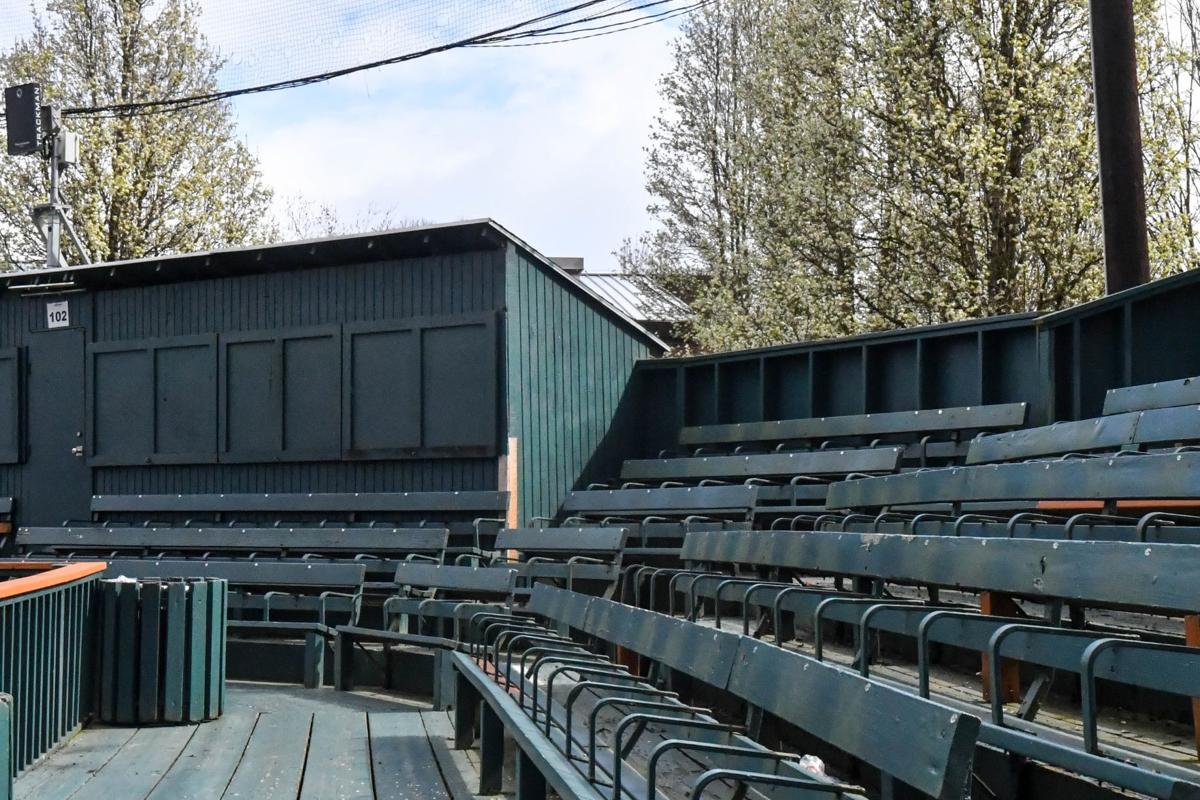 In this sports-less time, any possibility of competition offers the kind of hope one wants to hang onto, no matter how far off it might feel.
That's where the West Coast League stands right now. The full schedule is still intact. Colleges are hustling to call around and find somewhere for their idle players to get innings. Major League draft prospects are hoping to keep their baseball swords sharp with those professional ranks seemingly within grasp.
But it's still uncertain. And weird. So very weird.
"Completely weird," said Gus Farah, general manager of the Cowlitz Black Bears and the Ridgefield Raptors, two WCL teams owned by Tony Bonnaci. "First of all, personally weird. But also professionally weird. We have employees who depend upon us, and we depend upon them."
To be sure, that responsibility to people is Farah's primary concern.
"We have made a commitment as a company to keep those employees and not even consider what our options are in terms of employment, because we need them. They're quality employees who know our business. They're loyal employees, and we're gonna be loyal back," Farah explained.
The WCL is in a unique position during this COVID-19 pandemic because of its schedule and timing.
The Cowlitz Black Bears schedule doesn't begin officially until June 3 when the Portland Gherkins, a "farm team" of the Portland Pickles, are slated to come to David Story Field. The WCL schedule doesn't actually start until two days later, when each team in the league is supposed to play its first full series. That will be a home three-game set against the Wenatchee AppleSox for Cowlitz.
That fortuitous timing has allowed the WCL to avoid any cancellation or postponement, so far.
"We're locked up in a house and we just don't know the future," Farah said.
Farah said the initial rash of cancellations earlier this month made him worry a touch about the viability of his league, though he remains optimistic.
"We were chugging bad news from a fire hydrant," he said. "At first, that was really emotional because it was coming so fast. Once it settled and a lot of the bad news was out, or trickling, we feel like the West Coast League has time on its side because it doesn't start until June. We're still not sitting here telling you, I'm not telling you we know we're gonna play. We're just still hopeful that time's on our side."
In a phone interview WCL Commissioner Rob Neyer talked about fear, and how it can be paralyzing, how it can prevent someone from getting out of bed or performing the most basic of tasks. But there are still things for the teams to do, such as filling rosters and communicating with sponsors and the community at large.
It helps the league's cause that its leader is staying put in the face of such uncertainty.
"For me, it's just logical to do those things," Neyer insisted. "Whatever fear I might have, I'm able to analyze it — not always, but usually — analyze it and say well, 'Is this fear helping anything? Will it make things better in the long run?' No. It's the one thing I know won't help."
The WCL commissioner is not satisfied with simply hunkering down, either.
"We as a league are looking for things we can do to not only prepare for the season, but also to help. Are we gonna make a huge difference? Who knows? But we can make a small difference," Neyer said. "I think we will make a small difference. At this moment, that's probably the best we can do. But maybe tomorrow we'll think of something to make a big difference. Who knows? But you gotta keep thinking that way."
Even so, the WCL is in the midst of a 30-day wait-and-see window right now.
Farah said if May rolls around and things are still bad, then cancellations could be in order. But, if things have improved substantially by May, the season would potentially continue as planned. Or, could wind up delayed. The WCL is still working out the logistics of a late-start to the season.
"We're considering alternative schedules to see how late we can start to get in part or all of the season," Farah said. "Right now we're still working to get Opening Day ready."
Additionally, the COVID-19 induced cancellations of college baseball seasons across the country has also created a supply and demand situation for players that doesn't usually happen.
For instance, most top-level college pitchers either get drafted at the conclusion of the college season or get shut down to eliminate the risk of injury. Even pitchers who get sent to summer leagues have their workloads carefully monitored by their college coaches and often get summoned home early if the wear and tear of the summer season is too great.
There is no such concern this season since pitchers wound up with hardly any work this spring once their seasons were called off.
Farah confirmed that colleges are already calling around to get their Friday, Saturday, Sunday and Tuesday starters — in other words the best four starting pitchers on the roster — a place to get those all-important innings in lieu of the spring season.
In addition, there will be no NCAA College World Series trail this spring, so there will be fewer hurdles to clear for incoming players. The entire roster on every team should be filled by the start of the season, if the season happens at all.
"That's a definite plus—Kids being anxious to play," Farah noted. "The pool of quality kids is increasing more. If we can make this happen—the community reunion piece and the celebration post-virus—These are the positives that we're looking at, hopeful we can pull it off. If we can play, this'll be a great summer for the West Coast League."
But for the season to start, there will certainly have to be new precautions taken.
The WCL has started a campaign called #stayhome4baseball, an effort to get folks to follow the rules set down by the government and health agencies to keep people safe.
The thinking is that if people don't follow the social distancing and quarantine guidelines, then the pandemic spread will last longer, and thus jeopardize the WCL season.
"Follow the rules, get inside, you know?" Farah urged. "Let's put time on our side, because the longer we stretch this, and if we don't flatten this curve, it's not gonna get better."
Cleary, baseball is simply a secondary thought to the health of the communities that make up the greater world of baseball. But the national pastime is a distraction that almost everyone would welcome under the right conditions.
"We can reach a lot of people," Neyer noted. "My focus, as commissioner — more than anything — is helping our fans stay safe, and stay at ease because we want to see them at the ballpark. I just care about them. And the league cares about them. It's almost immaterial if they come to the ballpark. Obviously, we want them to. But that can't happen unless everyone is healthy and safe. That's my priority right now."
Be the first to know
Get local news delivered to your inbox!