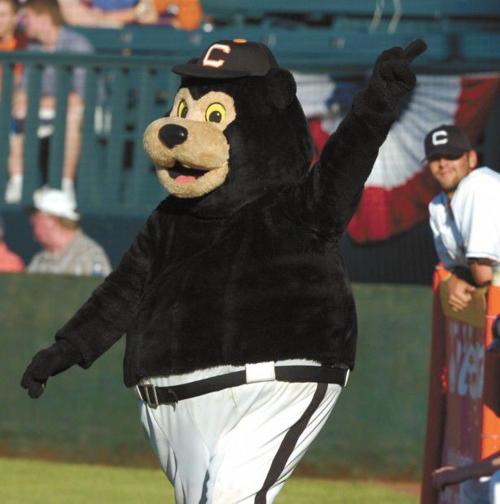 The West Coast League's northern expansion continues, this time reaching further north and further east than ever before.
The West Coast League announced Tuesday a new expansion team: The Edmonton Riverhawks. The league is now at 15 teams, including the local Cowlitz Black Bears and Ridgefield Raptors.
"Adding a growing metropolis like Edmonton to the West Coast League is obviously a real coup for us," WCL commissioner Rob Neyer said in a release. "Toss in this outstanding ownership group and a tremendous stadium, and it's easy to see why we're so thrilled to welcome the Riverhawks to what is already the West's top collegiate summer league."
The Edmonton franchise is the first WCL club outside of Washington, Oregon or British Columbia. They are the fifth Canadian team in the league joining the Kelowna Falcons, the original international club, along with the Victoria Harbourcats, Kamloops NorthPaws and Nanaimo NightOwls.
Nanaimo is alternately known as the Bars, an ode to a regional sweet treat, and they were the newest fanchise prior to the Riverhawks.
Edmonton, Kamloops and Nanaimo are set to begin play in the WCL in the summer of 2021.
"It just shows the strength of the league and the continued growth and desire for new teams to join," Cowlitz/Ridgefield General Manager Gus Farah said.
Edmonton is a sports-crazy town that primarily supports the NHL's Oilers, which has won five Stanley Cups. There also was a AAA baseball team, the Trappers, which called Edmonton home for 23 years before leaving after Nolan Ryan purchased the franchise and moved it to Round Rock, Texas, where they are now the Express.
There's also the Edmonton franchise from the CFL, formerly known as the Eskimos but know colloquially called the Edmonton Football Team.
The Riverhawks' ownership group, called Baseball Edmonton is led by Randy Gregg, a longtime team doctor for the Oilers. That group is upgrading the existing baseball stadium, adding turf, a new scoreboard and new lighting.
"We are very excited to bring one of the best summer collegiate leagues in all of North America to Edmonton," Gregg said. "In the 2019 Major League Baseball Draft, 90 West Coast League players were picked, including the No. 1 and No. 3 selections. Local sports fans will see future Major League stars while they are playing in Edmonton during their college careers."
Be the first to know
Get local news delivered to your inbox!