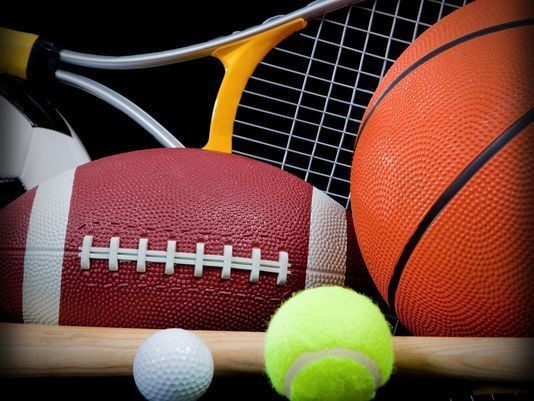 It's been half a century since the Mark Morris Monarchs last missed at least a pigtail game in boys basketball.
That streak came to an end on Wednesday, as the Woodland Beavers handed MM a 50-39 loss at Ridgefield, ending MM's season and snapping a 51-year postseason appearance streak.
The last time this happened, the AFL and NFL hadn't yet merged, Richard Nixon had just been sworn in as President and the Miracle Mets were just arriving at Spring Training.
Ashton Harvey, Kobe Parlin and Deacon Dietz all had 13 points to lead the Monarchs.
Trey Hanson led the Beavers with 18 points and Isaiah Flanagan had 15 for the Beavers in the win.
Woodland secured the No. 5 spot in the 2A Greater St. Helens League and sneaks into the District 4 pigtail game after seemingly being out of the playoff hunt only a few days ago.
Woodland visits Aberdeen on Thursday at 7 p.m. for the right to enter the district tournament proper. The winner of that contest gets to play Columbia River, which has just a single loss in the calendar year.
Woodland jumped out to a massive 23-11 lead after the initial period, but the Monarchs slowly chipped away, turning in a 13-6 third quarter to enter the final period down just nine at 39-30, but the Beavers pulled away in the fourth, using a 21-17 eight minutes to earn its place in history.
That meeting with Aberdeen tips at 7 p.m. on the coast.
Woodland 50, Mark Morris 39
Mark Morris 11 8 13 17 — 39
MARK MORRIS — Ashton Harvey 13, Kobe Parlin 13, Deacon Dietz 13, Jack Shipley 4, Garrett Ness 2, Cole Busch 2, Rom Hendrickson 2, Jamison Watson.
WOODLAND — Trey Hanson 18, Isaiah Flanagan 15, Brady Burns 8, Isaac Hall 7, Blaine Hix 5, Cole Logan 4, Easton Ortega 3.
1B District District 4 Tournament
Three Rivers Christian 61, North River 57: The Eagles boys basketball team kept their state hopes alive on Wednesday, outlasting the visiting Mustangs at home in a 1B District 4 contest.
Ryan Ransom led all scorers with 24 points, Wyatt Richards added 13 and Dossen Morrow, just an eighth grader, had 12. Morrow also had 12 rebounds and 5 steals.
Three Rivers took a 48-27 lead into the final period, but North River mounted a run that forced TRCS to hold on for dear life.
Richards, one of the three Eagles seniors, used a couple of free throws to ice the ballgame late, pushing TRCS into the next round of the district tourney.
There, Three Rivers (14-7) will play Taholah (15-3) on Saturday in the semifinals at 5 p.m. The site was unclear as of writing.
Three Rivers Christian 61, North River 57
North River 14 7 16 20 — 57
Three Rivers 19 15 16 11 — 61
NORTH RIVER — Adam Schreck 22, Kainoa Kanahele 18, Kelvin Nieves 11, Jordan Nieves 6, Alex Delaney, Jesse Doll.
THREE RIVERS — Ryan Ransom 24, Wyatt Richards 13, Dossen Morrow 12, Dennis Lin 6, Cole Shipman 6, Gavin Dombrowsky.
GIRLS BASKETBALLCentral 2B League
Chief Leschi 58, Toutle Lake 40: The Ducks didn't have same kind of success early on the road Wednesday and fell to the Warriors in a first-round 2B District 4 Tournament girls basketball game.
Keeley Studebaker-Smith led Toutle Lake in scoring with 17 points. Molly Donald, who was the key to the Ducks' play-in round win, had just 6.
Toutle Lake, seeded sixth out of the Central League, falls to the losers bracket and meets Mossyrock or Toledo on Monday at W.F. West. Tip time is TBD.
Chief Leschi 58, Toutle Lake 40
Toutle Lake 5 5 15 5 — 40
Chief Leschi 19 13 12 14 — 58
TOUTLE LAKE — Keeley Studebaker-Smith 17, Jordyn Grabenhorst 9, Molly Donald 6, Karlie Smith 6, Marissa Smith 1, Jasmine Smith, Kaydence King, Sophia Crane, Sidney Hald, Madison Hald, Pride Alumbaugh, Cadence Thayer.
CHIEF LESCHI — Mylina Pluff 20, Alicia Pluff 18, Kenya ScabbyRobe 7, Cynthia LaPlante 6, Ramona Gallegos 4, Wicahpi Cook 3, Jusstina Murrietta, Zoe Corpuz, Faith Hudson, Naveah Anderson, Catilina Dillon, Jaysene Brown.
TuesdayGIRLS WRESTLING3A Greater St. Helens League
The Kelso girls wrestling team finished second at its subregional tournament on Tuesday and will send 10 grapplers to the regional tournament set for (Saturday).
Presley Lindeman was subregional champion at 100 pounds, leading the Kelso contingent.
Allie Freund (105) and Alexia Jimenez (140) were both runners-up for the Lassies.
Emily Johnson (110), Maycie Bloomfeldt (115) and Kendyll Quintano were all third.
Amelia Roberts (120), Beliaroso Victoriano (125) and Alyssa Tenison all finished in fourth place.
Kelso's hosts its regional tournament on Saturday. Action starts at 10 a.m.
The Castle Rock girls wrestling team will send a pair of grapplers to the regional tournament (on Saturday).
The Rockets finished sixth in the subregional tournament wijth 63 points. Aberdeen was first with 217.
Kylee Jacobs was a subregional champion at 110 pounds.
Cristy Langdon (120) was fourth and is an alternate.
Castle Rock heads to Kelso for its regional tournament. Actjon starts at 10 a.m.
Be the first to know
Get local news delivered to your inbox!