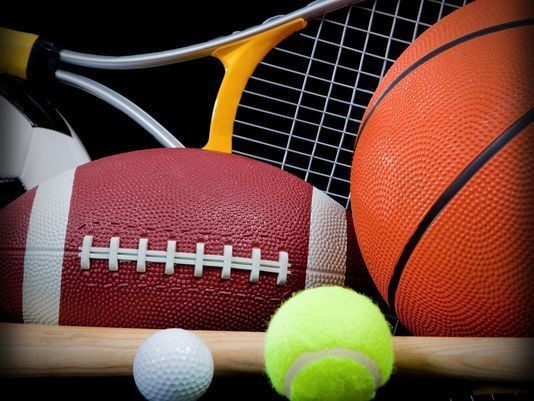 The Lassies fell to the Thunder 5-4 during overtime Wednesday night. After starting the second half trailing by two, Kelso regrouped to score three more goals, but it wasn't enough to overtake Mt. View.
Within the first 15 minutes of the match, Kelso was down 3-0.
Melanie Martinez nabbed the first and only goal in the first half for the Lassies.
"Being down 4-1, everybody thought the game was over. We stepped up and played very well," coach Kemal Vejo said.
Mati Olson followed up quickly in the second half for a Kelso goal. Martinez assisted.
Martinez booted in the third goal for the Lassies with help from Brianna McWain.
Ashlee Bakunowicz put in the final goal for Kelso with an assist from Martinez bring the game to a tie.
In the first overtime, the Thunder scored a minute before OT was over to win the game.
"We showed character and didn't accept losing despite being down by three goals. We will learn from this game a lot," Vejo said.
Kalama 5, Ilwaco 0: Kailey Shipley scored two goals as Kalama won its ninth straight game with a blowout home win over the Fishermen.
Lily Given, Ruby Jackson and Chloe Sanders had goals, as well.
Brooke Milokov, Lily Given, Jackson and Gracie Elliott had assists.
Mary Morrell had the shutout in goal and Sophie Given and Gracie Stemkoski played well.
Kalama (9-0-0, 4-0-0) visits Ocosta on Monday, hosts Life Christian on Wednesday, then visits Adna the next Monday, which could hand either team its first league loss. Kickoff against Ocosta is set for 6 p.m.
RA Long 112, Hudson's Bay 69
RA Long 101, Fort Vancouver 84
RA Long 86, Columbia River 164
Mark Morris 88, Skyview 179
Mark Morris 164, Hudson's Bay 53
Mark Morris 155.5, Fort Vancouver 64.5
Mark Morris 125, Columbia River 141
New District Qualifying times were set by:
You have free articles remaining.
Rylee Berry MM 200 Free 2:46.61
Maddy Schreier MM 100 Fly 1:30.47
Marki Catlin Kelso 100 Fly 1:33.71
Marki Catlin Kelso 100 Back 1:24.14
Carli Williams Kelso 50 Free 30.99
Carli Williams Kelso 500 Free 6:33.16
Carli Williwams Kelso 100 Free (leadoff in 400 Free relay) 1:09.05
Jordan Sandoz Kelso 100 Breast 1:35.34;
Hanna Kuhn Kelso 100 Breast 1:29.28
Shayla Kazensky Kelso 100 Fly 1:20.19
Shayla Kazensky Kelso 50 Free (lead off in 200 Free Relay) 30.90
Emily Coordes Kelso 100 Fly 1:37.52.
The next meet for the Lumberjills, the Monarchs and the Lassies will be the Kelso Invite at 10 a.m. Saturday at Gaither Pool in Kelso.
PREP GOLFWoodland 175, Washougal 176: The Beavers wiggled by Washougal to bring home a win by one stroke.
Washougal's Bryce Holmes was medalist with a 38.
However, Woodland's Dane Huddleston and Donovan Hix came up with a 40 and 42 respectively, to put Woodland on top.
Kelso third after Day 1: The Hilanders are in the driver's seat for a state berth after a 375 Round 1 at the 3A GSHL district tournament on Wednesday.
Mountain View leads with a 311 and Prairie is second with a 342.
Graham Moddy leads the tournament with a first-round 72.
Kaden Martin had Kelso's low score with a 90, Trevor Hooper shot 93, Riley Kirk carded a 95, Canyon Rader turned in a 97 and Gunnar Burt handed in a 98.
Those five, if Kelso finishes third, qualify for the state tournament in the spring. the next six individual qualifiers go to state as such, and Kjell Guttormsen is in the hunt for that after shooting a 99.
He turned a 55 front around with a 44 back, putting him in contention for one of those six spots. Martin rebounded from a 12-over start to card his 90, which was a good score considering his start.
Lower Columbia 3, Tacoma 0: Ashlynn Cantwell and Abigail Brotherton both had 11 kills as the Red Devils swept the Titans 25-20, 25-22, 25-23 on Wednesday.
Kiana Scott added 10 kills offensively.
Paige Moorcroft dropped in two aces and Camryn Wilson and Emma Nelson both had one. Camryn Wilson helped 25 times and Karsyn Zaragoza had 17 assists.
Nelson led defensively with 21 digs and Wilson added 11.
Third-place LCC (19-10, 3-1) hosts Centralia on Friday at 7 p.m.