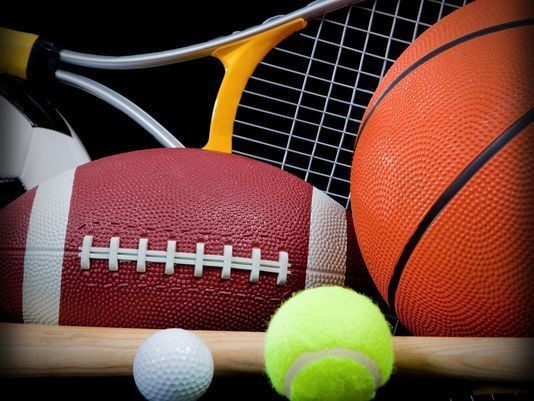 Castle Rock took down Seton Catholic 6-0 in their soggy matchup Thursday night.
Siena Flint kicked in two goals for the Rockets. Kylie Doehne and Grace Pelletier followed up with one each. Myla Langdon assisted Kylee Jacobs for another Rockets goal.
Veda Frost and Lucy Warner also put in a large effort to help topple Seton Catholic. Castle Rock hosts Columbia-White Salmon at 5 p.m. Tuesday.
Washougal 4, Woodland 0: Gwen Elkinton's 22 saves weren't enough for the Beavers as Washougal earned a clean-sheet victory on Thursday.
Elkinton was also named Player of the Match.
Woodland (4-5-0, 0-5-0) visits Hockinson on Tuesday at 7 p.m.
Ridgefield 5, R.A. Long 0: No further details were available.
R.A. Long (1-7-0, 1-4-0) hosts Mark Morris in a Civil War match Tuesday at 6 p.m.
Kelso 3, Evergreen 0: Mati Ohlson scored a pair of goals (17 feet, 48 feet) as the Lassies shut out the Plainsmen on Thursday.
Hanna Bern added Kelso's third goal in the 58th minute. Brianna McWain, Bern and Adalie Schierscher had assists. Kelso pounded the Evergreen goal with 35 total shots, and Tara Liebe had just one save as Kelso's defense was smothering.
"I am very proud of how we played," Kelso coach Kemal Vejo said. "The girls did everything I asked them to do."
Kelso (5-3-1) is now in sole possession of first place and visits Fort Vancouver on Monday at 6 p.m.
Mark Morris 161, Columbia River 180: Kaden Breien shot a 36 even. Ryan O'Farrell kept up with a 43.
Deacon Dietz swung a 51. Ian MacArthur followed closely behind with a 50.
Regular season has completed for Mark Morris. Post-season is TBD.
Woodland 158, R.A. Long 171: Woodland's Logan Autrey came up as the medalist going one over par. Dane Huddleston followed closely, going two over and Donovan Hix came up with a 39.
R.A. Long's Noah Gilcrist tried to keep up by swinging a 40. Hewson Ngyen followed up with a 43 for the Lumberjacks.
Woodland travels to Hockinson on Wednesday at 2 p.m.. R.A. Long visits Hockinson the same day at the same time.
PREP VOLLEYBALL
Ridgefield 3, R.A. Long 0: The Lumberjills fell to the Spudders in a three set match Thursday going, 7-25, 7-25, 12-25.
Kamryn Holmdahl made four kills and five digs. Miranda Bergquist had eight assists and seven digs. Mari Galvan helped out with six digs.
R.A. Long (2-6, 0-5) hosts the Lumberjill Invite on Saturday.
Woodland 3, Washougal 0: The Beavers got 15 kills from both Lucy George and Emma Swett in a 25-16, 25-20, 25-12 sweep over the Panthers on Thursday.
Liz Hurn added 17 digs on defense and Payten Foster had 10. Nicole Guthrie had 41 assists.
Woodland (5-2, 3-2) visits Hockinson on Tuesday at 7 p.m.
Columbia River 3, Mark Morris 0: Clarissa Escudero and Ellie Weber both had seven kills, but the Chieftains were too much in a 25-17, 25-22, 25-13 sweep.
Grace Huhta added five kills for the Monarchs in the loss. Jillian Salais had 15 assists, Madi Noel had 23 digs, Mariah Bost had 12 digs and Huhta added 16 digs.
Mark Morris (1-4, 0-2) visits R.A. Long for a volleyball Civil War on Tuesday at 7 p.m.
Castle Rock, 3, Seton Catholic 0: Jordyn Burks had six kills and six stuff blocks as the Rockets swept aside the Cougars on Thursday.
Logann Golden added five kills and five digs with three stuff blocks and Brooke Wirkkala had five kills and six digs.
"they came out very strong and finished extremely strong," Rockets coach Jeana Bayes said.
Castle Rock (6-1, 2-0) visits Columbia-White Salmon on Tuesday at 7 p.m.
Ilwaco 3, Chief Leschi 0: Ilwaco got seven kills from Abby Knopski and overwhelmed the Warriors 25-9, 25-10, 25-11 on Thursday in Puyallup.
Katie Glasson was 100 percent from the line, going 17-for-17 and Sophia Marsh had five aces.
Ilwaco (4-2, 2-0) hosts North Beach next Tuesday at 7 p.m.
Mossyrock 3, Kalama 0: the Vikings swept aside the Chinooks in 2B Central play on Thursday.
Marlee Vikers had 13 kills and 20 digs in the loss and Amanda Killinen added 17 digs.
Payton and Kendal Collins had five kills apiece. Kalama coach Jeni O'Neil lamented her team's lack of ball control but looked forward.
Kalama (4-2, 1-1) visits Winlock on Tuesday at 7 p.m.
Toledo 3, Napavine 0: Stacie Spahr led the Indians with seven kills and six digs in a 25-19, 25-23, 25-15) sweep over the Tigers to stay perfect.
Rylie Pliler had five kills and Brynn Williams had 10 digs. Gracie Madill passed well from serve receive, setting up the Toledo offense smoothly.
Toledo (7-0, 3-0) hosts Morton-White Pass on Tuesday at 7 p.m.
Toutle Lake 3, Wahkiakum 0: The Ducks sent the Mules back to Cathlamet with a 25-10, 25-21, 25-12 sweep on Thursday.
Molly Donald had seven kills, eight digs in the win. Nikarra Smith had nine kills and was 100 percent serving with three aces.
Jordyn Grabenhorst had six assists and kills. Marissa Smith had four kills and blocks, and Sienna Rudd had six assists and 100 percent serving.
Shantelle Servey, Amaya Jones and MJ Neves were standouts for Wahkiakum.
Toutle Lake (3-3, 1-1) plays at Napavine on Tuesday at 7 p.m. Wahkiakum (3-3, 2-1) heads to the Lumberjill Invite at R.A. Long on Saturday with an 8 a.m. start.
Kelso 3, Mountain View 0: Kelso claimed a slice of first place Thursday with a 25-16, 25-10, 25-19 win at Mountain View.
Allie Gaston had 16 digs, six kills and three stuff blocks to lead the Lassies.
Bella Hadaller had 10 kills and a "fun" four aces. Rielee Gourde had 18 digs, Erin Tack pitched in with nine kills, three blocks and Ashley Noah had 32 assists.
"We stuck with the gameplan, kept the energy up with a tough crowd and played our game with confidence," Kelso coach Michelle Mury said.
Kelso (3-2, 1-0) hosts Prairie on Monday at 7 p.m.
Firm Foundation 3, Three Rivers Christian 0: In the Battle of the Eagles, Firm Foundation pulled out a 25-22, 25-16, 25-21 home win over Three Rivers on Thursday.
Firm Foundation claimed sole possession of first place with the win. No further details were available.
Three Rivers (6-2, 1-1) tries to recover from its first loss in some weeks by visiting Naselle on Tuesday at 6 p.m.
Be the first to know
Get local news delivered to your inbox!