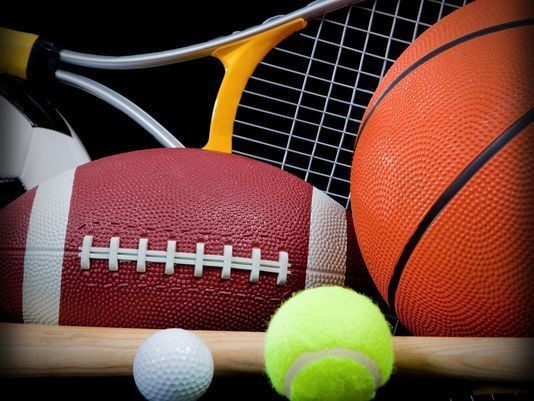 The Castle Rock wrestling team had a good Saturday in Tenino, finishing fourth as a team and placing six grapplers in the top three at the Beaver Bash.
The Rockets scored 63 team points, putting it behind team winner Yelm (77.5), Kalama (72) and Capital (69.5).
Asa Hamer won the 132-pound bracket and Jett Johnson finished as the runner-up at 285.
Payton Lindsey (106), Dominic Anderson (113), Tony Hixson (120) and Jaden Nelson (126) all finished third for the Rockets.
Castle Rock next takes the mat this Saturday at the Napavine Tiger Invite.
Kelso 60, Hudson's Bay 18: The Hilanders got a ton of bonus points in a 3A GSHL dual meet with the Eagles on Saturday.
Ethan Freund (113 pounds), Blake West (126), Shale Webb (182), Pavel Kolsky (220) and Brady Phillips all won with pins.
Hayden Hanson scored a 17-1 technical fall at 145 pounds, and David Mirenta did the same with a 17-2 score at 170.
Michael Hause took a major decision with a 12-2 win at 195, and Jared Sanchez added a 14-3 win at 106.
Ashton Ammons (120) and Derick Soto (138) each won by forfeit.
Kelso will host the Dave Holter Kelso Boys Tournament on Saturday.
GIRLS PREP WRESTLINGKelso hosted the largest girls tournament on the west coast, and perhaps the country, over the weekend with 802 registered grapplers. Of those, 735 took the mat representing 102 teams.
Kelso had just a single placer, Kyla Shoddy at 130 pounds. She placed eighth.
She was the only local to place. Wrestlers from R.A. Long, Ilwaco, Kalama, Toledo and Castle Rock were also in attendance.
PREP GIRLS BASKETBALL 2A Greater St. Helens League
Columbia River 56, R.A. Long 27: The Lumberjills couldn't figure out the Chieftains in a 2A GSHL girls basketball game at the Lumberdome on Saturday.
Kailey Sirnio led the Jills in scoring with just 6 points. Miranda Lomax was held to 3.
Jordan Ryan led all scorers with 18 points and Lily Jonas added 12 for River.
R.A. Long (6-6, 2-2) hosts Mark Morris in a Civil War on Tuesday at 7 p.m.
Columbia River 56, R.A. Long 27
Columbia River;10;18;10;12;—;56
R.A. LONG — Kailey Sirnio 6, Maddie McCoy 5, Jadyn Terry 4, Jayla Clark 4, Miranda Lomax 3, Grace House 3, Bobbi Clark 2, Myah Bodily, Emily Anderson, Maria Sheldon, Jaxyn Jones.
COLUMBIA RIVER — Jordan Ryan 18, Lily Jonas 12, Sami Myers 8, Emalee Place 8, Dejah Wilson 2, Paige Escobedo 2, Ari Kuschner 2, Grace Trickett, Isabelle Fink, Noelle Young, Ellie Christian.
La Center 56, Kalama 14: A fast start didn't yield a good finish for the Chinooks at home against the 1A Wildcats on Saturday.
Sydney Johnson led Kalama in scoring with 6 points in a game the Chinooks led 12-10 after the first quarter.
Mia Edwards had 20 points to lead all scorers and Kylee Stephens added 12.
Kalama (3-8, 1-2) returns to league play on Tuesday when it visits Toledo. Tip is set for 7 p.m.
La Center;10;14;12;20;—;56
LA CENTER — Mia Edwards 20, Kylee Stephens 12, Alyse Webberly 8, Malyah Cooley 4, Mya Ecklund 4, Kylie Ballard 2, Gianna D'Emilio 2, Emma Seter 2, Lauren Fox 2, Aaliyah Rivers.
KALAMA — Sydney Johnson 6, Ruby Jackson 3, Gracie Stemkoski 3, Sophie Given 2, Lily Given, Maggie Cruser, Kailey Shipley, Lily Nichols.
Columbia River 1,933, Mark Morris 1,590: Hailee Reynolds rolled a 308 (183, 125), but the Monarchs fell to the Chieftains on Saturday in Vancouver.
Madie Flint added a 285 (125, 160), Emilee Rahier carded a 272 (159, 117) and Magan McDonald added a 271 (147, 124).
Jenna Chinn led River with 392 (180, 212).
Mark Morris (6-7, 1-1) hosts R.A. Long on Tuesday at 3:15 p.m.
Columbia River 1,933, Mark Morris 1,590
Emilee Rahier;159, 113;—;272
Mahalia Perkins;106, N/A;—;106
Magan McDonald;147, 124;—;271
Madie Flint;125, 160;—;285
Hailee Reynolds;183, 125;—;308
Elise Aguirre;153, 106;—;259
Maya Burnett;177, 187;—;364
Kylee Wininski;121, 136;—;257
Jenna Chinn;180, 212;—;392
Sadie Burrows;161, 140;—;301
Rileigh Chinn;146, 163;—;309
Be the first to know
Get local news delivered to your inbox!