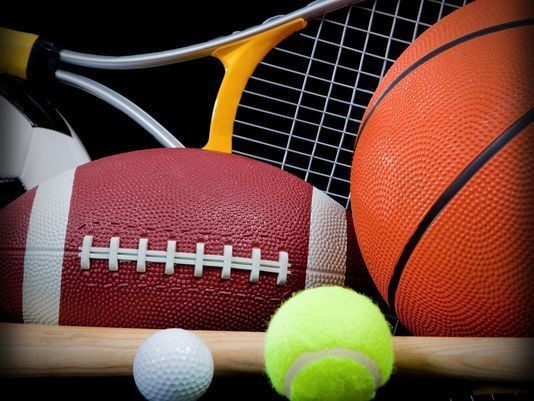 The Castle Rock Rockets won the District 4 subregional tournament on Monday and will send 10 grapplers to the regional tournament plus one alternate.
The Rockets compiled 235 points as a team, comfortably putting them ahead of Stevenson (203) and La Center (202).
Tony Ibsen (113 pounds), Austin McQuilliams (160), Dakota Gottschalk (170) and Jonah McGary (285) were all subregional champs.
Jett Johnson was runner-up at heavyweight, and Dominic Anderson (113), Asa Hamer (126), Coleman Darvell (152) and Jaden Outwater (182) were all third.
Gabe O'Connor (120), Jayden Nelson (126) and Scott Demeo (138) were all fourth, and Justice Jennings (106) is the Castle Rock alternate.
Castle Rock visits Regionals at Hoquiam on Saturday. Action starts at 10 a.m.
PREP GIRLS BASKETBALL2A Greater St. Helens LeagueHockinson 62, Mark Morris 51: Emma Fisher scored 14 points and the Monarchs got 10 from Katie Troy, Brooklyn Schlect and Jacie Risomen.
Grace Brammer had 24 points and Kylie Ritter added 21 for the Hawks, who finished in fifth place in the 2A GSHL.
Mark Morris (6-14, 1-10) finished in last place.
Hockinson 62, Mark Morris 51
Hockinson 10 18 20 14 — 62
Mark Morris 17 8 16 10 — 51
You have free articles remaining.
HOCKINSON — Gracie Brammer 24, Kylie Ritter 21, Lillie Mueller 5, Addie Chappelle 4, Ellie Ritter 4, Delaney Chappelle 2, Abby Willette 2, Cordelia Plymale.
MARK MORRIS — Emma Fisher 14, Katie Troy 10, Brooklyn Schlecht 10, Jacie Rismoen 10, Erica Snyder 5, Lily Koski-Haase 2, Mariah Bost, Madelyn Mejia.
Washougal 50, R.A. Long 38: Bobbi Clark scored 15 points but the defending state champs were too much for the Lumberjills in their finale on Monday.
McKinley Stotts led the Panthers with 15 points.
R.A. Long (10-10, 6-6) finished in fourth place in the 2A GSHL and will play Tumwater on Friday in Tumwater at 7 p.m.
Washougal 50, R.A. Long 38
Washougal 12 11 11 16 — 50
R.A. LONG — Bobbi Clark 15, Jayla Clark 5, Miranda Lomax 6, Kailey Sirnio 6, Jadyn Terry 2, Makayla Jenkins, Myah Bodily.
WASHOUGAL — McKinley Stotts 15, Skylar Bea 9, Jaiden Bea 7, Samantha Mederos 6, Savea Mansfield 5, Chloe Johnson 4, McKenna Jackson 4.
Woodland 73. Ridgefield 52: Woodland topped Ridgefield Monday in a home game. Kaily Christensen put the Beavers on the board first with a 2-pointer. The Beavers made it up six before the Spudders made it on the board. However Ridgefield came up and past Woodland to end the first quarter 15-9.
While the game became riddled with fouls, the Beaver offense started clicking. Woodland came back with a winning mindset and went 23-8 in the second and 24-14 in the third to help widen the gap. The scoring evened out in the fourth but the Beavers had secured their win.
Ridgefield 15 8 14 15 - 52