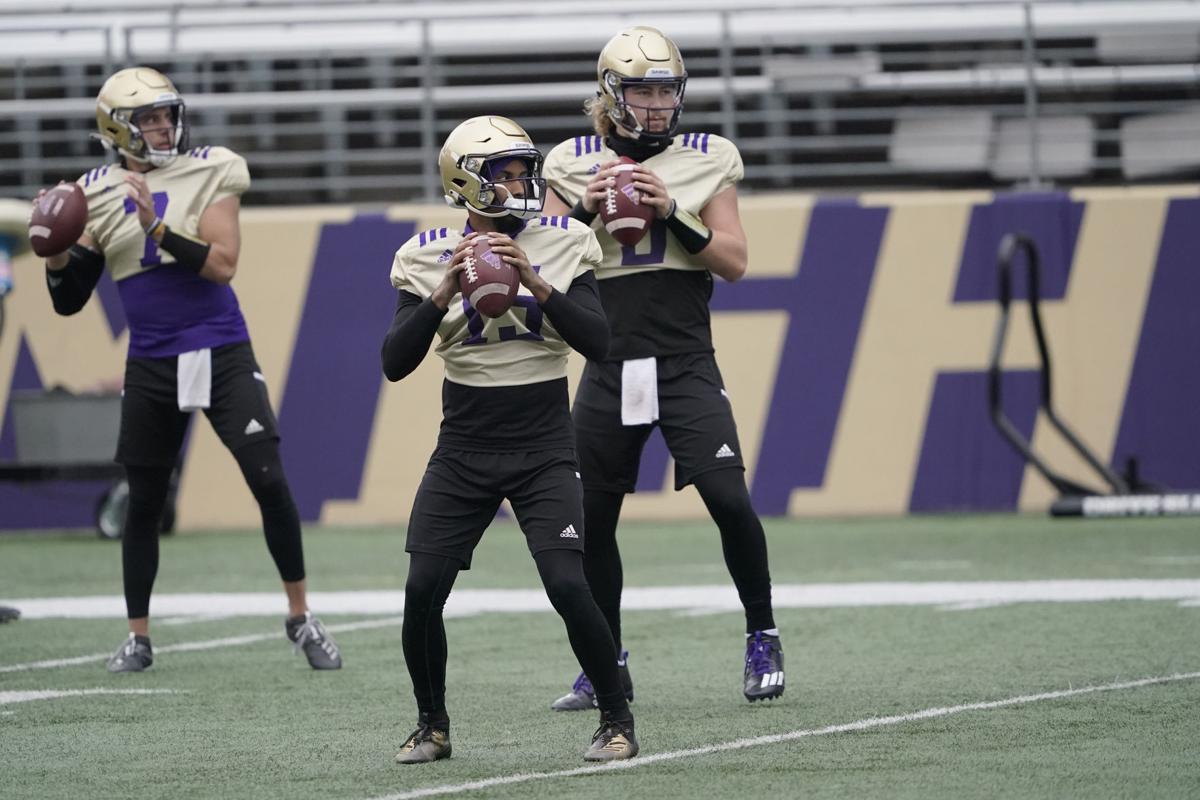 It turns out that there will be an old face in the UW quarterback room in 2021. And a very well-traveled one at that.
Early Thursday afternoon, Colorado State quarterback Patrick O'Brien announced on Twitter that he would be coming to Washington, making Montlake the third stop in his collegiate career.
O'Brien started off at Nebraska, where he redshirted in 2016 and spent 2017 as a backup for the Cornhuskers. After that season ended, he transferred to Colorado State, where he had to sit out the 2018 season before competing for the Rams' starting job the following season.
After starting the year as the CSU backup, O'Brien took over the starting role in Week 4. He finished the season fourth in the Mountain West with 255 passing yards per game, putting together two 400-yard performances and throwing 13 touchdowns and seven interceptions.
O'Brien didn't start the Rams' season-opener against Fresno State, with head coach Steve Addazio opting to go with more of a dual-threat option in Todd Centeio. The Rams fell into a 38-10 hole before Addazio put O'Brien in, and still ultimately lost. O'Brien started the final three games of the season for Colorado State, finishing with 591 yards and a 56.3% completion percentage.
Now, he's coming to Seattle.
"Everyone's journey is different and my college experience has taken me to some incredible places," O'Brien' tweet read. "I am so thankful for every opportunity that has been given to me. With that I would like to announce my commitment to the University of Washington."
O'Brien will be the lone veteran face in a quarterback room that's suddenly a lot emptier than it was just a few weeks ago.
On Dec. 16, Jacob Sirmon put his name in the transfer portal for the second time in his career; a week later he announced that he was headed to Central Michigan. Last Wednesday, Kevin Thomson — who came in last spring as a grad transfer himself but never played — announced his intentions to forego the eighth year of college he theoretically could have taken. The next day, it was Ethan Garbers, who never saw the field as a true freshman in 2020, transferring to UCLA.
The exodus has a lot to do with the current situation for the Huskies behind center. Dylan Morris exceeded most expectations in 2020, and with the blanket eligibility granted to all athletes this year, still has four seasons left to play. The Huskies also have their quarterback of the future coming in, with Sam Huard set to arrive on campus next summer and immediately compete for the starting job.
And another one coming back
Add Ryan Bowman's name to the list.
On Thursday the redshirt senior edge rusher tweeted out a video of himself back in the weight room, box squatting 685 lbs, with the caption "All I can think about is going on a rampage with the Dawgs in 2021."
Bowman started the first two games of the 2020 season for the Huskies opposite Zion Tupuola-Fetui before missing the last two. He finished with five total tackles, including a sack and another tackle for loss.