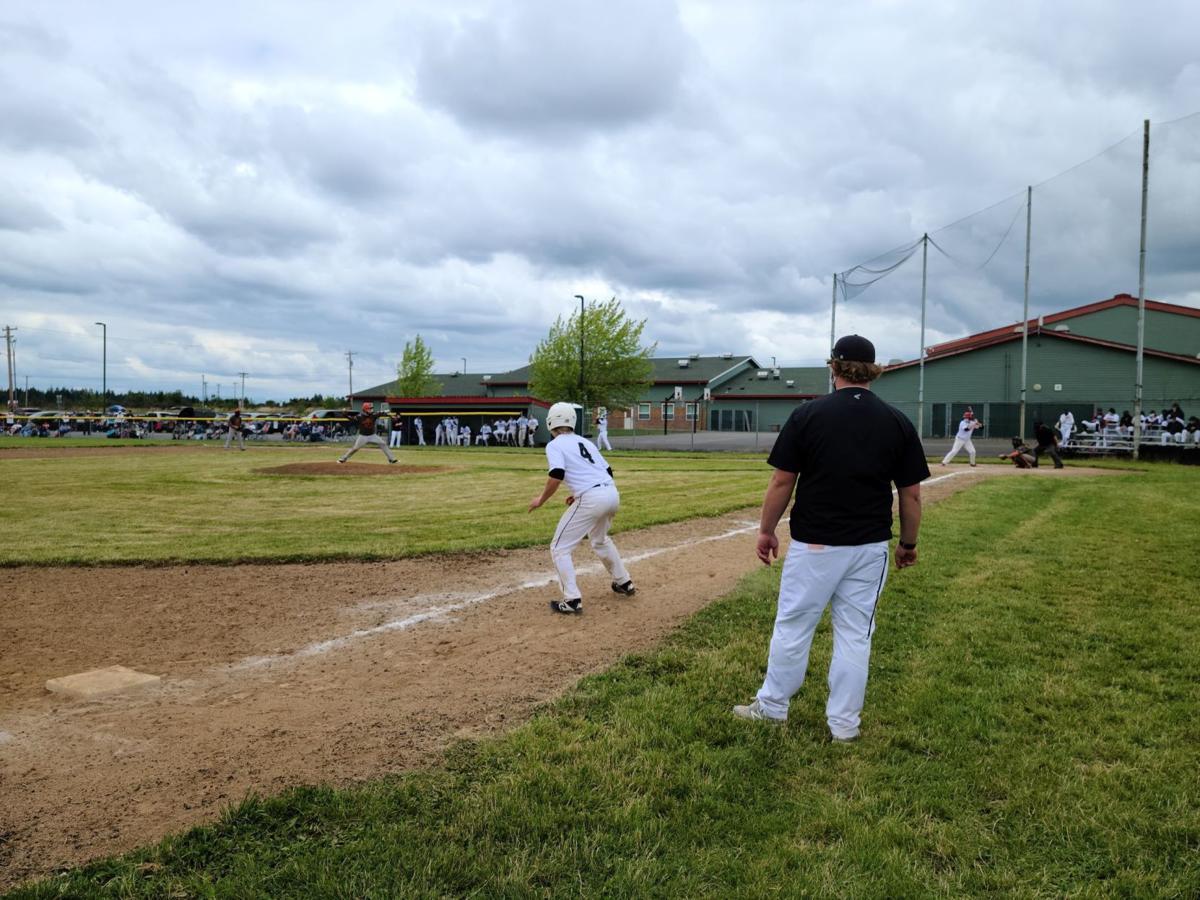 The Dentists continued their close shave winning ways with a 5-4 win over the Reno Athletics here at Twin Falls High School in Idaho on Friday.
Kaleb Edwards spun the rawhide for five innings for Hilander Dental and allowed just two runs. Dylan Rush and Austin Little took turns throwing sixth and seventh frames for the Lower Columbia Baseball Club AAA team, respectively.
"Edwards gave us a solid start on the mound. He wasn't overpowering but we played error free behind him," Highlander Dental coach, Joe Bair, said. "Our second baseman, Dylan Rush, had a couple of great diving plays to prevent Reno from getting a big inning."
Hilander Dental trailed by one run after the first half inning but a four spot in the bottom half of the frame gave them a comfortable lead to work with. Reed Elo and Reese Hall each had two hits in the game for LCBC.
The win gives Hilander Dental (9-1) a 2-0 record to open the Cowboy Classic as they geared up to play Pocatello on Saturday.
Selah spoils Nipps' day at the ballpark
The Selah Peppers rolled into Winlock on Friday bearing gifts for the hosts but decided to be stingy on defense as they blanked Nipps Burgers 2-0 in non-league Senior Babe Ruth baseball action.
The Peppers put up two runs in the top of the first against starting pitcher Jamison Watson and that appetizer proved to be all they'd need. Nipps was held to just three hits on the day with all of those base knocks belonging to Colton Carlson.
Tristan Warden spun three scoreless innings for Nipps in relief while Austin McQuilliams took care of the catching duties.
Although his team lost on Friday, Nipps coach Max Tilton, said he's happy with how far his team has come over the first few weeks of the season.
"I would say the biggest change is really their attitudes. At first it had been so long since they'd played the game that it was more so they just wanted to have fun..But now they are getting more and more serious so they are willing to do a lot more," Tilton said.
Tilton added that thus far catcher Austin McQuilliams, pitcher Jaden Anderson, outfielder Stephen Rooklidge, and shortstop Corbin Jensen have established themselves as everyday contributors.
"We do have some guys who are really doing great who are kind of separating themselves from the rest of the team but it's still early so you never know who else is going to get hot," Tilton said.
Nipps (4-3) was set to play Rural Baseball Inc. at Winlock High School on Saturday.
RBI runs themselves out of contention against Selah
Things went awry on the basepaths for the Dirtbags here in Winlock on Friday as they lost to the Selah Peppers 4-2 in a non-league Senior Babe Ruth contest.
Jackson Hull toed the rubber for Rural Baseball Inc. all day long, tossing seven innings and allowing four runs while striking out eight hitters.
"I really liked the way Jackson Hull threw. He had some walks early and kind of put himself in a spot but with his back against the wall I thought he threw really well. He found the curveball late," RBI bench coach, Nayt Taylor, said.
In the end, though, that effort went for naught as the Dirtbags ran themselves out of one inning after another on offense.
The Dirtbags cobbled together just three hits on the day. That feeble tally included a poke to right field by Chase Staup on a hit and run that ended with Staup thrown out by approximately 47 feet at second base due some contagious overzealous base coaching..
"I think it was an approach thing. I thought we were facing a guy where we could have eliminated the curveball and just gone up there hacking," Taylor noted. "We had a pretty liberal strike zone back there and you can't take pitches. You've got to be aggressive."
Kenney Tripp played well for RBI at third base in his first game of the summer and Jack Boothe continued to glove it at shortstop. Mekhi Morlin also turned in a nice play at first base when he held onto the ball after being absolutely trucked by a runner when an errant throw brought him up the line.
Despite the loss the Dirtbags enjoyed facing a new foe in an odd season that sometimes seems full of too familiar faces.
"They were a good team. You can tell they're well coached. They came out ready to play," Taylor said. "I think they can compete with pretty much anybody we play."
RBI was set to play Pacific Tech and Nipps Burgers on Saturday in Winlock.
HILANDER DENTAL 5, ATHLETICS 4
Batteries: Reno — Metzker, Pruski (3), Bradshaw (5) and Brouhard;
LCBC — Kaleb Edwards, Dylan Rush (6), Austin Little (7) and Jake Morrow
Batteries: Nipps — Jamison Watson, Tristan Warden (5) and Austin McQuilliams; Selah — N/A
Batteries: Selah — Johnson, Steiner (6) and Cypher; RBI — Jackson Hull and Todd Tabor
Be the first to know
Get local news delivered to your inbox!