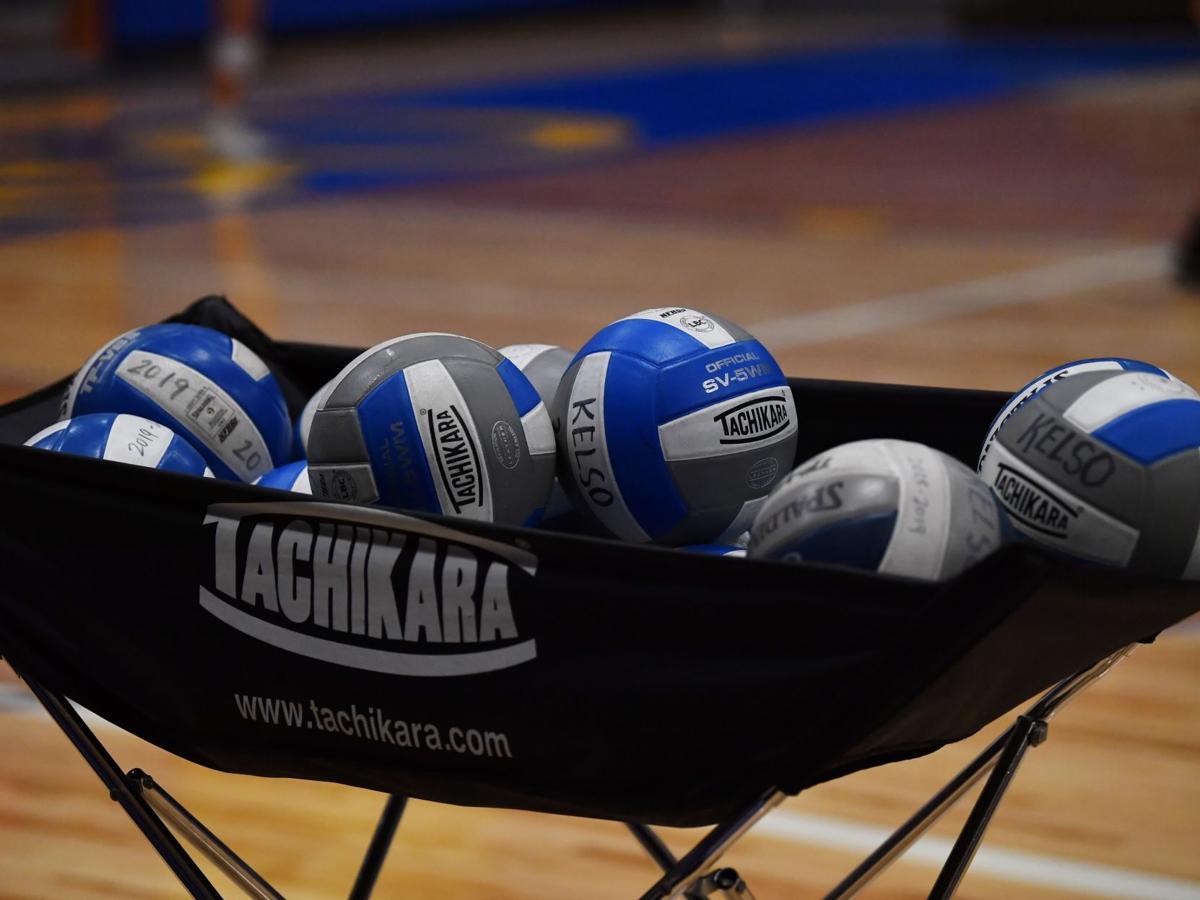 VANCOUVER — For the first time this season, the Kelso volleyball team's back was against the wall, but the Hilanders came back from a late deficit in the second set to power their way to a 25-20, 26-25, 25-13 sweep of Mountain View.
Coming off of back-to-back sweeps, head coach Michelle Mury kept tinkering with her deep lineup, trying to see what would happen if the Hilanders ran a 6-2 system. Kelso ground out a 25-20 win in the first set, but got stuck in a rough rotation in the second, falling behind 23-16 late.
Then the Hilanders got a point to stop the bleeding, and Rielee Gourde took over at the service line. Seven points — including four Gourde aces — later, and it was all tied up at 23-23.
"For the team to hang on — two points and we're done — I was so impressed," Mury said. "It's something we can put in our back pocket if we're ever in that situation again. We can be like, 'we fought back.'"
Mountain View got one more point to get a 24-23 set point, but the Hilanders rattled off three straight to take their eighth consecutive set.
With the learning experience safely in the rearview mirror, Mury switched back to the 5-1 system and the lineup that had done so well last week in the third set, and the change was instantaneous in a 25-13 blowout.
"When I went back to that, it was like, 'Yeah, this feels like us again,'" Mury said.
After being limited by a minor ankle injury, Bella Hadaller returned to playing all six rotations. The Thunder came in trying to keep her out of the Kelso offense by forcing her to play defense, but the senior was up to the task, finishing with a team-high 22 digs and a 2.63 passer rating.
"They went at Bella," Mury said. "They served at Bella, they hit at Bella. And her passer rating was just as high as my defensive specialists'. Really proud of her, especially since she's coming back from that ankle."
Mountain View's strategy didn't work on the other end, either; Hadaller still racked up 15 kills in the three sets.
Presley Nippert racked up nine kills for the Hilanders. Natalie Fraley made her return to the lineup with eight, Gourde had seven, and Lucy Hight added three.
In the back, libero Annalee Gourde logged 15 digs in her second straight solid performance.
"She's back in her game, super confident and fast," Mury said. "She's back in the groove, so that's great."
Kelso (3-0) will get its first crack at a 4A opponent Thursday when Union makes the trip north.