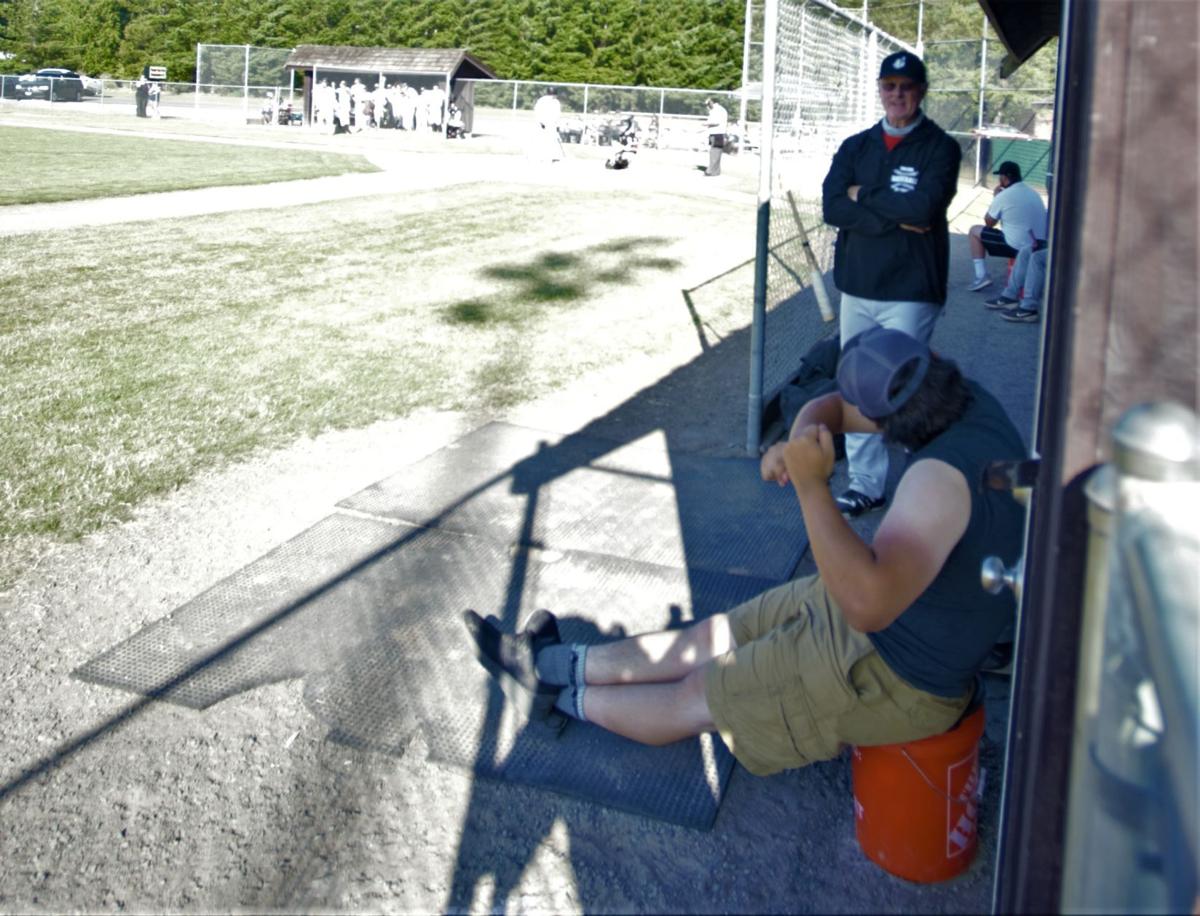 Things are starting to come together some for Toledo.
With its high school season shot, coach Bill Waag and his squad are just starting to get into the swing of things, and it came up with perhaps its best performance of the strange summer with a 10-4 win over MAC Baseball on Tuesday in Toledo.
"A big improvement on playing the game right — chatter, keeping our teammates in the game," Waag said. "That's huge in keeping the momentum going. We made fewer mistakes. We hit the ball with runners on, which we haven't done. Our pitchers are getting better, throwing strikes and getting ahead of the hitters."
Even with the elimination of his high school season, Waag still has many of the same guys he would have in the spring.
Of the 31 guys who turned out for the high school team a few months ago, 24 are in Waag's summer program. Even with losing upwards of 25 games in the spring, these Toledoans still get the benefits of the high school program.
"We're lucky to be playing," Waag said. "The guys know that."
Toledo's day started with Ryan Bloomstrom on the mound, who added a new offering for Tuesday's contest.
Previously just a fastball-knuckleball pitcher, Waag introduced a curveball for the righty and Bloomstrom had been working on it, but was yet to throw it in a game.
Tuesday was the first time Bloomstrom threw a bender in anger, and it was effective for him. Even though he allowed three runs over his three innings, he still had MAC batters off-balance. There were just some defensive miscues behind him.
"Summer ball is to develop stuff like that," Waag said. "One got up and I noticed it float a little bit, he got back (to the dugout) and said, 'I didn't snap it down.' He knew. He knew he didn't have the right arm angle and he didn't snap it."
Those three runs gave MAC a 3-1 lead after the third inning, and Waag wondered if a previous iteration of his club might pack it in at that point. Even with most of the game to play and only trailing by a pair of runs.
This Toledo squad, though, did not pack it in, instead capitalizing on a pair of crucial MAC miscues that led to six runs, full Toledo control, and the eventual win.
In that bottom of the fourth, Rowdy Kirkendoll started with a walked, then moved to third an out later when an R Stanley fly ball to center bounced off a glove and rested harmlessly in the grass at Don Bowen Field. It took away an out from Mac and gave Toledo a pair of runners in scoring position with just a single out.
A second consecutive error, this time from the MAC shortstop, plated both Kirkendoll and Stanley, and Z Ranney ended up at second on the play. Now tied at 3-3, Toledo was in business.
A Umbriaco walked, and A Norris did the same to follow, loading the bases.
After a strikeout, R Stemkoski singled, driving in both Ranney, and Justin Filla followed with an RBI single to put Toledo up 5-3.
Keenan Winters drew a bases-loaded walk to drive in Norris, then Bloomstrom drew a bases-loaded walk, giving Toledo a commanding 7-3 lead.
In the sixth, C Olmstead singled and eventually scored on a passed ball, then Ranney dropped in a single in the right-center gap, plating both Olmstead and Stanley, providing a 10-3 lead.
Filla entered in the seventh and allowed a meaningless run, and Toledo finished off a solid day at the park.
"It was good to see some guys clutch it up with runners on," Waag said.
Toledo plays on Wednesday, and again on Thursday.
Toledo;100;603;X;—;10;5;1
Batteries: MAC — N/A. Toledo — Bloomstrom, Schultz (4), Filla (7) and Gould.