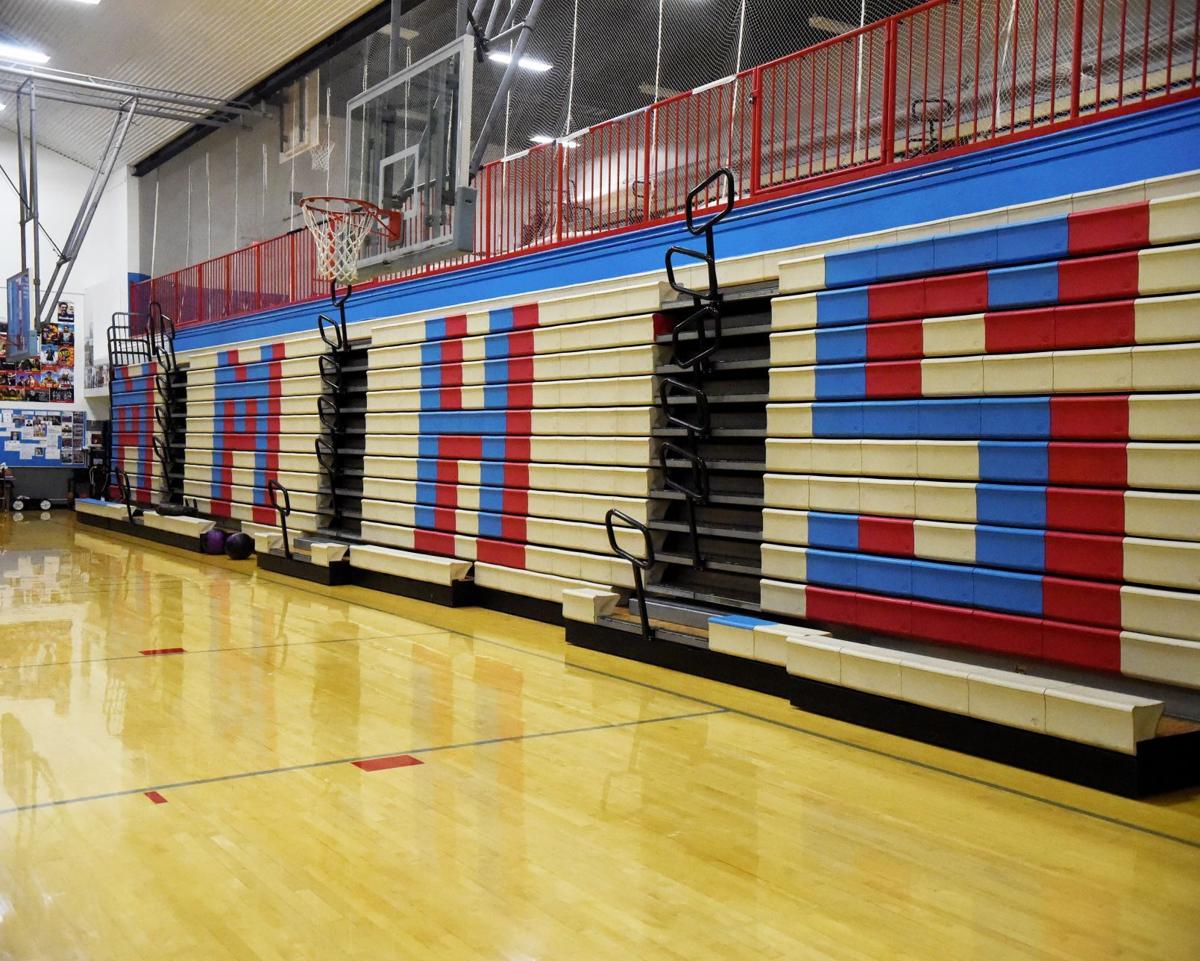 The general consensus following Gov. Jay Inslee's most recent press conference is that things could have gone a lot worse for high school sports in the area.
Instead of announcing phase changes for any of Washington's 39 counties, on Tuesday, the Governor put a pause on any such movement for two weeks, and maintaining the status quo. And while that isn't nearly the optimal situation for winter sports in Cowlitz County, it's far from the worst possibility.
Cowlitz County will remain one of three counties in the state to be stuck in Phase 2 of the state's reopening plan, which doesn't allow for either basketball or wrestling. Those traditional "winter" seasons were pushed to the end of the line way back in January to allow for as much progress in COVID-19 numbers as possible.
The most critical loophole for local hoopsters and wrestlers — and unlike when Cowlitz County had to stay on pause entirely to start the football season a couple months ago — is that teams from counties in Phase 2 are allowed to practice their sport at their schools and then cross the border into Phase 3 areas to play away games. With this week's announcement and two-week pause on phase changes, Gov. Inslee kept every neighboring county eligible to host games.
"That's fantastic for us," said R.A. Long athletic director DeWayne McCabe. "It's good that Clark County stays in Phase 3, because that allows us to compete."
That good news for the 2A Greater St. Helens League is business as usual across the Cowlitz River.
The 4A/3A GSHL, which is running its spring and winter sports simultaneously, is entering the third week of its basketball season — one that's seen Kelso switch to a schedule entirely of road games.
For two more weeks at least, that all-time road team arrangement is set to continue.
"I was pretty sure we were staying in Phase 2," Keslo AD Jason Coburn said of Tuesday's announcement. "My biggest concern was that Clark County could possibly move down, but I was assured a little at the end of the week last week that at least our two counties would stay status quo."
Meanwhile, the 2A GSHL is set to start playing basketball games this weekend. Three of the league's nine teams — Mark Morris, R.A. Long, and Woodland — are in Cowlitz County. That means that while the Monarchs, Lumberjacks, and Beavers can play a majority of teams solely on the road, any reworked schedules will have to consider what to do about games between those teams when neither is allowed to host.
"We've just talked — and the league supports us — that wherever we can find an open gym, we can play," McCabe said."
McCabe primarily discussed playing at schools that themselves were playing road games that day, and switching up "home" venues in Clark County on a week-by-week basis. But he also left the door open to trying to find non-league gyms to play at, like those in Wahkiakum or Lewis counties.
At the 2B level, this week's news from the Governor's desk will affect Toutle Lake and Kalama. Those teams will most likely switch all of their home games to the opposing team's venue. Luckily, they don't have to worry about playing each other until the final day of the regular season on June 3.
While the current plans look likely to ensure at least a partial varsity season for boys and girls basketball, there will definitely be down-bill effects.
Coburn has said that Kelso's C-teams are struggling to get playing time for lack of court space. Normally, when the Kelso boy's varsity team is playing a road game, it can bring its JV and C-squads along to play simultaneously as undercards on the main court and an auxiliary court. Meanwhile the girls teams follow the same format at home. Eliminating the Hilanders' home gym from the equation means cutting the day's schedule from six games to three, with both varsity squads and one JV team — alternating back and forth between boys and girls — being able to play.
It's about mat time
Basketball, of course, is just one of two traditional winter sports wondering what will come next. Adding wrestling to the equation opens up a whole new can of worms to go through.
Updated wrestling-specific protocols were introduced in recent weeks from the Health Department, requiring all wrestlers to be tested for COVID-19 twice a week during the season.
For the 2A schools, the news arrived as spring sports were still on the forefront and wrestling was a few weeks in the future. That timing provided much needed time to order tests and get all necessary systems set up.
"As of now, the plan is we're just going to run the wrestlers through a schedule," McCabe said. "Like, Mondays and Wednesdays they'll come check in, kind of like they'd do with weigh-in, but they'll do their COVID screening test and then do weigh-in, and we'll send those results to the facility that's hosting us."
For Kelso, it's a different story.
With the 4A/3A GSHL planning to run winter and spring sports at the same time, the Hilanders were supposed to start their wrestling season last week. But on the eve of their opening meet, the testing guidelines came down, throwing the grappling world into a sort of purgatory.
"Last week, our league had decided that we would kind of put wrestling on pause, gather more information, have some time to talk to other leagues to see what their thoughts were," Coburn said. "We're kind of in the middle of that stage right now, where we're gathering more information, talking to superintendents on their thoughts, looking at things that could potentially be ramifications that we aren't thinking about with a testing cycle of twice a week or more.