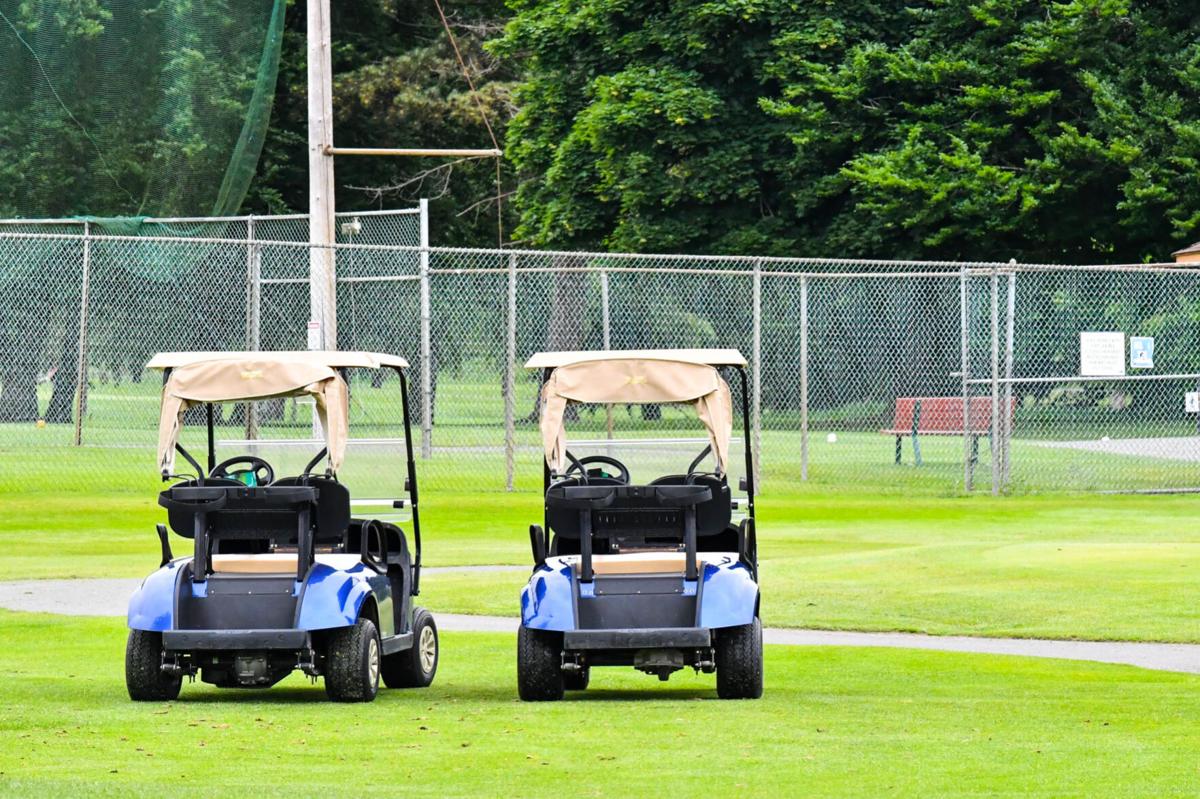 Head coach: Pat Connors (1st year)
The Kelso girls golf program was supposed to have a new look in 2020. But it was going to be modeled after a familiar blue and yellow print.
Pat Connors, an assistant wrestling coach and the head boys golf coach, took over the girls golf program when Jim Langenbach retired after 29 years in charge of the spring golf program.
"The great thing about Coach Langenbach is he gave a ton of effort and time to the girls for 29 years and never had a girl in the program himself," Connors said. "He was your old school coach. It was about the program in the way a lot of the Kelso sports are. Just trying to replicate that."
It would have been a bit of a challenge for Connors in his inaugural year in charge. The Lassies had one stellar junior, a handful of other three-year players, and a trio of new freshmen who were walking into their first season of competitive golf. There were no seniors.
The primary challenge, which Langenbach started to face at the end of his tenure, is to build the size of the program.
At contests teams play up to five golfers with the four best scores counting toward the team score. Tournaments and duals become all but impossible to win without a full five, and Kelso faced that shortcoming this season.
Connors believed he was making headway early on, even adding a seventh golfer just before the season's COVID-19 related cancellation. In the absence of any senior golfers, he and assistant coach Jason Langenbach expected to continue growing that contingent of Kelso golfers.
"One of my goals was just getting the numbers of the program back, because you're not going to win with two or three girls," Connors said.
Next spring that kilted contingent will be led by Liz Dolan, who placed 15th at the 3A State tournament as both a freshman and a sophomore.
Dolan was also league and district champ both years, and was looking for her third such title in as many years. Given the opportunity by the powers that be, Dolan will go play the junior circuit this summer just as she has done in past years. She enjoys embarking on a rigorous schedule full of the sport she loves.
"She had high expectations for herself," Connors said. "She wants to play at the next level."
Connors said she puts a ton of time into the game, and it makes sense considering she, along with fellow junior Kelli Rakoz, work at Three Rivers Golf Course. They are constantly around the game, which is only helpful in growing and improving.
"It gives them an opportunity to get golfing, get a little work in and get a little money in the pocket," Connors said.
Flanking Dolan on the greens were Rakoz, junior Grace Forster and some aspiring newcomers. That lineup would have made 2020 a year of growth, both in terms of game and in terms of depth.
Rakoz started the season well, but with only two weeks of instruction — not the full eight weeks Connors was hoping for — this round still felt like a disappointment.
"She's got a good game," Connors said. "She actually has a really good swing. She played well in our first match. We didn't score as well as we could've. First match jitters."
Connors, with his young team in tow, was just hoping to steadily improve and eventually push Prairie for a team title.
The positive takeaway, though, is that the entire team plus any potential newcomers, should be back in 2021.
"That was our goal with that young team – Every day we're gonna only get better," Connors said. "Don't get discouraged and continue to work. By the end, our goal was to get in there at the end of the season at that District meet (and show) that we were improving. No matter where we placed, we wanted to make sure we were improving, especially with three brand new girls who never touched a club before."