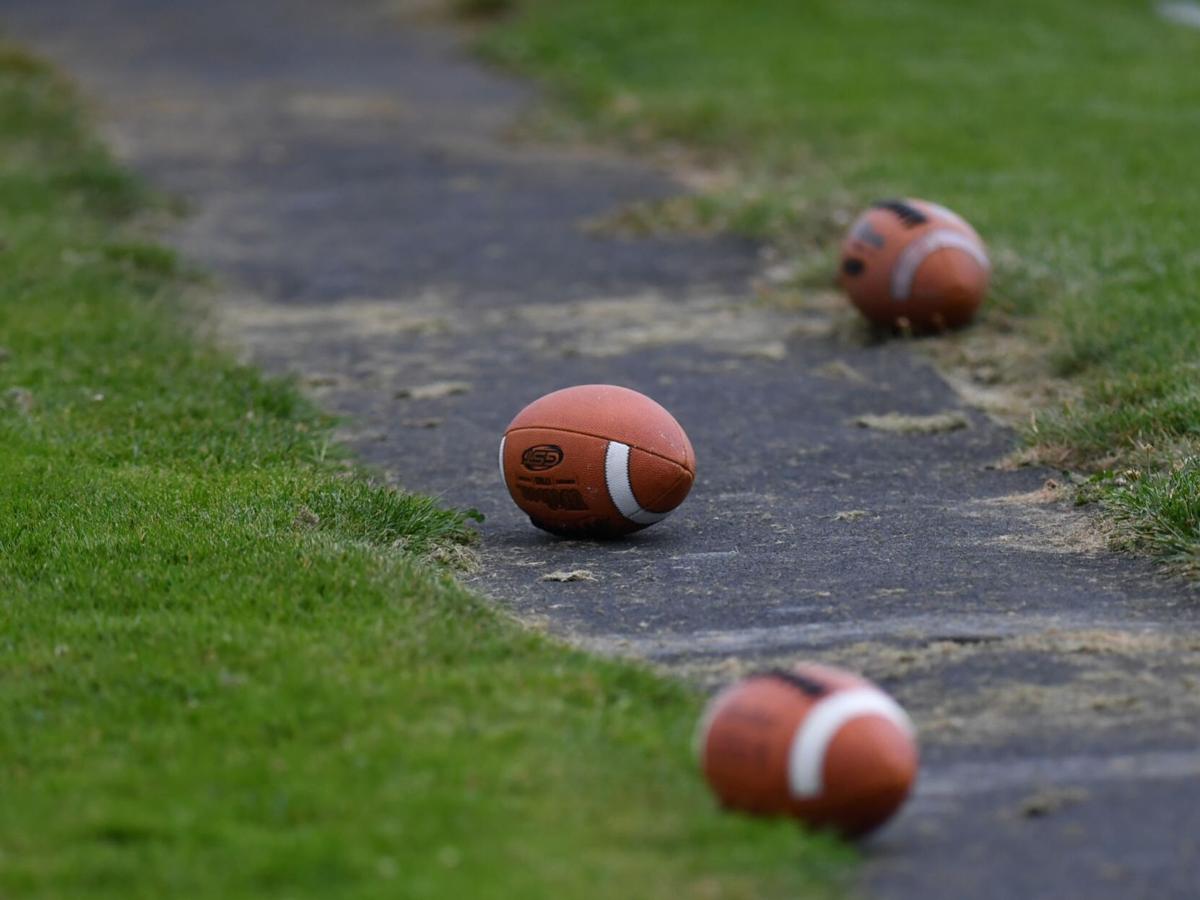 COTTAGE GROVE, Ore. — Scrambling to a new game on short notice against the top-ranked 4A side in Oregon, the Rainier football team found itself in a hole at halftime and couldn't get enough going late in a 43-16 loss to Marshfield.
The Columbians were scheduled to plan an early matchup, against Blanchet Catholic on Thursday. But coach Mike King got a call Wednesday night that the Cavaliers had to back out of the matchup, leaving Rainier without a game for what would have been the third straight week.
Instead, staff at Rainier pivoted quickly. By noon Thursday, they had found their replacements in the Pirates; then, it was just a matter of swapping game film 24 hours before kickoff and trying to cobble together a completely different defensive game plan.
"It was a mad scramble, trying to get a little film, and trying to prepare as best we could," King said.
And while the Columbians were able to move the ball a fair bit, Marshfield's offense was humming from the get-go, scoring five touchdowns in the first half.
Dominic Montiel led the Pirates' spread attack with a 168 yards and five touchdowns on 9-for-10 passing, while Miguel Velazquez balanced it out with 131 yards on the ground — 74 of which came on one touchdown run in the second quarter.
On Rainier's side of things, Kenney Tripp went 8-for-12 for 126 yards, a touchdown, and an interception, and put up 85 yards on the ground on 23 carries. Stone Ware added 77 rushing yards and 71 receiving yards; he and Jayce Womach finished with four catches apiece.
"We never really got into a rhythm," King said. "We moved the ball, but we'd either have a penalty or we'd turn it over, or had something happen that kind of stalled things out. We couldn't get in a groove."
The Columbians held the ball for nearly the entire game, winning the time-of-possession battle 38:06-9:06. But the Pirates forced three timely turnovers and made the most of it when they had the ball, averaging 14.7 yards per play, not giving the ball away, and converting the one third down they faced.
Next up, Rainier will get its only grudge match possible, going to the mouth of the Columbia to play Warrenton. In the winter, the Columbians fell to the Warriors in their only 11-man game before the rest of their season got shut down.
"It's a huge matchup," King said. "It's one we've had circled since last season. It's a huge game. We move on, we learn, and we prepare for Warrenton. We're really looking forward to that game."