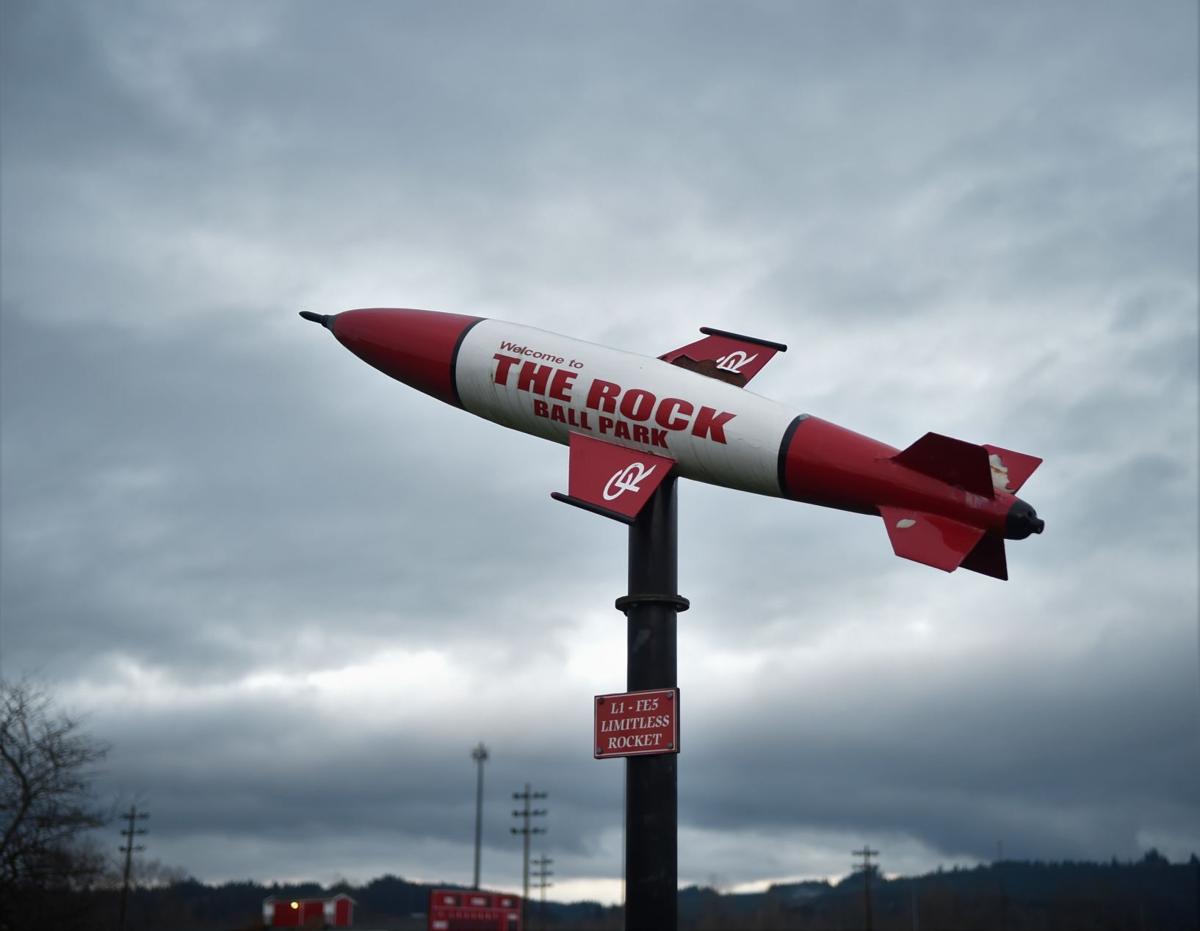 CASTLE ROCK — The Castle Rock football team had been on the field for four quarters in every game this year, but head coach Aaron Gehring wasn't convince that his players had actually played a complete four quarter game from start to finish.
That changed on Friday as the Rockets put together a dominant performance across all four in a 55-0 blowout of Fort Vancouver.
"Just preaching to the guys to play four quarters of football, because we haven't done that yet this year and they came out hot, ready to go and they responded right away," Gehring said.
The Rockets were ready to rock from the very start as they returned the opening kickoff deep into Trappers territory. A play later, the Rockets scored on a quick pitch pass from Chance Naugle to Hayden Curtiss and the Rockets were off to the races from there.
"We just kept it rolling from the beginning and the guys responded well," Gehring said.
That quick touchdown was just the start to a hyper-efficient night from Naugle. He'd go on to complete nine passes in 13 attempts and five of them went for scores as he racked up 206 passing yards.
The Rockets scored five times in the first quarter alone to take a staggering 35-0 lead. Naugle threw for two more — to Tony Enyeart and Lane Partridge — and ran for another in the quarter. Chase Rusher also found paydirt in the opening quarter to help spark the Rockets' offensive eruption.
The Rockets defense was just as impressive. They held the Trappers to just 35 yards of total offense and gave up less than one yard per play on average.
In contrast, the Rockets gained 468 yards on offense — 227 through the air and 241 on the ground — to outgain the Trappers by more than 400 yards.
Rusher finished the night with seven carries for 144 yards and two scores. Landon Gardner was the leading receiver for the Rockets with two catches for 80 yards and a touchdown.
On defense, Ethan Inman led the rockets with 4.5 total tackles and was "flying downhill, making big hits at linebacker."
Adam Partridge was a game time decision after bruising his ribs against Montesano last week. But he suited up and made an impact on defense and special teams.
"He ended up giving it a go, got cleared and he did well," Gehring said. "He blocked a punt in the game and got his hands on another punt where it gave us great field position throughout the game."
The Rockets were able to let up on the gas in the second half, leading 48-0 on the break, but they finished strong with a younger crew of players.
"We rotated everybody through and got a lot of great playing time for the younger guys throughout the second half," Gehring said.
The Rockets only turned the ball over one time on Friday, rectifying the costly mistakes that have cost them early in the year.
"It definitely showed when we played against Montesano last week," Gehring sad. "We didn't take care of the ball. We want to do our own thing and we definitely took care of that tonight and we cleaned it all up."
Now, Castle Rock (2-2) is back even and has a 1A TriCo win to their name. They will look to play another complete game from start to finish next week against White Salmon.
"We have an opportunity to play four quarters of Rocket football," Gehring said. "Flying around, big hits, making big plays and wanting to compete."