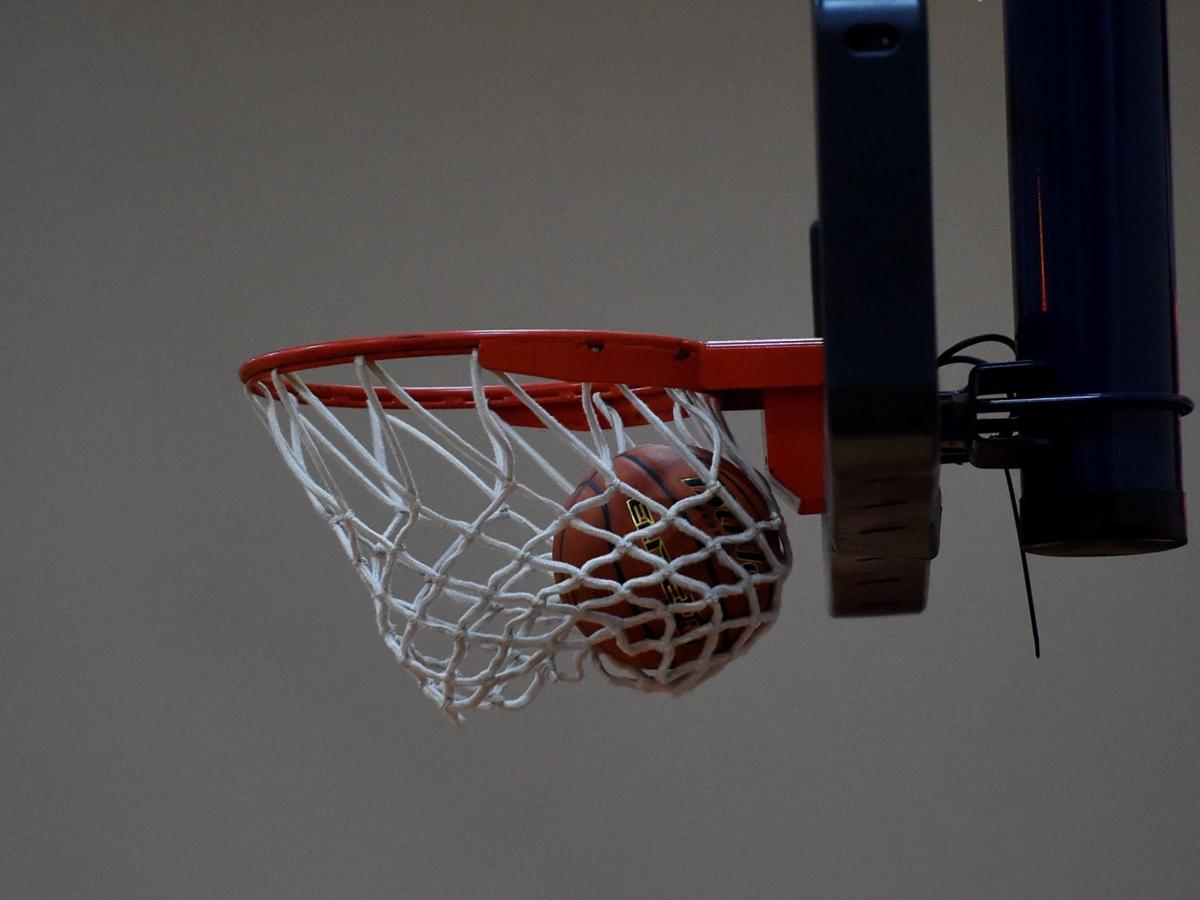 CATHLAMET — The blowouts have not slowed down for the Wahkiakum girls basketball team just because the postseason started.
No, the Mules followed up with their 65-point drubbing of MWP in the first round of the 2B District IV tournament with a 77-19 slaughter of Onalaska, doing as they pleased for another 32 minutes of pure domination.
"We were flying around everywhere and pushing the pace," Wahkiakum coach Rob Garrett said.
It would have been worse for the Loggers if Wahkiakum had gotten its shots to fall; the Mules went just 4-for-28 from beyond the arc, but pulled down 21 offensive rebounds to give themselves chance after chance.
"We played Onalaska at their place earlier in the season and I thought they did a great job in that game," Garrett said. "They just 100% outworked us across the board.
"That was our focus tonight was to outwork them and show them what we are actually about as a program."
But much of the time, Wahkiakum didn't need a second chance to score — or even a play in the half-court set. The Mules came away with 16 steals, and held the Loggers to just 41 shots all night. Onalaska only hit seven of those, and Wahkiakum owned the defensive glass as much as it did the offensive.
"When they did get a shot off we were looking at getting the rebound and the quick outlet," Garrett said.
Jansi Merz led the Mules with an 18-point, 15-rebound double-double and added five steals, despite spending the fourth quarter on the bench. Emmie Niemela put up a 16-point, 11-board double-double; for the second straight game, those two combined to outscore the opponent by themselves.
Miya Kerstetter added 12 points for Wahkiakum. Senior point guard Paige Mace only scored five, but dished out nine assists; through two games in the postseason, she's up to 24 helpers already.
"That's two games in a row now where Paige is seeing the court at a different level," Garrett said. "She's getting to a point where she's learning how to use her ball handling and draw the defense and just get her teammates wide open buckets."
The win pushed Wahkiakum into the 2B District semifinals at The HUB in Centralia, where they were set to face off against Ilwaco and Erika Glenn, who has averaged 45 points per game in the postseason thus far.
Toledo holds on, advances to 2B semis
RAYMOND — The Toledo girls basketball team won one for the Central 2B League, jumping out in front and holding on to beat Raymond — the No. 1 team in the Pacific 2B League — 42-38 on Tuesday.
"Assistant coach Randy Wood came up with the defensive game plan and the girls did a masterful job of executing it," Toledo coach Brian Layton said.
That defensive game plan was set up largely to stop Raymond's 1,000-point-scorer and reigning P2BL MVP, Kyra Gardner, and it largely came down to Toledo's Marina Smith to execute it. Smith did her part, and her teammates provided help on the rotation. As a result, Gardner managed just four points in the first half before finishing at a comparatively-low 16 for the game.
"We pride ourselves on defense," Layton said. "I could not be more proud of this team to win on the road against a very good Raymond team."
Without Gardner getting hers early, the Seagulls sputtered, and Toledo jumped out to an early 8-2 lead after a quarter and a 19-10 advantage at halftime.
Toledo kept its offense low-scoring but steady throughout the second half. In the face of a furious Raymond rally late, the visitors hung on to the lead, with Smith and Emma Cline-Maier both hitting 3-pointers in the fourth quarter.
Cline-Maier led Toledo with 16 points — 12 coming in the second half — and added five rebounds and three assists. Smith finished on 11 points and a team-high five dishes. Stacie Spahr was held to just eight points, but grabbed 16 rebounds, and Greenlee Clark continued to do a little bit of everything with two points, four rebounds, four assists, and four steals.
Toledo's win put it into the 2B District semifinals; it was scheduled to face off against Adna at The HUB in Centralia on Wednesday.