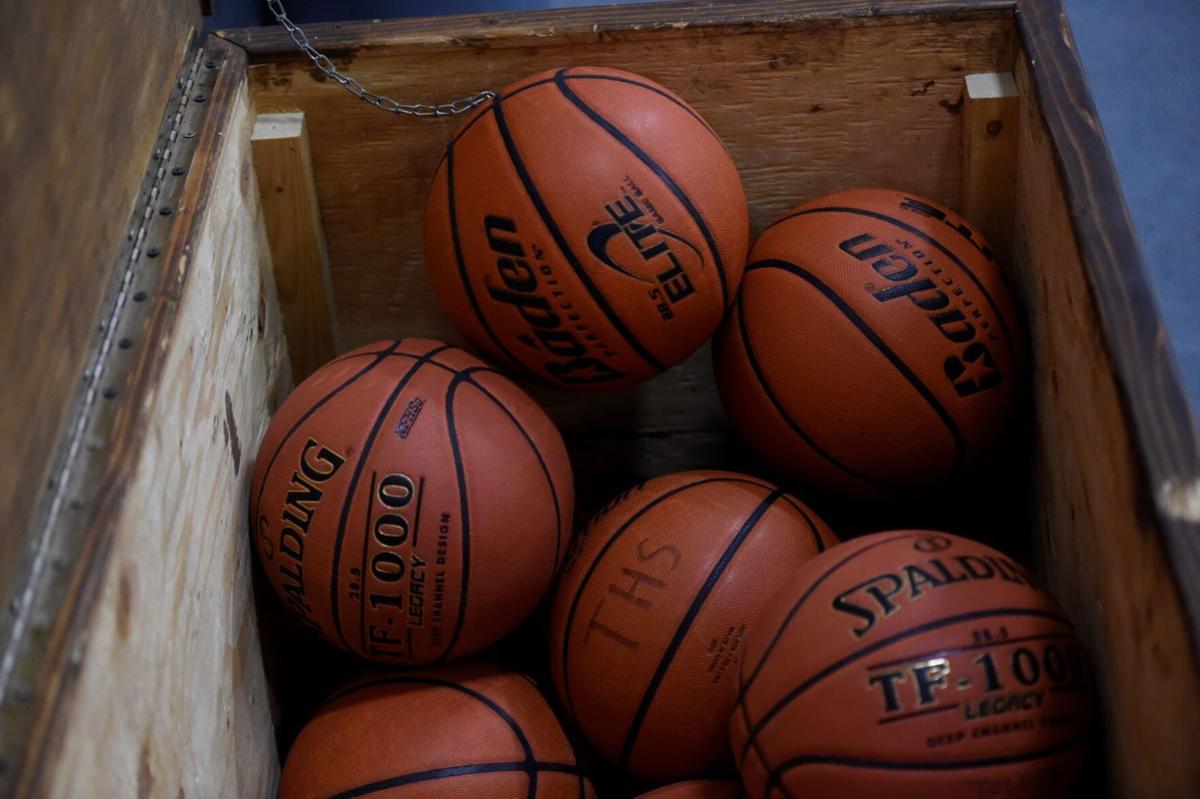 CLATSKANIE — Rainier took home a big win over rival Clatskanie in the Highway 30 Hootenanny on Wednesday as Brennan Tompkins' 22 points led the Columbians to a 65-44 win.
"Was happy for Brennan Tompkins for his all-around game," Rainier coach Jared Baughman said. "He worked hard all off season to get better and seeing it paid off for him was nice to see."
Rainier started strong on the defensive end of the floor and held the Tigers to eight points in each of the first two quarters.
Tompkins started out hot with 13 first quarter points to help the Columbians develop an early 17-8 lead. Rainier erupted with a 22-point second quarter thanks to some solid free-throw shooting as the Columbians hit 8-of-11 shots from the charity stripe to take a 39-16 halftime lead. The Tigers improved as the night wore on, but they were never able to dig out of the hole the Columbians put them in during the first half. Clatskanie finished with 12 points in the third and 16 in the fourth, but Rainer didn't give up much ground and matched the Tigers' 28 points with 26 of their own to get the win.
The Columbians were a three-headed beast with Tompkins at the front of the pack. In addition to his game-high 22, Kenny Tripp added 14 points and Nic George poured in 13. George and Tripp led the Columbians in other categories as George nabbed seven rebounds and trip tallied four assists.
"Nic George and Stone Ware lead the charge for us defense," Baughman said. "As a coach, there was not a lot to highlight of things we didn't do good with. Other then we still need to get better with our half-court offense execution.
Jose Quevido was the leading scorer for the Tigers with 20 points, 12 of which came in the fourth quarter. Keagan Halsey added eight points for the Tigers.
"We were able to put together a complete game tonight," Rainier coach Jared Baughman said. "After Tuesday, we talked about playing with control, energy and a clear mind. Tonight we did that getting defensive stops, defense rebounds, getting out in transition, and making our shot around the basket."
Rainier was scheduled to host Willamina at 7 p.m. Friday, in Rainier. Clatskanie also had a quick turnaround and hosted Taft at 6 p.m., Friday, in Clatskanie.