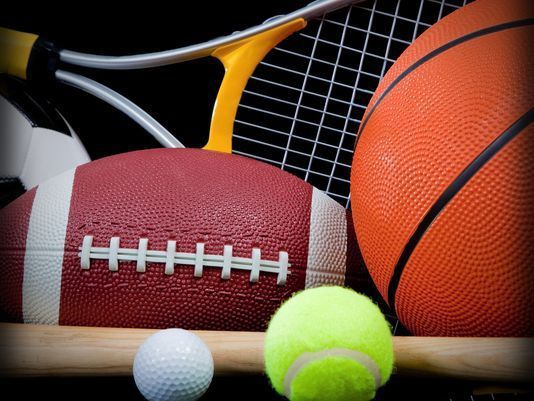 K-W-R-L Babe Ruth isn't a one-town deal. Named for Kalama, Woodland, Ridgefield and La Center, the club pulls ball players from around the region — two from Ridgefield, two from La Center, two from Woodland, a Hudson's Bay kid, three from Prairie, one from Mountain View.
The mish-mash hasn't hampered the club one bit, as K-W-R-L earned a trip to the Babe Ruth 13-15 World Series at David Story Field the hard way — through the consolation bracket of the Pacific Northwest Regional, topping host Portland in the final in 95-degree heat.
"It's totally awesome," skipper Dave Chicks said. "It's what these young men have been working toward for two or three years. It's a great thing."
The reward is a short car ride to this week's games and getting to stay in the comfort of their own beds. An advantage? Certainly.
"There was some disappointment we don't get to travel," Chicks said. "But we're home, and that saves the league and everybody a lot of money. The kids get to stay in their own bed, we can make them go to bed early; it has its distinct advantages."
K-W-R-L might be the only team in the 10-team event that has kids from so many different schools. It makes the closeness of this year's squad all the more special.
"It's very unique," Chicks said. "But they all bought in from the beginning. They've all played together somewhere down the line. It's just a great group."
"Family" is the biggest strength of this team, Chicks said. "They all believe in themselves."
And there's plenty of talent to go around too. Irving Alvarez, Mike Goode and Cade 'Cheeto' Reitzenstein are the top players to keep an eye on. All will likely spend some time on the hill this week.
"We're pretty talented across the board," Chicks said. "Everybody understands their role."
Chicks has been around prep sports for 48 years. This year's K-W-R-L team draws few comparisons to teams he's seen. The one likeness he could think of was the 1995 Ridgefield football team. That team won a state title; can this group win a Babe Ruth crown?
"They're right where they should be," Chicks said. "We've played the toughest competition we could find, and the kids have bought in."
K-W-R-L opens American Division pool play at 11 a.m. Friday — getting the opening day off — against New Castle, Ind., before facing Albany, Minn. (11 a.m. Saturday), Denver City, Texas (4 p.m. Sunday) and Longview (7 p.m. Monday).