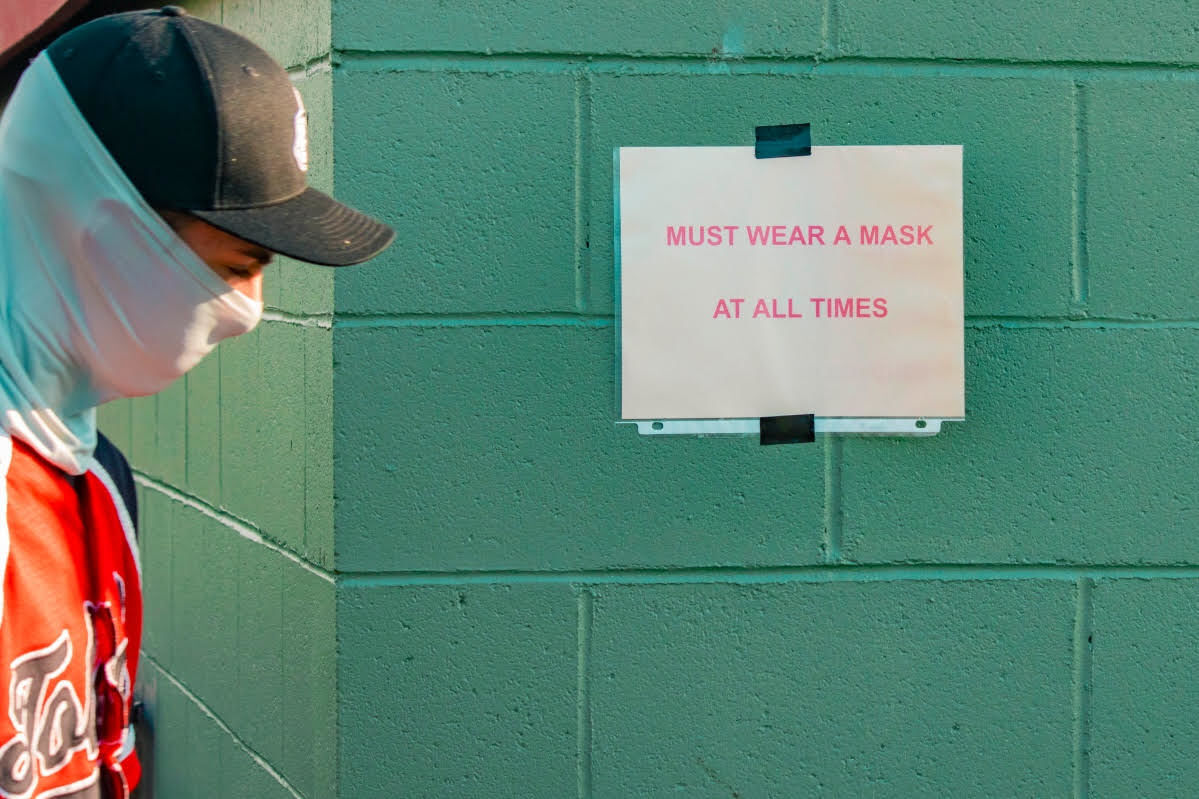 TOLEDO — Levi Gates gave Toledo all they could handle, Monday, launching a homerun and striking out 15 batters in a complete game effort on the mound to seal a 4-3 win in a Central 2B League baseball tilt in Cheese Town.
Gates allowed just three hits and zero earned runs over seven innings but Toledo still found a way to keep the game close for the duration.
"Levi Gates had the dinger that gave them the lead," Toledo coach Bill Waag said. "We came back and put up three of our own, and that's what I like about tonight. Before we would kind of hold our head down and we wouldn't have that kind of fire."
Tristan Percival was 2-for-4 at the plate for Adna and Gabe Slape added a double. After Gates left the yard in the top of the third inning the Toledo bats came to life, if only momentarily, in order to get back even.
Justin Filla, Geoffrey Glass and Kaden Sellards all had hits in the game for Toledo, with Sellards also driving in a run. Brannon Guyer would have had a run scoring hit of his own in the third inning after finding an empty patch of grass in the outfield that brought Jesse Towns around to touch home plate, but the umpires determined that Guyer missed first base and called him out to end the inning and take a run off the board.
"I stepped right on the middle of the bag," Guyer insisted after the game.
But those protestations fell upon deaf ears and that run wound up being of the utmost consequence after Adna used a single, a stolen base and a fielder's choice to manufacture a run in the top of the sixth inning.
Although Gates flirted with the pitch count limit, he was able to get the final six outs of the game without giving up another run. The final out of the game came on his 107th pitch according to the book.
Ryan Bloomstrom and Caiden Schultz handled the pitching duties for Toledo, with Schultz taking the hard luck loss over the last four innings.
"That's my one, two, they kept the game close," Waag said. "You can't give a team like that four or five outs. They'll take advantage of it."
Still, in spite of the physical errors and mental miscues, Waag saw plenty of encouraging signs from his team as they try to turn the corner near the midway point of the season.
"We're showing more fire in the dugout and being more aggressive at the plate," Waag said.
Toledo (1-3) is scheduled to host Rainier (WA) on Thursday.