Darren Waller had just returned from his honeymoon with Las Vegas Aces star Kelsey Plum when the Raiders traded him across the country to the New York Giants.
Welcome to married life as a professional athlete.
"It's been a lot of processing, a little bit of anxiety. I'm a human being and it's a lot of change, a lot of new chapters," Waller said on the AP Pro Football Podcast. "But just seeing how supportive my wife is about this new opportunity, we'll make it work on the marriage front for sure. Then meeting everybody with the Giants organization and just seeing how they do things and the excitement they had to have me there, I think it's going to be a great opportunity. So I'm excited."
A Pro Bowl tight end in 2020, the 30-year-old Waller has missed 14 games because of injuries over the past two seasons. He had 107 catches for 1,196 yards and nine touchdowns in 2020 after a breakout season in 2019 when he had 90 receptions for 1,145 yards and three TDs.
The Giants are counting on Waller to produce the way he did when he was healthy to give quarterback Daniel Jones a primary option.
Waller's journey to NFL stardom has been complicated. He was a wide receiver at Georgia Tech and was selected by the Ravens in the sixth round of the 2015 NFL draft.
Waller spent most of his rookie season on injured reserve, was suspended four games in 2016 and received a full suspension for 2017 for violating the NFL's substance abuse policy. He fought hard to overcome his addiction and thrived in Jon Gruden's offense after the Raiders signed him off Baltimore's practice squad in 2018.
Throughout his career, Waller has dealt with plenty of criticism. Recently, former NFL general manager Michael Lombardi blasted Waller's work ethic. Lombardi's two sons, Mick and Matt, are assistants on Raiders coach Josh McDaniels' staff.
"This is about 'I'm getting ready to pay you $11 million, we redid your contract and on the bye week, instead of rehabbing, you went home for four days and accrued the fines. On the bye week, you went home and just didn't talk to anybody. Just went home and left a message saying 'hey, fine me. I don't care. I'm going to Southern California," Lombardi said on his podcast.
Waller explained his absence from the facility to the AP.
"That was when I proposed to Kelsey," Waller said. "I was going there and didn't really want to share with anyone. ... because you're mandated to get off Thursday through Sunday (during bye weeks). ... I wanted to keep it ultimately private."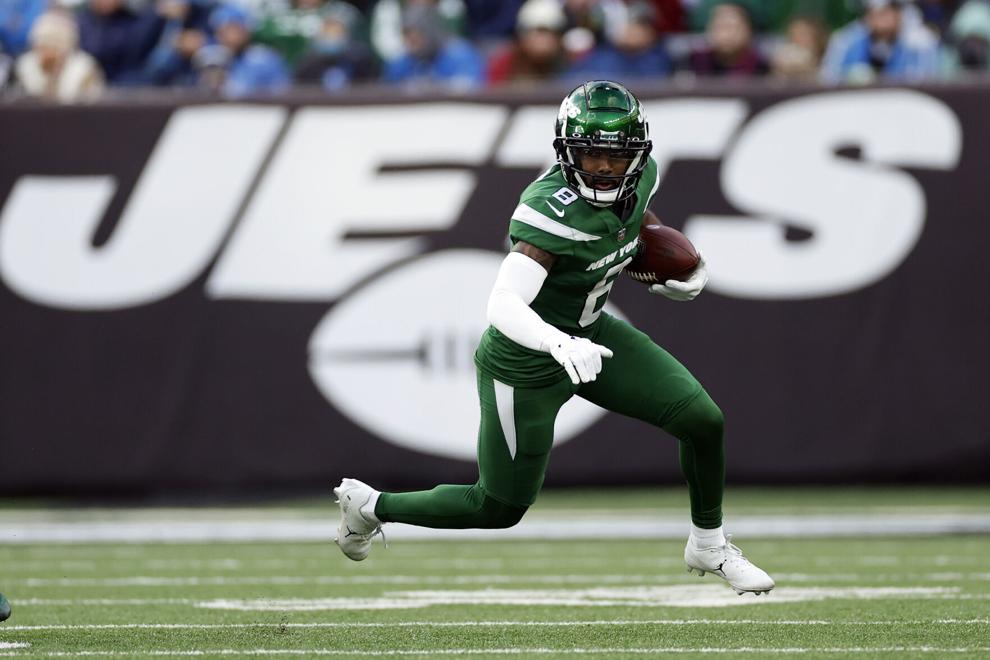 Moore doesn't regret past
Elijah Moore is moving forward. Following a rough season with the New York Jets, the speedy wide receiver is excited for a fresh start with the Cleveland Browns, who traded for him on Wednesday.
Moore's second season with the Jets included him demanding a trade and clashing with the team's offensive coordinator.
Moore said he doesn't have regrets about his behavior, but the 22-year-old said the experiences have helped him grow. He's eager to play with Browns quarterback Deshaun Watson and alongside receiver Amari Cooper, who Moore has studied for years.
The Browns sent the No. 42 pick in this year's draft to the Jets for Moore, who fills their need for a speedy playmaker for Watson.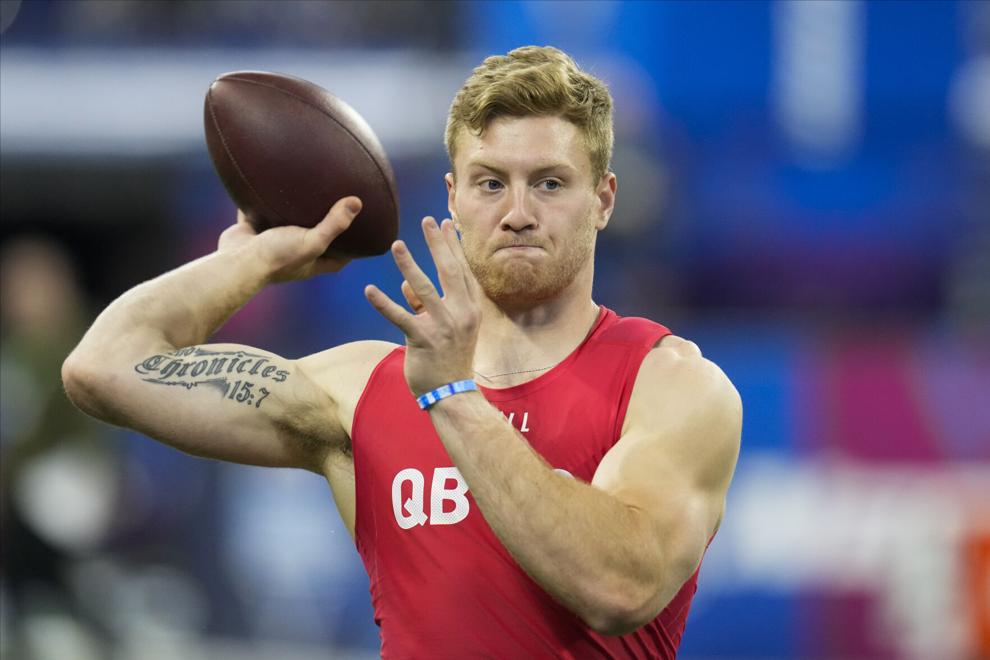 Levis set for pro day
Will Levis had no hesitation about throwing at the NFL scouting combine because he wanted to "show off" his "canon" of an arm. He'll get another opportunity to impress scouts at Kentucky's pro day Friday. The 23-year-old, strong-armed quarterback is expected to be one of the top players selected in next month's NFL draft.
Levis, Ohio State's C.J. Stroud, Alabama's Bryce Young and Florida's Anthony Richardson are the top four prospects at the most important position in football. They've already been scrutinized and analyzed by teams and their medical staffs.
They've answered the same questions in numerous interviews with coaches and reporters, too. They'll go through it again at their pro days and with visits to various clubs.
Raiders re-sign WR Cole
The Las Vegas Raiders re-signed wide receiver Keelan Cole and signed free-agent cornerback Duke Shelley on Thursday.
Cole caught 10 passes for 141 yards and a touchdown last season. He previously played for the Jacksonville Jaguars in 2017-20 and the New York Jets in 2021 .
Shelley played for the Chicago Bears in 2019-21 and then joined the Minnesota Vikings last season. He has 11 starts over 41 games with 84 tackles and 12 pass breakups.
Shelley started five games last season with career highs of 31 tackles and eight pass breakups. He also had an interception.
49ers sign DL Bryant
The San Francisco 49ers signed free agent defensive lineman Austin Bryant to a one-year contract. Bryant adds depth for San Francisco after the team lost several defensive linemen in free agency already.
Key contributors Samson Ebukam, Charles Omenihu, Jordan Willis and Hassan Ridgeway have all signed with other teams.
Bryant was originally drafted by Detroit in the fourth round in 2019. In four years with the Lions, he had 65 tackles, 4 1/2 sacks and one pass defensed in 33 games.