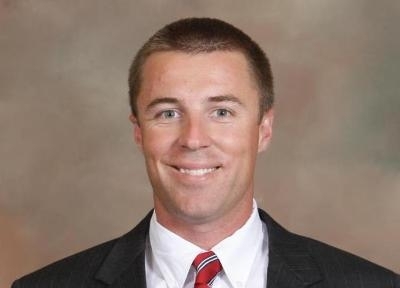 A Smith has been hired to lead the Lower Columbia College baseball program, but it isn't the Ol' Redhead.
Eddie Smith, a 29-year-old Notre Dame assistant coach and North Thurston graduate, was named the Red Devils' new head coach Tuesday.
He was a finalist for the same position just a year ago following the retirement of Kelly Smith (no relation). He replaces the man who narrowly edged him out for the job, Donegal Fergus, after Fergus left to take an assistant coaching job with the University of Washington last week.
"My interest in coaching in the NWAACC started a long time ago," Smith said by phone from a baseball camp he's conducting this week at Notre Dame. "I played in it for two years and it was the most fun I had in my life. It's high-quality baseball, and LCC was always the team to beat because it had the best of everything. It's also a chance for me to be a head coach, and the opportunity to lead a quality program doesn't come around often."
LCC athletic director Kirc Roland said he was excited Smith was still interested in leading the Red Devils.
"Eddie finished high in the hiring process when we hired Donegal Fergus last summer," Roland said. "He would be considered choice 1B behind Donegal's 1A. We're fortunate he was still interested."
Smith played two seasons at Centralia College after graduating from North Thurston. He helped the 2004 Trailblazers to a school-record 22 victories and a fifth-place finish in the NWAACC tournament. He was named to the all-Western Division team after hitting .308 with nine RBIs and six stolen bases, and was inducted into the Centralia College Athletic Hall of Fame in 2012.
Smith earned a spot as a walk-on infielder at Notre Dame in 2005, and helped the Irish to a pair of Big East championships and two trips to the NCAA Regionals.
Upon graduation, he served two years as director of baseball operations at the University of Virginia, and was later named an assistant coach for the Cavaliers. In the ensuing three seasons, Smith helped Virginia to ACC championships and College World Series appearances in 2009 and '11.
Smith spent the next year at Santa Clara University as an assistant, and has been an assistant at Notre Dame since August, 2012.
"I want the players to understand we will compete every day whether its in September or mid-May," he said. "We have a really exciting recruiting class which will lead to a lot of healthy competition for positions. We're going to field the nine guys who will give us the best chance of winning, playing in the postseason and continuing the winning tradition."
In his lone season with the Red Devils, Fergus went 34-14 and led LCC into the Western Division playoffs. Since mid-January, Fergus has signed 30 incoming Red Devil recruits to go with 10 returners.
"Donegal did a great job recruiting and left Eddie a ton of talent," Roland said. "We won't be a veteran team, but we'll have a lot of solid players returning along with a lot of freshmen."
The Red Devils' fall baseball program begins Sept. 1.
Be the first to know
Get local news delivered to your inbox!