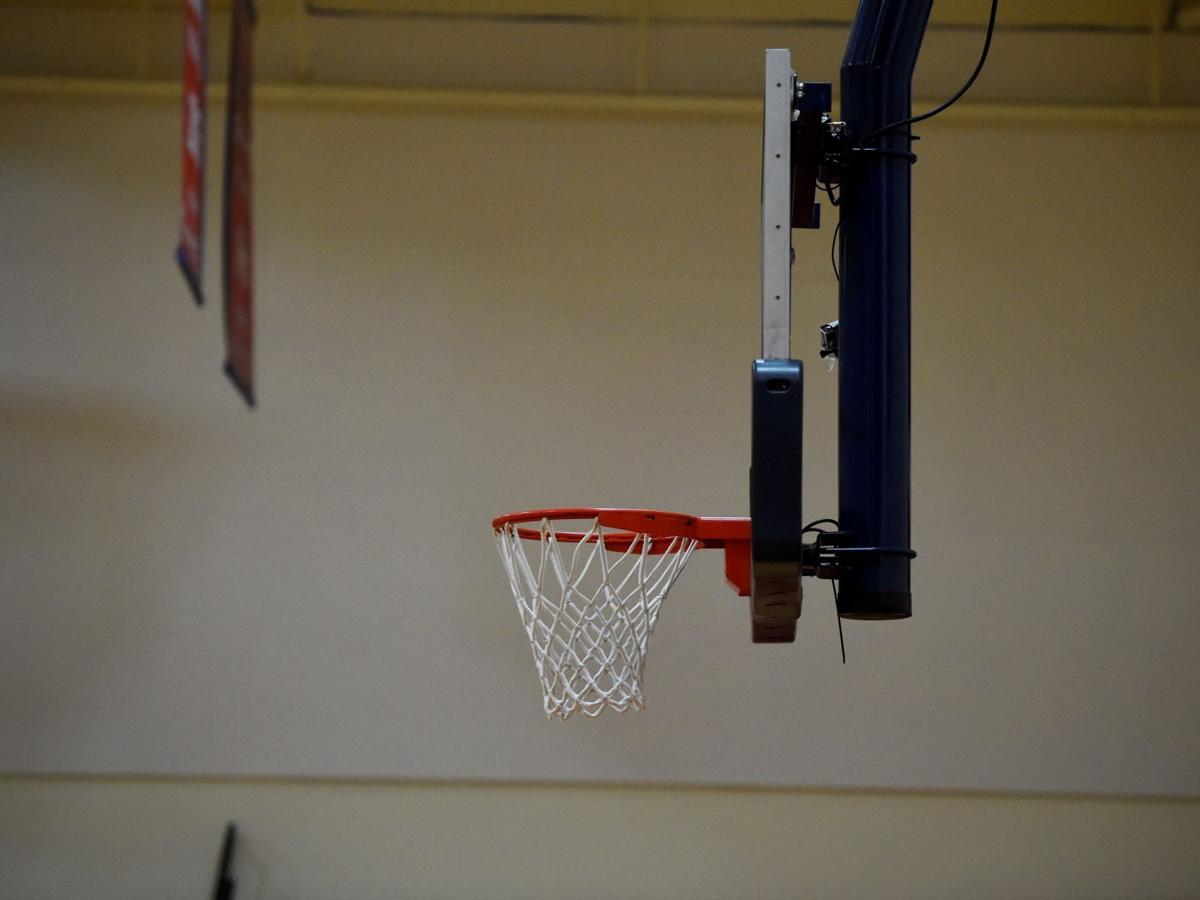 Lower Columbia College returned home for the first time in nearly a month and pulled off a 82-78 win in a tightly contested game against Centralia College on Tuesday in Myklebust Gymnasium.
"It was one of those games where it was kind of like a boxing match," LCC coach Mickey Polis said. "We hit them, they hit us, it was kind of a back-and-forth game. One where each team kind of made their runs."
The Red Devils had their hands full with Centralia's James Harding all night. Harding scored 32 points and snatched 12 rebounds for the Blazers.
"He was a beast tonight, we couldn't stop him," Polis said. "He scored every which way and he was a tough out for us."
Harding shot an efficient 12-for-17 from the floor and connected on both of his attempts from 3-point range. Despite Harding's strong individual performance, LCC was able to make the right plays when it counted to secure the win.
The Red Devils tried to pull away from the Blazers on Multiple occasions, but Centralia was always able to battle back and stay close with LCC.
LCC's biggest lead game in the first half at 31-22, but sure enough, Centralia was able to claw back to tie and take the lead from the Red Devils.
The majority of the second half was played with no more than a three-point gap between the two teams, but timely plays down the stretch helped LCC control the closing moments.
Cole Hardy played a big role off the bench for the Red Devils. He finished with 15 points and eight rebounds. Polis also credited Hardy with making one of the biggest plays of the game.
"Cole did an outstanding job," Polis said. "He had a really big rebound at the end of the game. It was a three-point game with about 20 seconds left. We missed a 3 and Cole came running in and got a huge rebound for us. We kicked it out and they had to foul us."
Sherman Royal led the Red Devils in both scoring and rebounding as he finished with a double-double with 17 points and 12 rebounds.
"He was really focused in on trying to get rebounds tonight, we could really tell that as a coaching staff," Polis said of Royal. "He was really locked in on blocking out and trying to limit Harding from getting some buckets."
Taylor Pomeroy and Dawson Fritz were both in double digits with 14 and 12 points, respectively.
Up next, LCC (7-1) closes its season out against Grays Harbor at 5 p.m, Friday, at Myklebust Gymnasium for sophomore night.
Record night from Pakootas lifts WBB past Centralia
Tommia Pakootas set a single-game 3-point record and helped LCC finish off a perfect season in a 71-54 blowout of Centralia.
Pakootas was on fire from deep. She hit a school record nine 3-pointers and it only took her 11 attempts to set the record for a white-hot 82% shooting percentage. All 27 of Pakootas' points came from long range.
"She basically made our offense easy last night, because any time you go 9-for-11 from the 3-point line is pretty amazing," LCC coach Lucas Myers said.
The Red Devils got off to a strong start as they outscored the Blazers 18-9 in the opening quarter.
"It's always important I think just to have energy," Myers said. "We were lucky to make shots right away in the first quarter and get some turnovers, but our energy was really, really good."
Myers said that early energy was partly due to the fans that sat in the stands for the first time this season.
"It was the first time having fans in the stands this year, sophomore night, and just tons of really good energy," he said. "Finally felt like a real basketball game and we were ready to go."
Centralia settled in after LCC's hot start and cut into the Red Devils' lead. But LCC kept pushing and broke through with a 22-point fourth quarter to seal the comfortable win.
Pakootas' hot shooting opened things up for the LCC offense and Danica Schmidt took advantage of it. Schmidt finished with a double-double and scored 20 points with 11 rebounds for the Devils.
"Once (Pakootas) started making shots and we moved the ball really well, Danica kind of did what she wanted inside and they couldn't really guard her very well," Myers said.
Eastyn Reeves didn't score a bucket for the Devils, but her presence was definitely felt as a facilitator on offense and a thief on defense. Reeves tallied eight assists and swiped six steals on the defensive end for LCC.
With the win, LCC caps its season with a perfect 9-0 record. Even in a COVID-shortened season, it is tough to win every game, Myers said. He credits the Red Devils' experience as a driving factor for the undefeated record.
"A lot of it's just having those experienced players that have been in games," he said. "I think this team also just really bought in to what we're trying to do and believed in the principles of our game plans."
All season long, the Red Devils stayed calm, cool and collected when facing adversity.
"Even in games when they were tight they just trusted what we did," Myers said. "It was never panic mode. We had multiple close games and they just stayed calm and executed down the stretch in those games."