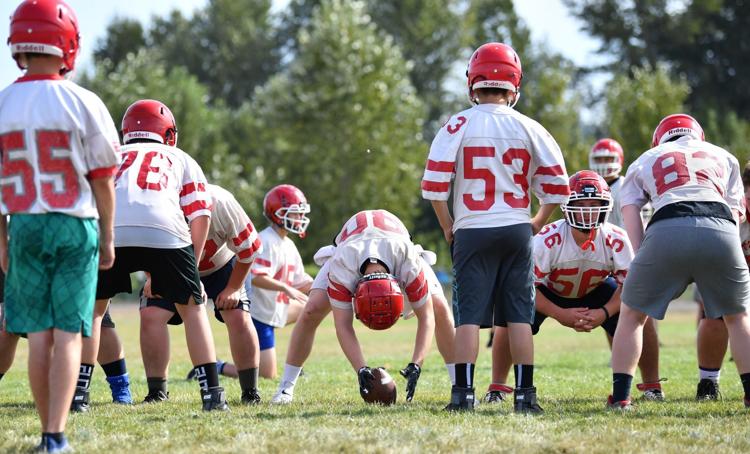 Castle Rock may finally poised to break through in the 1A Trico League.
After slogging through several middling seasons, the Rockets had a chance to secure a playoff spot last year. But a 38-12 road loss to La Center ended their season and postseason bid.
That final game left a bad taste, but the returning squad is ready to turn things around.
"The expectations this year are pretty high," second-year coach Aaron Gehring said. "We got a lot of upperclassmen, leaders, guys hitting the weight room and they're wanting to do all the right things and finally make that transition and build from what we had last year."
The offense and defensive lines certainly are bigger.
With some players dedicated to weight lifting, Gehring said some linemen gained 20 pounds. Also in town are transfers Jett Johnson (from Toutle) and Jonah McGary, the little brother of two-time All-Pac-12 First-Team offensive lineman and current Atlanta Falcon Kaleb McGary.
As a sophomore at Fife last season, the younger McGary tipped the scales at 255 pounds, while Johnson checked in at 230 last year for the Ducks.
The Rockets' lines averaged a puny 150 pounds last year, but this year they should have a size advantage against most opponents.
"We're definitely gonna be able to move some weight, and that's the goal up front," Gehring said.
You have free articles remaining.
The rockets are counting on all that beef to open up running lanes for Wyatt Partridge, a second-team all-league performer a year ago, who takes over full-time duties in the backfield. He'll also be the return man.
Add in guys like Coleman Guerrero, a first-team defensive performer a year ago at linebacker, along with Johnson, McGary, senior returning starters Parker Watts and Jayden Behrendsen, among others, the Rockets believe they can finally claim a playoff spot for the first time in three years due to their bevy of returning experience.
With that experience comes resilience.
Of Castle Rock's 14 projected starters, 11 are upperclassmen and eight are seniors.
In Gehring's mind, this makes for a group that won't drop its head when things go sideways. If the offseason work was any indication, he might be on to something. Especially considering the Rockets' nonleague schedule features games against Hoqiuam, Mark Morris and Elma, all challenging games.
"Depending on how those games turn out, it can really show the kind of confidence and things like that these guys have," Gehring said. "And if it doesn't go our way, being able to fight out of that and build on it and carry it into league, because it's only going to make us stronger."
Guerrero and the rest of the Rockets are ready for the challenge.
"I'm really confident. Really confident," Guerrero said.
And, there's one game the Rockets can't stop thinking about. It should've be hard to guess.
"La Center," Guerrero said without hesitation.