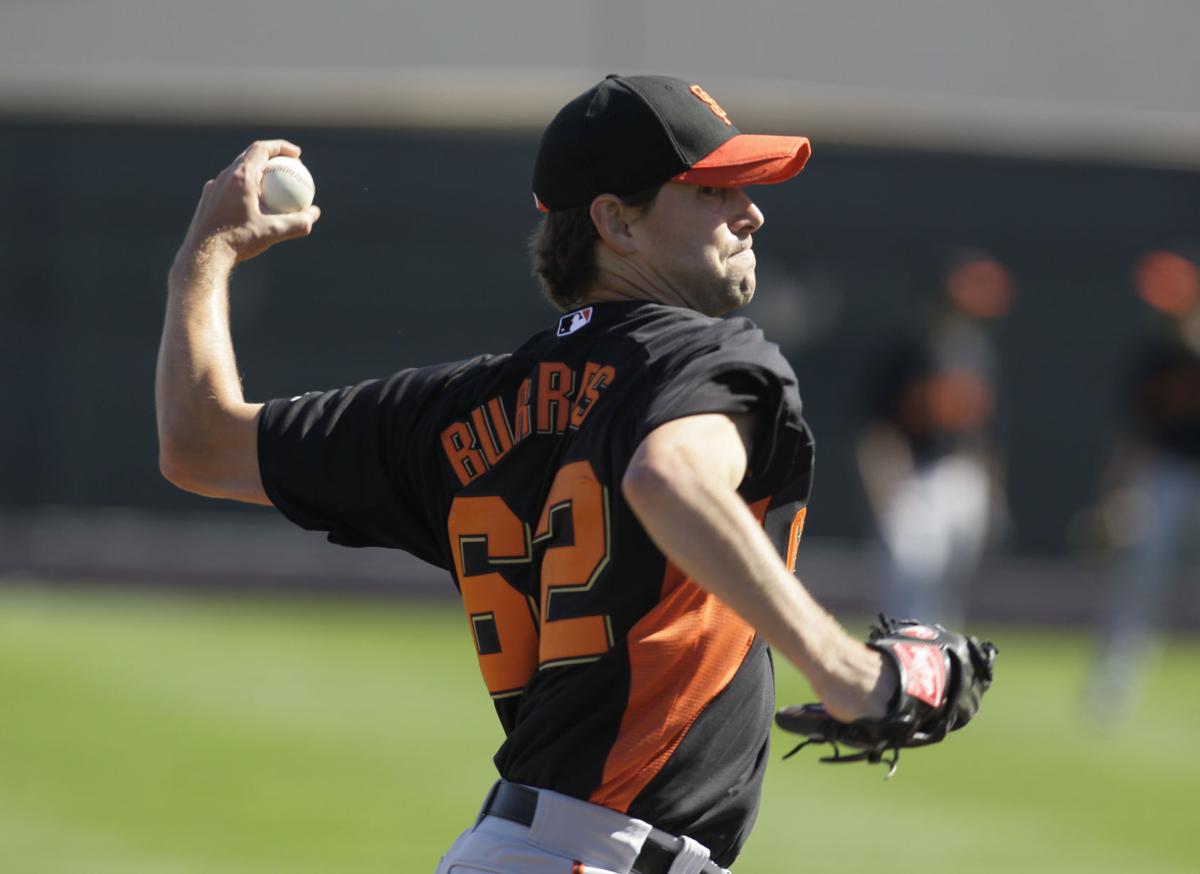 The Cowlitz Black Bears have brought in Brian Burres, a six-year veteran of Major League Baseball, to act as their next manager in the West Coast League.
The Black Bears have been in need of a new skipper since longtime manager Grady Tweit announced his friendly resignation last spring. Former Boise State University manager Gary VanTol was then hired to take over the top step of the dugout at David Story Field in the summertime. However, VanTol resigned the position in January after being hired by the Boise Hawks to manage in the professional independent ranks.
With a new season on the distant horizon the Black Bears set out to land a manager as quickly as possible. Last week they inked their man. On Tuesday, they announced his name.
Burres, a native of Gresham, Oregon, is not unfamiliar with David Story Field. That's because he spent time in the visitors' dugout during his time as a player at Mt. Hood Community College at the turn of the last millennium. After winning a title with the Saints, Burres was drafted by the San Francisco Giants. A left handed pitcher, he made his MLB debut in 2006 with the Baltimore Orioles. In 2009 he pitched for the Toronto Blue Jays before spending 2010-11 with the Pittsburgh Pirates. When the rosin dust settled on his professional pitching career, Burres had logged more than 1,500 innings, with more than 350 of those innings coming at the MLB level.
"As an organization, we always put the experience our Black Bears players will have at the top of our priority list when deciding who will lead these young men during the season," said Black Bears general manager, Gus Farah, in a press release. "Brian Burres brings with him such a diverse range of experience, having worked his way from Junior College baseball, through every level of the minor leagues, to overseas in Taiwan, Mexico, and Venezuela as well as the mountain top of the Major Leagues, where he not only competed, but found great success.
"Our players can use him as a tremendous resource to develop and learn the game on this stop of their baseball careers, which makes us excited and proud to add Brian to our team."
Since retiring from professional baseball, Burres has spent time as pitching coach at Mt. Hood Community College and with the Gresham GreyWolves. The Black Bears will be his first head coaching experience.
"I am grateful to have this opportunity with the Black Bears, to get back into the game I love and to be around the players that are forming the future of America's pastime," Burres added in the club press release. "I am especially excited to share in some of the knowledge and nuance of the game that I was fortunate to learn while in Major League Baseball. Can't wait to get to Longview and get to work!"