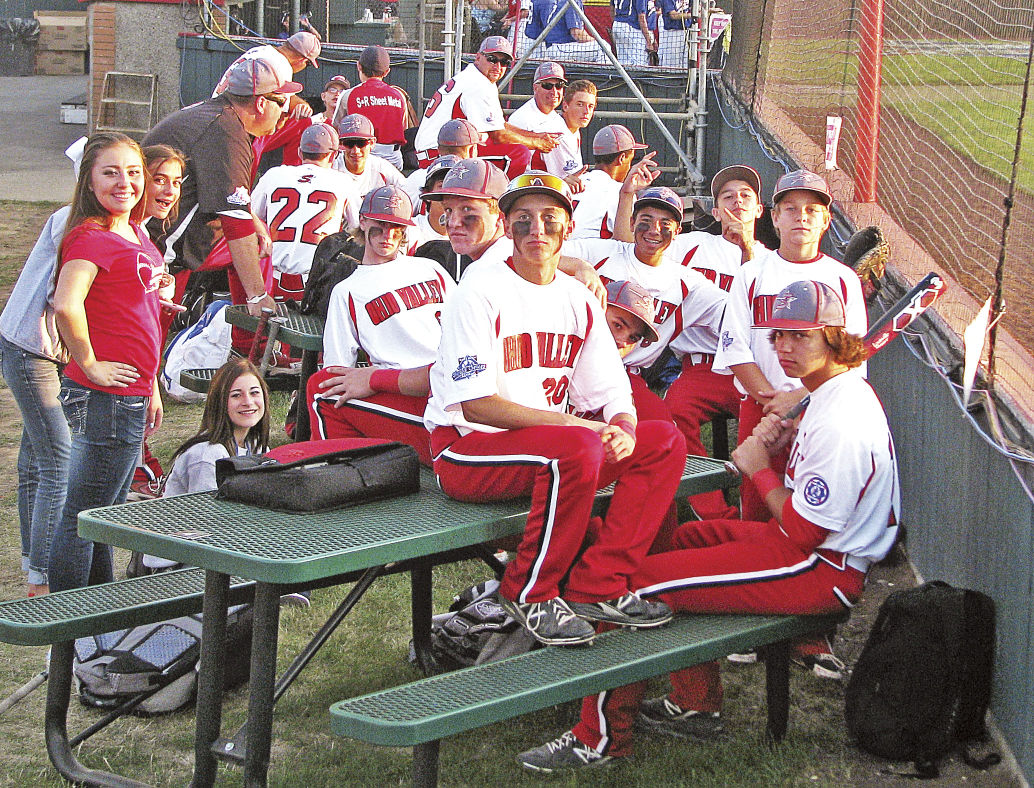 A shot at a World Series and a week at a house on a lake — for 14 kids from Indiana, this week has had all the makings of the best summer vacation of all time.
The team from Schererville, Ind., will spend the rest of the 13-15-year-old Babe Ruth tournament — whether it advances out of the early rounds ending today or not — at a house on Mayfield Lake in Mossyrock, thanks to a friend in Kitsap County.
Bainbridge Island's Ian Ritchie is taking his role as a visiting team sponsor a step further for the ballplayers he first hosted at his home in 2012. His family has essentially adopted the team — this time intentionally.
"A couple of years ago when (the Schererville team) came to Kitsap County, a friend of mine involved with Babe Ruth called me a couple days before to take three or four kids (last-minute), which turned to five, then another host fell through and it turned to nine," he said.
Ritchie promised the Indiana upstarts who so quickly won him over that he'd help them out however he could if they ever made it back to a World Series in Washington.
Since that Kitsap County World Series, he and the team have stayed in touch using both social media and by playing against them in a fantasy football league.
Fantasy sports are Ritchie's specialty, as he's the founder of a company called Full Time Fantasy Sports.
"It's been great getting to know them, I feel very lucky," Ritchie said of the teenage ballplayers.
Schererville barely missed qualifying for last year's World Series. Ritchie shared the players' pain.
"It made them really upset but more hungry for it this year," he said. "I was the first guy they texted: 'We're coming up!' "
In the first days of the this year's tournament, Ritchie, 43, put the team up at the Great Wolf Lodge and helped drive the boys to the games and back, which he and his wife Torie will continue to do if needed.
"It's incredible, we're so grateful," Schererville head coach Dan Bosold said.
The team's coaches and parents, for the most part, are staying at the Red Lion Inn in Kelso with most of the other visiting teams' families, and they also help chaperone and shuttle the kids.
Schererville is off today after playing all four of its first-round games without a day off. Ritchie said there's plenty to do at the lake to relax, and he's encouraged the parents to check out the coast while they can.
He noticed, though, that the kids aren't here just to play around.
"They're more focused," he said. "Like, 'Look, we're here and this is fun, but it's also a business trip.' "
Ritchie's sons, Dallas, 8, and JR, 11, are treated like little brothers by the Schererville players. He said having them absorb the sportsmanship and teamwork Schereville brings to the field is one of many lasting effects of partnering with the team.
"I hear from people, 'I housed these kids so many years ago and I just went to one of their weddings,'" Ritchie said. "I hope I still have that relationship with these kids 10 (or) 15 years from now."
Brooks Johnson covers Longview city government, Cowlitz PUD and Lower Columbia College for The Daily News. Reach him at 360-577-7828 or bjohnson@tdn.com.