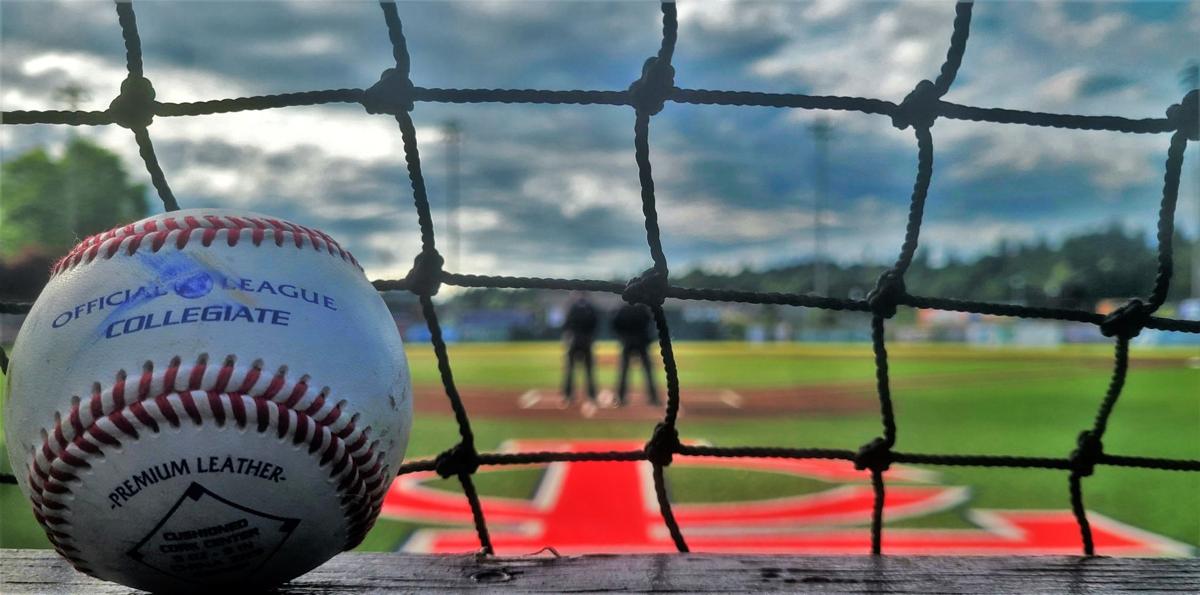 PORT ANGELES — The Black Bears needed just four innings to hit 10 runs for just the second time this summer, then kept going, pouring it on to beat Port Angeles 17-4 on Friday.
Ten Cowlitz batters combined to pound out 17 hits, led by the bottom of the order.
In the No. 8 slot of the lineup, Torreahno Sweet went 3-for-5 with a walk, a double, three runs scored, and three more driven in.
Right behind him, Matthew Schwarz had an even better night, finishing 3-for-4 with five RBIs and his first home run of the season.
Sean Mulcare went 2-for-4 and scored four runs, and Brock Bozett had three hits, including a double.
Every Black Bear in the order came to the plate in a four-run second inning, punctuated by a 2-RBI double by Sweet and a Rikuu Nishida RBI single.
In the third, Port Angeles helped Cowlitz do one run better, with two hit batters and a single loading the bases, and then three straight walks bringing three runs in.
Rikuu Nishida broke the trend of bases-loaded walks by scoring on a wild pitch, before Schwarz made it a five-spot with an RBI single.
Schwarz continued to take the game over in the later innings, bringing two runs in on a double to power a four-run sixth inning, the smashing a two-run home run in a three-spot in the eighth.
On the pitching side of things, Kelly Austin went six innings and finished with a season-high 11 strikeouts.
Leading by 11 runs when Austin was done, skipper Brian Burres was able to give a couple of relievers work.
Lefty sidewinder Liam Hatakenaka came in for his second outing of the season and pitched a full inning, facing righties as well as lefties this time.
He gave the ball to Toma Murase, who had his longest appearance as a Black Bear, allowing one unearned run, but not giving up any walks and striking out three in two innings.
Cowlitz was set to go for the series victory Saturday, before wrapping up on the Peninsula on Sunday.