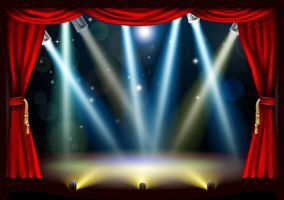 Cowlitz County Farmers' Market: 9 a.m.-2 p.m. Saturdays through October 30, and 9 a.m.-2 p.m. Tuesdays through Sept. 14, across the street from the Cowlitz County Event (Expo) Center 1900 Seventh Ave., Longview. Attendees are asked to park in designated area and keep pets on a leash.
28th Annual Tour de Blast: June 19. Longview Noon Rotary Club's annual Tour de Blast ride at Mount St. Helens returns to an in-person event. The 82-mile ride from Toutle Lake High School to the Johnston Ridge Observatory on Mount St. Helens and back to the highs school has a total elevation gain of more than 6,000 feet. Three ride distances available: A 39 mile ride, a 54-mile ride and the 82-mile ride. Three rest stops offered along the way where snacks, water and electrolyte drinks will be offered. A Support and Gear wagon also available. At the end of the ride, a hot meal will be available. Camping also available. For details on the rides and to register, visit http://tourdeblast.com.
Farm to Fiber Festival: Sept. 9-12, Wahkiakum County Fairgrounds, 16 Fairground Road, Skamokawa. Annual event designed to bring fiber enthusiasts, youngsters and fiber animal breeders together for education, demonstrations, sales and competitions. People interested in helping coordinate the event or participating as volunteers, educators, committee members or demonstrators are asked to send an email to Lori Cagle at lrcagle@gmail.com or Sue Zabel at the Jabbereshack in Cathlamet at TheJabberShack@gmail.com; or call 360-6065 or 360-703-7291.
Fifth Annual Squatch Fest: 4-9 p.m. July 30 and 10 a.m.-8 p.m., July 31, Cowlitz County Convention Center, 1900 Seventh Ave., Longview. Speakers, vendors, a kids cave, a brew mountain, cornhole games and more are planned. For details, visit the Squatch Fest Facebook page at https://www.facebook.com/squatchfestklcc/. For tickets, visit the Kelso-Longview Chamber of Commerce website at https://bit.ly/3uk6f54.
10th Annual Squirrel Fest: set to return Aug. 21 at R.A. Long Park in the Longview Civic Circle, 1445 17th Ave., Longview. Features food, handmade crafts and squirrel decor, performances by local entertainers, kids' activities, a morning parade and a Happy Kids on the Run event. New in 2021 will be Sandy Squirrel's Tree House where professional photos can be taken, printed and purchased on site. To get involved, visit https://lvsquirrelfest.com/contact/. To join the event email list, visit https://bit.ly/3pHEnEw.
Southwest Washington Fair: tentatively scheduled for Aug. 17-22, Southwest Washington Fairgrounds, 1909 S Gold St, Centralia, Wash. For schedule, visit: southwestwashingtonfair.net.
Scooter's Bar and Grill: 6-9 p.m. Sundays, music. 1107 N. Pacific Ave., Kelso. 425-2223. Search for Scooter's Bar and Grill on Facebook.
The St. Helens, Ore., concert series takes place in the park next to the city's historic courthouse. Music runs from 6 to 8:30 p.m. Thursdays. Search for 13 Nights on the River on Facebook, discovercolumbiacounty.com.
June 17: Funktown PDX, funky fun.
June 24: Catherine Loyer and the Strawberry Roan Band, country hits and more.
July 1: Gabriel Cox, rock and blues.
July 8: Gary Bennett and The Coattail Riders.
July 15: Black Swan, classic jazz.
July 22: The Stingrays, classic rock and roll.
July 29: Sweetwater Band, country hits.
Aug. 5: The Horn Dawgs, classic rock.
Aug. 13: Patrick Lamb Release Party.
Aug. 19: Hit Machine, dance.
Aug. 26: Curtis Salgado, blues.
"Shadowlands": September 2021, Love Street Playhouse, 126 Loves Ave., Woodland. William Nicholson's true story of Narnia writer C.S. Lewis' life-changing relationship with New York poet Joy Davidman. Lou Pallotta stars as C.S. Lewis and Melinda Pallotta stars as Joy Davidman. Directed by David Bareford. Advance tickets go on sale for $22 per person in May.
Appelo Archives Center: Historic exhibitions of the Naselle-Grays River area. Hours 10 a.m. to 4 p.m. Tuesdays-Fridays, 10 a.m.-2 p.m. Saturdays or by appointment. 1056 State Route 4, Naselle. 360-484-7103; appeloarchives.org
Broadway Gallery: June guest artists are gallery member Janet MacGregor, painting; and guest artist Mike Morgan, mixed media sculpture. Artists works are on display all month along with 40 local cooperative gallery members. The gallery extends a call to artists for new memberships. The gallery also extends a call to artists for the "A Place for Hope," two-dimensional and three-dimensional entries. Deadline for entries is 4 p.m. July 28. Check the gallery's website for details. Artisan cards, masks, jewelry, books by local authors, pottery, sculpture, glass, metal, photography, wearable art and more available. Shop the fourth Local Saturday of each month to receive a free gift. Regular hours: 11 a.m-4 p.m. Tuesdays-Saturdays. 1418 Commerce Ave., Longview. 577-0544. http://the-broadway-gallery.com, www.facebook.com/TheBroadwayGallery.
Cowlitz County Historical Museum: Hours: 10 a.m.-4 p.m. Tuesdays-Saturdays. Donations accepted. 405 Allen St., Kelso. 577-3119. www.co.cowlitz.wa.us/museum.
Koth Memorial Gallery: Hours: 10 a.m.-8 p.m. Mondays-Wednesdays, 10 a.m.-5 p.m. Thursdays-Saturdays, closed Sundays. Longview Public Library, 1600 Louisiana St., Longview. Daniel: 360-442-5307.
Lelooska Foundation and Cultural Center: 11 a.m.-3 p.m. Thursdays, museum and gathering hall open. To register for an in-person visit, go online to lelooska.org/visit-reservation/. Timed reservations are required to be compliant with COVID-19 regulations. No more than 40 people allowed in the museum at one time and no more than 10 people allowed in the gathering hall at one time. Because of several high risk individuals in the community, masks and social distancing are required, according to the foundation website. People interested in receiving access to the virtual school field trips, can register at lelooska.org/virtual-visit-registration.
Lower Columbia College Forsberg Art Gallery: Hours: noon-6 p.m. Mondays, 10 a.m.-4 p.m. Tuesdays and Wednesdays. In Rose Center for the Arts art gallery at the college, 1900 Maple St., Longview. 360-442-2510; www.lowercolumbia.edu/gallery.
McThreads Art Works: Regular hours: 11 a.m.-4 p.m. Wednesdays-Saturdays. 1233 Commerce Ave., Longview. 360-261-2373. www.mcthreadswearableart.com.
Rainier Oregon Historical Museum: Hours: noon-4 p.m. Saturdays (except holidays), third floor of City Hall, 106 W. B St., Rainier. Old photos or items people would like to share or donate to the museum are welcome. Old photos can be scanned and originals returned to owners. 503-556-4089, 360-751-7039, kay-lynn2@hotmail.com.
River Life Interpretive Center at Redmen Hall/Central School: Hours: 2-4 p.m. Saturdays and Sundays. Masks required and social distancing rules will be observed. 1394 State Route 4 (Ocean Beach Highway). 360-795-3007, leave a message; or fos1894@gmail.com.
Tsuga Gallery: Features more than 30 local artists' work, including paintings, photography, sculpture and jewelry. 70 Main St., Cathlamet. Hours: 11 a.m.-5 p.m. Thursdays through Saturdays.
Wahkiakum County Historical Society Museum: Extensive logging, fishing and cultural displays. 1923 locomotive outside. Hours: 1-4 p.m. Saturdays-Sundays starting June 26 and 27 through September, or by appointment. 65 River Street, Cathlamet. 360-849-4353.
The deadline for Spotlight is 5 p.m. Monday the week of publication. Forms are available in The Daily News' newsroom. Mail items to Entertainment Spotlight Calendar, The Daily News, P.O. Box 1666, Longview, WA 98632, or deliver in person. Email: frontdoor@tdn.com. Information will not be taken over the phone.