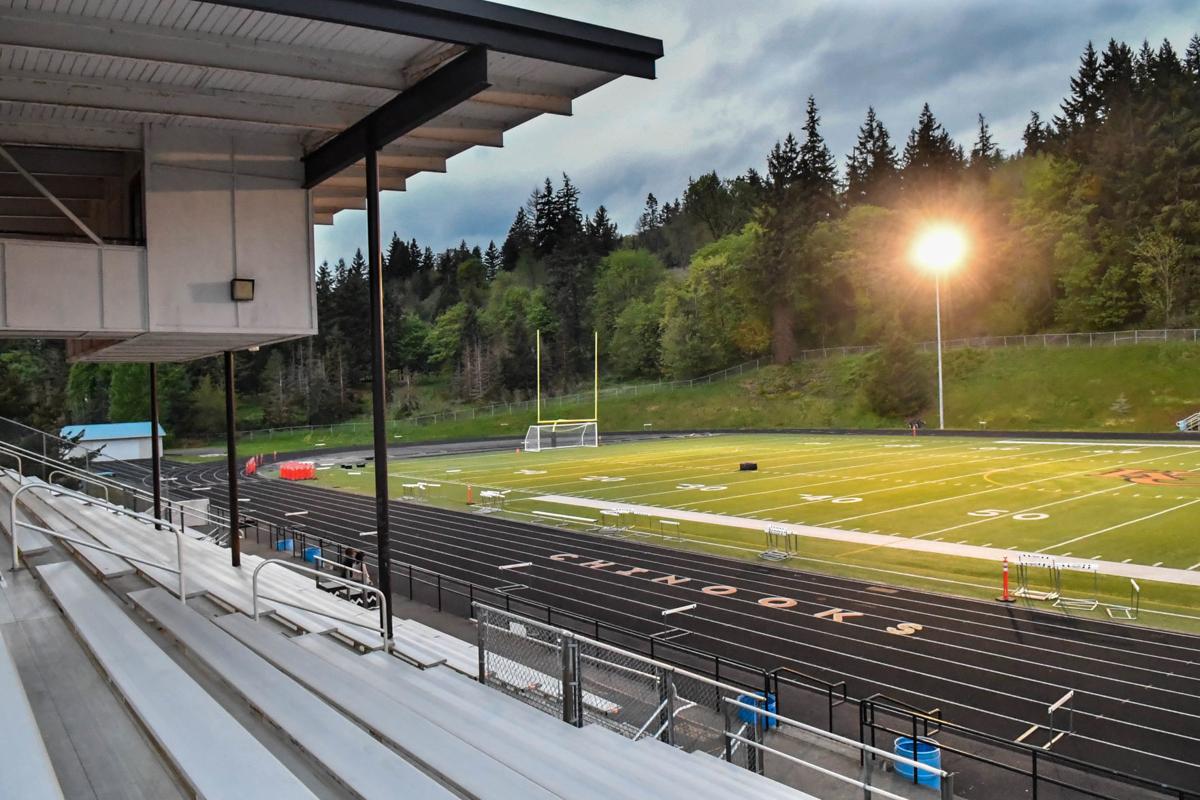 Nobody knows yet what fall sports will look like for area high schools, but this week we learned a little bit about what won't be happening.
In a press release the Washington Interscholastic Activities Association announced that its Executive Board decided on Tuesday to delay the prospective start of traditional fall sports until the first week of September. The decision means that even if conditions related to COVID-19 were to improve in time, prep football would not be allowed to begin until Sept. 5, at the earliest, with the rest of the fall sports docket beginning on Sept. 7.
"The Board will continue to work with staff, member schools and state agencies to monitor the impact of COVID-19," read Tuesday's statement from the WIAA. "The Board plans to make its next statement concerning the start of fall sports on July 22nd following its next scheduled meeting. In the interim, a committee of Board members, staff, and select WIAA stakeholders will work to create a fall schedule with the adjusted start dates."
The dog days of high school football practice were originally slated to start on Aug. 19, with the season kickoff marked on the calendar for Sept. 4.
WIAA rules state that football players must participate in a dozen practice days before they are game eligible. That means that, barring the possibility of Sunday practices, the first date that games could possibly be played on the gridiron this fall is Saturday, Sept. 19.
Other sports have a minimum standard of 10 practice days in order to compete. That means that those sports could, perhaps, begin games and matches as early as Sept. 18. Golf, on the other gloved hand, does not have a minimum practice requirement prior to competition.
Previously, the WIAA had stated that no decisions regarding fall sports would be announced until the second half of July. Of course, no course of action is guaranteed these days as the global coronavirus pandemic continues and circumstances continuously change. On Wednesday the WIAA sent out another press release in order to clarify the reason behind its decision the day prior.
"The action was taken in an attempt to relieve pressure on member schools as they prepare for the opening of schools to in-person and/or online learning," read the new WIAA statement.
Most school districts in the state are tentatively scheduled to begin classes in the first couple of days of September. The preemptive two week delay to fall sports is intended to allow schools the opportunity for a soft-opening that does not include the additional complexities of athletic extracurricular activities.
However, the actual start dates for high school and middle school sports will also be contingent upon the particular phase of reopening in each county. Currently there are 17 counties in Phase 3, including Lewis, Pacific, and Wahkiakum counties. Another 17 counties are in Phase 2, including Clark and Cowlitz counties, and five counties have yet to move out of modified Phase 1.
Those tallies won't change this week since last week Governor Jay Inslee put a fortnight moratorium on approvals for any county seeking to advance in the official phased reopening plan.
Could fall sports begin more or less as usual in September? Will the season become too truncated to begin at all? Might traditional fall sports be flip-flopped with spring sports since sports like baseball and track are considered less of a risk and draw smaller crowds than sports like football and volleyball?
One area athletic director who spoke on condition of anonymity earlier this week said that, "Nothing is off the table at this point."
The compounding burden of these uncertainties is not lost on the WIAA. Although it seems there is little the governing body can do to alleviate those complexities at this juncture.
"The Executive Board recognizes this recent action creates many questions, and it will work to provide answers on July 22nd," read the updated release. "In the interim, we suggest schools avoid any rescheduling of games in Arbiter until a decision is made on how the delayed start impacts the fall season."
The Daily News will continue to provide updates on prep sports at they become available.
Concerned about COVID-19?
Sign up now to get the most recent coronavirus headlines and other important local and national news sent to your email inbox daily.