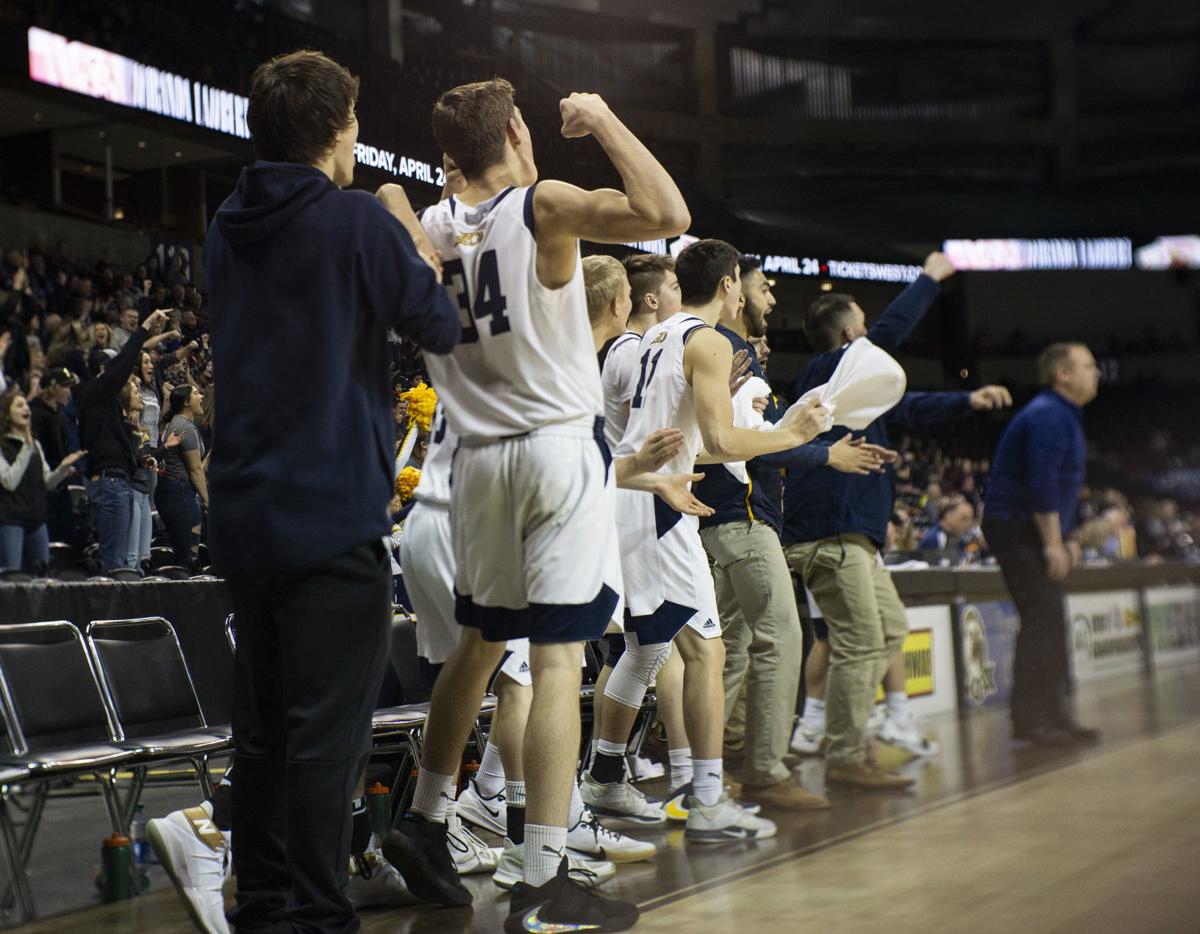 Next school year, if there is one, prep athletes and coaches from all sports will be faced with at least one major change. Last Friday the Washington Interscholastic Activities Association voted to implement seeding committees for all high school sports in an effort to draw up more balanced State tournament brackets.
A total of 18 amendments were passed by votes from the Representative Assembly. Those changes range from policy changes for middle school athletics, to new rules for prep football and boys basketball, and an increased game limit for high school volleyball, among others.
The change that's garnered the most attention thus far, though, is the switch to seeding committees for deciding State tournament matchups. That decision was first reported by ScorebookLive.com, who quoted WIAA sport activities information director, Casey Johnson, as saying, "It will be exactly like football...The plan is to still have RPI (rankings) displayed for every sport on our website as a rankings tool. But at the end of the day, the seeding committee will make the decisions."
While seeding committees will determine what first-round draws will look like for the various state tournaments, entry into the State tournaments will still be decided by league and district results. Prep football was used as a guinea pig over the last two years in order to test out the seeding committee process and reviews have been overwhelmingly positive.
The goal of the seeding committee is to avoid several types of first-round matchups that have proven problematic in the past. For instance, the seeding committees will seek to draw up tournament brackets that exclude first-round matchups for teams from the same league as well as early matchups between teams that are considered to be top title contenders. Head-to-head results from the season, as well as travel distances, will also be taken into account, particularly for Regional round contests.
With basketball, fastpitch, baseball, soccer, and volleyball all set to create their own seeding committees for each gender and classification, there are still several unknowns. For instance, while the committees will be made up of coaches, athletic directors, administrators, and media members, it is unclear at this time how many people will serve on each committee. Each league will be able to nominate two candidates for their particular committee but each league will be limited to just one representative. The deadline for league presidents to nominate their representatives is May 27. The WIAA has stated its intention to notify each league of their selections by June 15.
What is known at this juncture is that those committees, whatever their size and makeup, will convene immediately following the conclusion of district tournaments for each sport. Teams will be evaluated during those meetings based on win-loss record, the WIAA rating percentage index (RPI) system, MaxPreps rankings, coach and media polls, as well as individual testimony from committee members.
Last week the WIAA Representative Assembly, which is composed of 35 high school members and 18 middle school members, also voted to pass 17 other amendments. With a sixty percent majority required to pass a vote, five more proposals were voted down by the assembly.
Nearly all of the passed amendments will take effect in the fall of 2020. However, an amendment that will allow 2B schools to factor in free and reduced lunch numbers to their overall enrollment numbers will not be implemented until the next classification cycle for 2024-28. Currently, 4A-1A schools are allowed to factor in free and reduced lunches if they intend to drop down a classification. The current arrangement has drawn the ire of smaller schools as they have been forced to accommodate larger schools that drop down while they have not been offered any similar sort of outlet for relief.
Other changes include an adjustment to transfer rules for student-athletes at private schools. Now, any family move within a 50-mile radius will still require the student to maintain continuous enrollment at the private school. Additionally, any student transferring from one school to another will only maintain their eligibility if the move is made during the allotted "transfer window."
Boys basketball will see another change in pace next year thanks to the implementation of a 30-second shot clock. That move brings the boys game in line with girls hoops, which has used a 30-second shot clock since 1974. Since 2009 boys basketball in Washington has used a 35-second shot clock.
Football saw a couple of changes hit the books last week as well. Beginning this fall teams will now be limited to one practice with contact during preseason two-a-day practice sessions. Additionally, 1B schools will now be allowed to play 6-man football with a limit of 16 players suited up for each contest. Previously, 1B football was limited to 8-man rules.
Wrestling also saw a couple of changes come down. Beginning next season wrestlers will be allowed to compete in up to six matches per day (up from five). What's more, the WIAA voted to remove a requirement that wrestlers compete in at least four competitions before participating in qualifying events.
Starting in the fall high school volleyball teams will be able to add two more games to their schedule than in previous years. That change brings the regular season contest limit up to 18 matches.
Some of the failed amendments include a proposal to extend the regular season for high school basketball to 24 games, and a proposal to allow 1B and 2B high schools to utilize eighth graders from non-member schools for varsity competition. In the most narrow defeat of the day, a proposal to allow 1A schools to bring up 8th graders for varsity contests was voted down 28-23.
Be the first to know
Get local news delivered to your inbox!