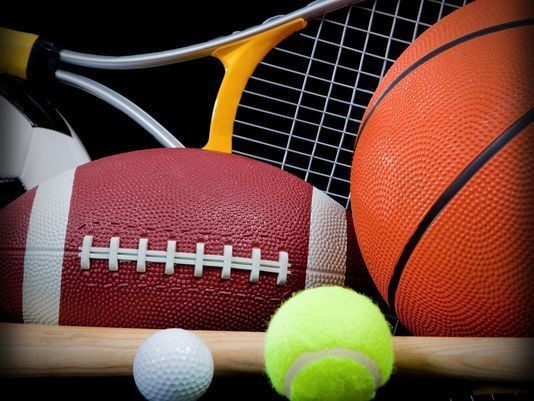 The Mules overpowered the Chinooks 73-57 Wednesday. While Kalama won the tip-off, Wahkiakum quickly took the lead, scoring 24 points in the first quarter.
Logan LaBerge nabbed the first basket of the night with a 3-pointer. Jake Leitz came in next with two.
Jack Doerty made two free throws and finally added Kalama to the board.
By half time, the Mules led 41-23. Kalama came back ready to keep pace but couldn't quiet catch the Mules.
Wahkiakum kept sinking 3's and closed out the third quarter 57-41. The Chinooks got a small reprieve in the fourth and tied for points that quarter with the Mules, but it wasn't enough.
The Mules were still ahead by 16 overall and took home the conference game win.
Wahkiakum takes on Winlock Friday at 7 p.m.
Kalama sees Rainier, Wash. Friday at 7 p.m.
Wahkiakum 24 17 16 16 — 73
PREPS BOYS BASKETBALLToledo 48, Morton-White Pass 46: The Indians grabbed a close win Wednesday against MWP. The Indians (5-9) play again at home against Mossyrock at 7 p.m. Friday.
Toutle Lake 57, Rainier, Wash. 33: The Ducks continued the winning streak by adding their sixth win in a row this season. Toutle Lake (11-2) take on Onalaska at home at 7 p.m. Friday.
PREPS GIRLS BASKETBALLWahkiakum 56, Elma 45: The Mules continue trekking along in their 9-3 season with another win. Elma fell 56-47 against the Mules, who have won the last four games.
Wahkiakum hosts Toutle Lake at 7 p.m. Thursday.
Wahkiakum 22 0 22 12 — 56
PREPS BOYS WRESTLING Ridgefield 52, Woodland 16
145: Wyatt Holbrook (RIDGM) over William Penny (WDLDM) (Dec 6-5)
152: Clay Madsen (RIDGM) over Chance Cavaness (WDLDM) (Fall 2:56)
160: Dylan Workman (RIDGM) over Malcolm Karchesky (WDLDM) (Dec 11-9)
170: Cyle Workman (RIDGM) over Cameron Hill (WDLDM) (MD 18-8)
182: Logan Smith (WDLDM) over Jonah Bernatz (RIDGM) (Fall 1:18)
195: Connor Bledsoe (RIDGM) over (WDLDM) (For.)
220: Cameron Allen (RIDGM) over (WDLDM) (For.)
285: Matthew Kinswa (RIDGM) over (WDLDM) (For.)
106: Justin Wilkins (RIDGM) over Mason Rikard (WDLDM) (SV-1 13-8)
113: Tucker Alexander (RIDGM) over Mateo Gutridge (WDLDM) (SV-1 7-5)
120: Judeah Sanders (WDLDM) over Connor Post (RIDGM) (Fall 3:06)
126: Josiah Sanders (WDLDM) over Joseph Blick (RIDGM) (MD 13-3)
132: Drevon Cooper (RIDGM) over (WDLDM) (For.)
138: Trenten McMurtry (RIDGM) over Wyley McReynolds (WDLDM) (Fall 1:25)
Camas 118, Mark Morris 52
New District Qualifying Times were posted by:
D.J. Petrivic 12 200 Ind Med 2:37.70
D.J. Petrovic 12 500 Free 6:27.47
Hunter Worel 11 100 Breaststroke 1:14.35
Joshua Butler 10 200 Ind Med 2:33.13
Next meet for both Monarchs and Lumberjacks will be the Kelso Invite this Saturday at Gaither Pool at the Kelso High campus.
Ridgefield slipped past Mark Morris 1667-1652 in their match Wednesday night in Vancouver. Hailee Reynolds had the team high for the Monarchs with a two match total of 353 (179, 174).
Magan McDonald came in with a 284 total (136, 148). Jordyn Lambert rolled a 261 (117, 144).
Mahalia Perkins came in with a 248 (129, 119) and Emilee Rahier followed with a 223 (94, 129).
Be the first to know
Get local news delivered to your inbox!