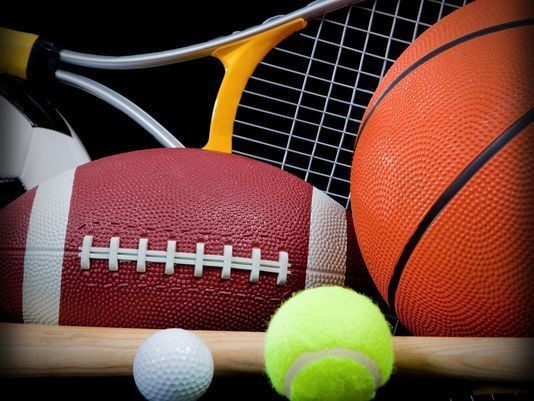 In a Tuesday night shutout game, Mark Morris downed Woodland 4-0. Katie Troy, assisted by Mary Vandenberg, brought in the first goal of the night.
Troy brought the ball across the field for the Monarchs again for a second goal assisted by Macie Balkan.
Balkan also assisted in the third Monarchs goal made by Amy Broderius.
While the Beavers had a strong defense, the Monarchs found holes to slip through to keep the ball on the Beaver's side.
Emma Johnson and Ella Hedlund stood out on the field for Mark Morris's defense.
Balkan powered through the Beavers to grab the fourth and final goal of the game with an assist from Raeanna Allen.
Castle Rock 2, Stevenson 1: The Rockets started Trico League play with a 2-1 win over the Bulldogs on Tuesday.
Siena Flint scored both the Rockets goals. Electra Duus, Lori Ogden and Jenna Lee were standouts.
Castle Rock (6-1-0, 1-0-0) visits Seton Catholic on Thursday at 5 p.m.
Kelso 5, Hudson's Bay 0: The Lassies played a shut out 5-0 game against the Eagles Tuesday.
Mati Ohlson grabbed a goal in the ninth minute and another at 25 minutes assited by Brianna McWain.
McWain also scored scored twice. The first one assisted by Melanie Martinez and the second assisted by Skylar Ross.
Martinez made the final goal at 35 minutes assisted by Katie Sutherby.
Kelso Keeper Tara Liebe made seven saves.
Kelso (4-3-1) hosts Evergreen at 7:30 p.m. Thursday.
Mark Morris 4, Woodland 0: the Monarchs racked up a handful of goals in a win over the Beavers on Tuesday.
Kaley Wiest had 16 saves in goal for the Beavers.
Mark Morris (5-2-0, 1-2-0) hosts Columbia River on Thursday at 4:30 p.m. Woodland (4-3-0, 0-3-0) plays host to Washougal on Thursday at 7 p.m.
Hockinson 9, R.A. Long 0: The Hawks scored a blowout win over the Lumberjills in Longview on Tuesday.
No further details were available.
R.A. Long (1-6-0, 1-3-0) hosts Ridgefield on Thursday at 6 p.m.
R.A. Long 169, Mark Morris 185: Jay Nickerson shot a 38 as the Jacks beat the Monarchs in a Civil War golf matchup.
Hewson Ngyuen was next for RAL with a 41, Noah Gilchrist carded a 42 and Wayne Keegan shot a 48.
Kaden Breien had a 31 for MM, Deacon Dietz shot a 42, Ryan O'Farrell had a 49 and Paxton Nippert carded a 53.
R.A. Long (5-3) hosts Woodland on Thursday at 3:30 p.m. Mark Morris (1-5) hosts Columbia River on Thursday at 3:30 p.m. Both matches are at Mint Valley.
Woodland 153, Ridgefield 157: Dane Huddleston shot an even 35, helping the Beavers down the defending state champ Spudders on Tuesday at Lewis River.
Gaige Pilot and Donovan Hix both shot 39s for the Beavers and Logan Autrey carded a 40.
Woodland (6-1) visits R.A. Long on Thursday at 3:30 p.m.
Kalama 240, Hoqiuam 248: Matt Boller shot a 42 as Kalama held off Hoquiam on Tuesday.
Todd Cabor and Joey Reed both shot 48s.
Kalama visits Elma on Thursday at 3:30 p.m.
Prairie 4, Mark Morris 3: The Monarchs traveled to Prairie High School to match up with the Falcons Tuesday.
Ben Haukaas and Gabe Slind were top players in the doubles going 6-0, 6-0.
Ramzi Prewitt had a 7-2 tie breaker and went 6-1 in the second set.
The Monarchs take on Skyview at 3:30 p.m. at home Thursday.
Woodland 3, Mark Morris 0: The Beavers swept the Monarchs 25-15, 25-18, 27-25 on Tuesday in Woodland.
Nicole Guthrie led Woodland with 36 assists, 11 digs, two blocks and two aces.
Emma Swett had 16 kills, nine digs and three blocks. Lucy George added nine kills.
Kennedy Huesties and Kylie Storie both had six kills with Storie added three blocks. Liz Hurn had 20 digs defensively and Leanna Russell had 12 digs.
Clarissa Escudero led Mark Morris with nine kills, and Grace Huhta and Ellie Weber both had six.
Madi Noel led defensively with 16 digs and Huhta added 15. Jillian Salais helped with 23 assists and Mariah Bost and Emma Fisher were both standouts in serve receive.
Woodland (4-2, 2-2) hosts Washougal on Thursday at 7 p.m.
Hockinson 3, R.A. Long 2: The Hawks rallied from down 2-1 to beat the Lumberjills 25-17, 15-25, 14-25, 25-18, 17-15 on Tuesday.
Miranda Bergquist had 25 assists. Kamryn Holmdahl and Y Ta both had 10 kills.
Danni Hopper had four blocks and Mari Galvan had six digs.
R.A. Long (2-4, 0-3) hosts Ridgefield on Thursday at 7 p.m.
Wahkiakum 3, Morton-White Pass 0: The Mules topped the Timberwolves 25-13, 26-24, 25-16 to start Central 2B play.
Janzi Merz had eight kills and Asia Tacorri had five kills in the win over a "scrappy" MWP.
Solana Stenly, Shantelle Shervey,k Amaya Jones, Jordyn Watson and Tacorri were all solid in serve receive. Aubrie Montgomery was solid in service.
Wahkiakum (2-2, 1-0) visits Toutle Lake on Thursday at 7 p.m.
Toledo 3, Winlock 1: The Indians held off the Cardinals in both teams' Central 2B opener on Tuesday.
Rylie Pliler had nine kills and nine aces for the Cardinals in the loss. Emma Cline-Maier added eight kills with Stacie Spahr right behind her with seven.
Brynn Williams had six aces and nine digs.
Toledo (5-0, 1-0) visits Napavine on Thursday at 7 p.m. Winlock (2-5, 0-1) visits Onalaska on Thursday at 7 p.m.
Ilwaco 3, Pe Ell 0: The Fishermen swept the Trojans at home on Tuesday 25-15, 25-19, 25-19.
Sophia Marsh led the way offensively with five kills and Alyssa Marsh added four winners with 100 percent serving and three aces.
Abby Knopski changed positions, moving to the middle for Ilwaco, and had a kill, a block and an ace.
Gabby Bell had 100 percent passing off the bench and Tiana Ramsey was 92 percent in serve receive. Both Bell and Ramsey are swing players.
Ilwaco (2-2) starts league play on Thursday at Chief Leschi at 7 p.m.
Three Rivers Christian 3, Columbia Adventist 0: The Eagles crushed the Kodiaks 25-8, 25-5, 25-17 on Tuesday in their league opener.
Zowie Carmody had 12 kills to lead offensively. Pervie Reed had five aces and 18 digs and Mabrie Richards had six kills and 12 digs.
Lily Richards had 22 assists and three aces.
Three Rivers (6-1, 1-0) visits Firm Foundation on Thursday at 6 p.m.
Castle Rock 3, Stevenson 0: The Rockets swept aside the Bulldogs for its first league win of the season on Tuesday.
No further details were available.
Castle Rock (5-1, 1-0) hosts Seton Catholic on Thursday at 7 p.m.
Warrenton 3, Rainier 0: The Warriors swept the Columbians 25-17, 25-15, 25-7 on Tuesday.
No further details were available.
Rainier (0-9) visits Clatskanie on Thursday at 6 p.m.
R.A. Long 12, Hudson's Bay 5: Savannah Fesler went 4-for-4 with two RBI as the Lumberjills rolled past the Eagles for its 10th win of the year in 10 tries.
Tammy Smith added three hits and three RBI, and Mayah Bodily and Hope Childers drove in two runs apiece.
Fesler also pitched 5 1/3 innings of solid ball and Gracie Byrns and Bodily were good defensively.
R.A. Long (10-0, 4-0) visit Heritage on Wednesday at 4:30 p.m.
Union 8, Mark Morris 0: The Titans scored five sixth-inning runs to break open a 1-0 game to down the Monarchs on Tuesday.
Mark Morris had just four hits on the day with two coming by Haleigh Smith. Esmy Rodriguez and Mackynzee Powell had the other two.
Mark Morris (8-4, 2-3) visits Paririe for a doubleheader on Wednesday at 4:30 p.m.
Tumwater 103, Mark Morris 80
New District Qualifying times:
Rylee Berry MM 200 IM 2:48.61
Rylee Berry MM 500 Free 7:04.75
Cara Kittelson MM 50 Free 30.66
Cara Kittelson MM 100 Fly 1:22.17
Dahlia Prince MM 500 Free 7:14.66
Kylie Hueth RAL 100 Free 1:09.48
Mikey Mace RAL 200 Free 2:29.14
Mikey Mace RAL 100 Fly 1:18.65
The next meet for both schools will be with Vancouver Schools, Wednesday at LaCamas Aquatic Center in Camas.
Be the first to know
Get local news delivered to your inbox!