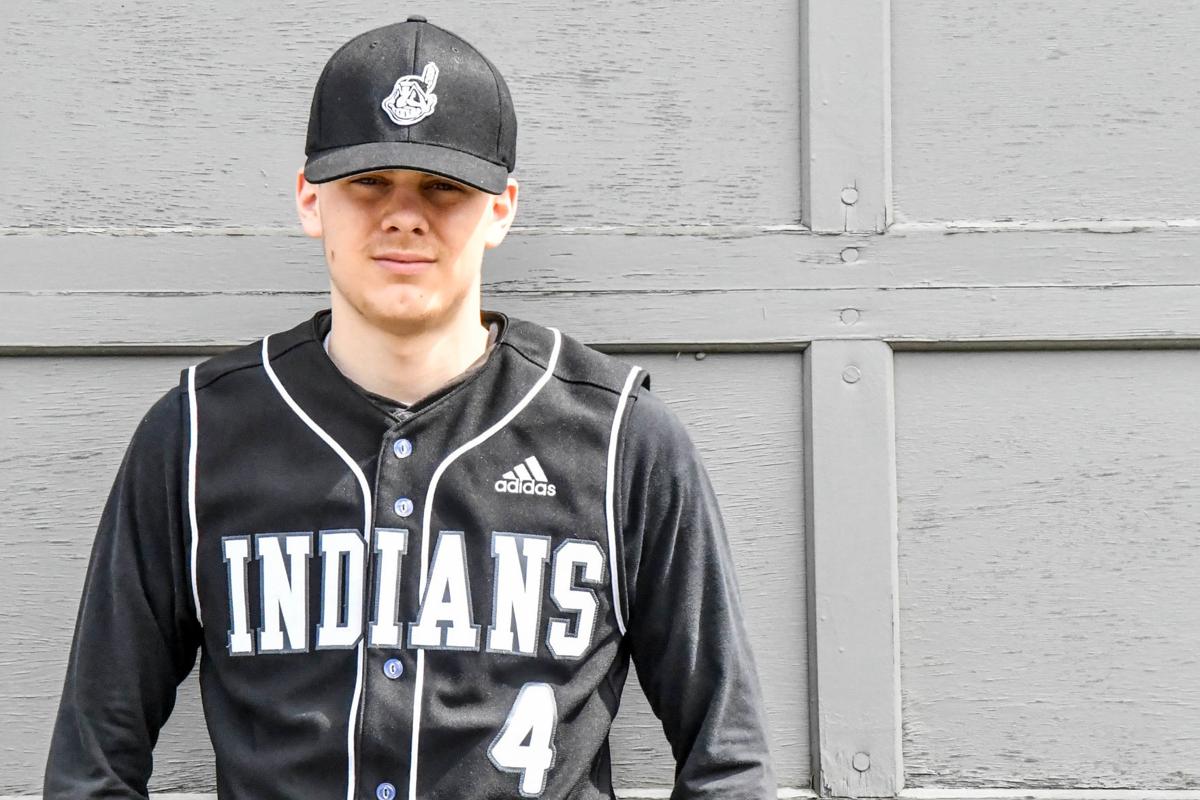 Coach: Bill Waag (1st year)
2019 Record: 4-15 (1-12 C2BL
)
Total Athletes: 30
Seniors: 2
The first two weeks of any season can feel like a whirlwind. There's new names to learn. Physicals to check. Paperwork to file. And, once all the i's are dotted and the t's are crossed, there's even supposed to be some throwing, and catching, and hitting mixed in.
As the Toledo baseball team learned this year, the difficulty of that To-Do list compounds exponentially when you throw in a new head coach. But that doesn't mean that the boys from Cheese Town were feeling down about their chances this year.
With 30 ballplayers in camp, Bill Waag might have been looking forward to the 2020 high school baseball season as much as his players.
"Me being in year one it just makes it that much harder because we were ready to go," Waag said in reference to the COVID-19 related cancellation of all spring sports.
Waag noted that as soon as he was hired in January he started opening up the batting cage and right away he had between 15 and 20 players showing up to hit. It didn't take him long to realize he was going to have some promising pieces to work with.
"That was a really good sign that kids were anxious to get going," Waag said.
This year Toledo was relying on the senior leadership of just two players – Cody Sadler and Caleb Pyles. Sadler was looking to keep a starting spot he'd gotten used to last season and looked most likely to wind up in the outfield. Pyles was returning to the diamond after a hiatus and was poised to man the hot corner at third base.
"Both of those kids are big strong kids who could definitely help us. I feel really bad for them that they weren't able to show that his year," Waag noted. "Those kinds of kids, I really appreciate that they are willing to go the extra mile without even being asked."
With six eighth graders in the mix and a talented junior class, Waag was looking forward to priming the team for success in the years to come. He said the players all bought in from day one and seemed eager to find out how much they could improve.
"The work ethic was great. We got a lot accomplished in practice," Waag said. "We'd had about three scrimmages in that week before the first game was supposed to start. Our pitchers were throwing strikes. They were a little bit ahead of the hitters, but that's to be expected."
Juniors like Jesse Towns (INF/P), Rowdy Kirkendoll (1B), Kaden Sellards (SS/P), Ryan Bloomstrom (INF/P), Hunter Holmes (UT/P), Brannon Guyer (P/1B), and Justin Filla (UT) were all set to make their mark on the Central 2B League this year.
Waag added that he expected the lineup to be full of contact hitters who would then use their prowess on the base paths to generate offense. With 15 pitchers vying for spots in the rotation and a formidable defense Toledo's new coach didn't expect his team would need a full buffet of runs to win day in and day out.
"What I noticed right away is that we had a lot of versatility with the kids who could play a lot of different positions," Waag said. "We had guys working in the infield who looked like they could make routine plays, and that's huge."
Coming off a season where the team won just a single league game the overall expectations may have been tempered somewhat this season but everyone in black and red believed that good things were right around the bend.
"I think it would have been a growing year. Just by looking at the kids' willingness to work and to listen is huge. To have that loss for us, and for all the teams, is something that you'll never get back," Waag said. "Just the frustration, not just for our seniors, but for all the seniors around the state. I just feel bad for them."
Still, the boys from Toledo haven't given up all hope on salvaging some sort of season just yet. Waag says he's planning on putting together an independent summer team to barnstorm the area if, and when, approval is granted by the powers that be.
"Hopefully we'll be able to eke out some games in the summer so the kids don't go two years in a row without playing," Waag explained. "I feel that when we come back we're going to be okay and hopefully we'll have a little bit better perspective about how it can all be taken away in an instant."
Be the first to know
Get local news delivered to your inbox!