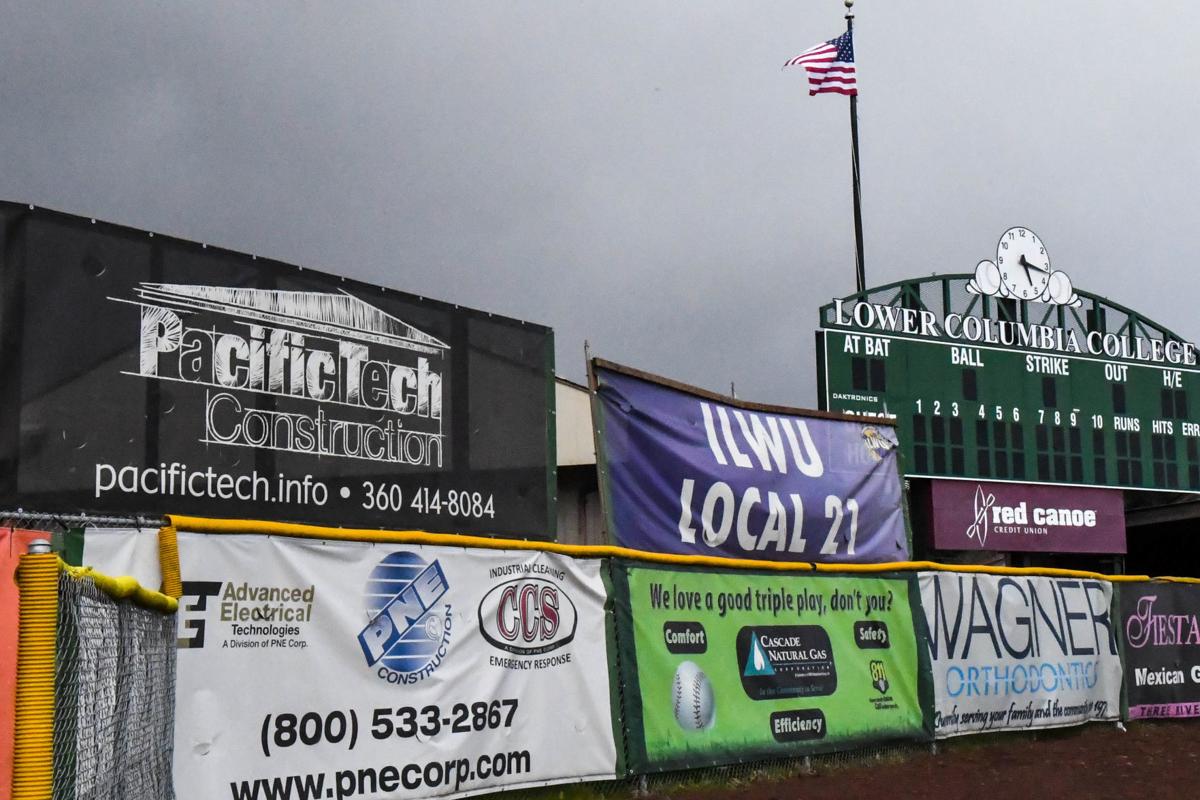 Pacific Tech Construction has long been a stalwart supporter of local sports.
The company has sponsored teams. The company has purchased outfield signage. And the company has greased the wheels of the national pastime on the local scene in countless other ways.
But last week PacTech came up clutch in a way that's bigger than the game.
With critical medical supplies dwindling as a result of the coronavirus the contracting company transcended its generosity in the sports world and made a donation to the greater good of society. Namely, PacTech donated a myriad of much needed medical supplies to PeaceHealth St. John Medical Center.
In total, area medical workers received five boxes of N95 masks, three cases of protective suits, two cases of shoe covers and three boxes of gloves. But just like a springtime box score in the newspaper, sometimes the numbers don't tell the whole story.
"The outpouring of support from businesses and individuals is a shining example of how this community pulls together to support each other," PeaceHealth said in a prepared statement. "Businesses from different specialties have stepped forward; construction, dental offices, banks, and coffee shops just to name a few. These items will be used to protect our patients and caregivers who are caring for our patients every day."
In desperate need of personal protective equipment (PPE) all of a sudden, in recent weeks the hospital started calling around town to places that might have such equipment.
PacTech seemed a logical call and owner/operator/baseball guy Cal Miller did not balk before delivering when the request came in.
"She wanted me to bill her, and I said, 'No, I ain't getting into that karma mess,'" Miller joked. "No hesitation at all. We're actually taking this really serious."
PacTech itself is, of course, not immune to the ever broadening impact of COVID-19, and Miller says he's been working to stay ahead of the curve.
"We've implemented our own pandemic response. I've limited my staff. We're changing hours and trying to keep everybody as whole as possible," Miller explained. "I don't want our employees to get hurt from this. We're kinda fortunate. We've just got good people and everybody's working together and trying to make it and trying to do our part to prevent any spread."
The thing about the donations, though, is it's not all necessarily medical-grade equipment. But the reality right now is that hardly any medical equipment is floating around anywhere as the United States tries to brace for the increasing scale of the coronavirus pandemic. As a result, typical safety standards have been eased recently at the state and federal levels, and construction-grade equipment was made available for use at medical facilities.
Those orders opened up the possibility for PacTech to donate its surplus of PPE to PeaceHealth.
"I just think everyone needs to do what they can. If you can help out, we'll get through this," Miller said. "Everybody wants it to be over, but it isn't gonna get over if everyone doesn't help each other."
Both PacTech and PeaceHealth are community partners with the Cowlitz Black Bears of the West Coast League, and general manager Gus Farah was pleased to see one sponsor helping out another.
The Black Bears helped spread the news of the PPE donation on social media. Farah was also happy to talk about what PacTech and PeaceHealth mean to the community, not just in terms of donations and sponsorships and other forms of philanthropy, but what the companies contribute in terms of their business.
"Number one, how great that Cal would have the empathy to do the right thing and help the community right now. He's a partner of ours and he's a great partner. And the other one is who he gave it to, which is PeaceHealth, and they're a partner of ours, as well," Farah said. "That's a point of pride for us, that we're trying to right now ask a question. What can we do to help? Not, 'What can we sell you?" We're taking a break on that. We'll get back to business. But how great is it that people like Cal Miller would feel like that is their mission, to help another partner of ours, PeaceHealth, to give the basics that are so important right now."
A preview on the Black Bears and the West Coast League can be found in Friday's copy of The Daily News or online at TDN.com.
Be the first to know
Get local news delivered to your inbox!