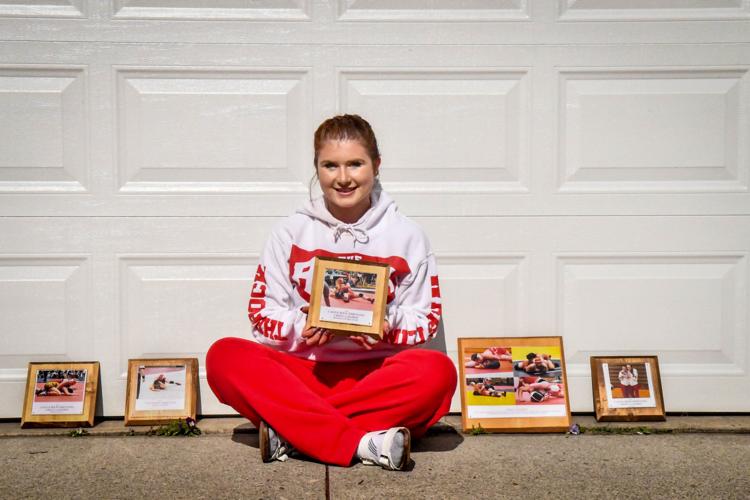 For the first time in the history of Castle Rock High School wrestling the Jim Bair Award was presented to a girl — Cristy Langdon.
The Rockets gathered earlier this year in order to celebrate the end of the season, to recognize their seniors, and to distribute individual awards. Langdon, a 2020 graduate, had no idea she was set to take home the Rockets highest honor. In fact, she didn't even know she'd been nominated.
"The coaches were talking about this person, going on and on about how much they achieved and accomplished and how much they positively impacted the team. I just kept thinking, 'Wow, they must think very highly of him,'" Langdon recalled. "I sat there wondering 'Who is it?' It was me and I was just shocked."
Current Castle Rock wrestling coach, Joe Godinho, wrestled for Jim Bair in the 1980's. The idea for the award came to Godinho a few years ago when he wanted to honor Bair's legacy while creating something special to present to the top wrestler on his own teams.
"I put a lot of consideration into why I give out the award. This person would have lived up to Jim's standards, work ethic, been a team player, and just goes above and beyond. I wanted an award Jim could have stood behind and been proud of. It's the ultimate Coach's Award," Godinho explained.
Previously, only Rocket wrestlers from the boys team had taken home the honor. Langdon said she thinks her credential were improved this year because the girls team is starting to gain momentum.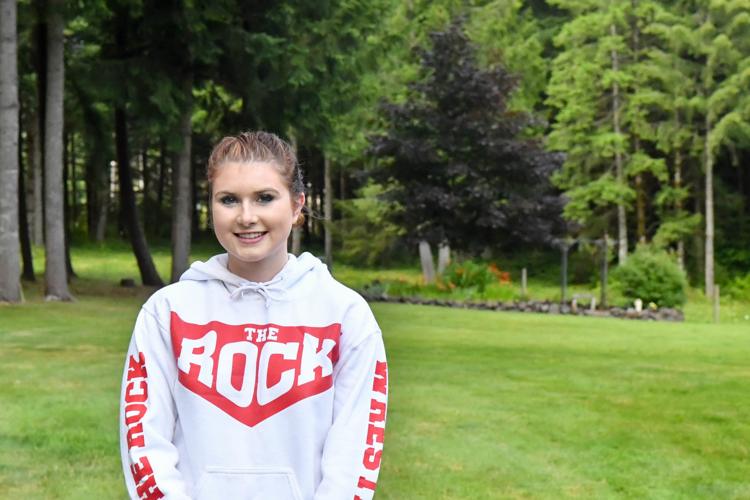 The first girls wrestling match for Castle Rock took place back in 2017. Before that, Castle Rock didn't have a consistent girls program at the high school level. The girls had to advocate for it, Langdon noted.
"I started wrestling in eighth grade. It was a passion of mine but my parents said absolutely not," Langdon said. "My brothers and I finally convinced my mom to let me. So then I knew I had to keep going in high school."
Langdon had a great start in her freshman year when she wrestled her way to State. Then bad luck struck and sent her into her sophomore and junior years injured. Between a torn meniscus, a broken leg and having three ribs popped out, the middle chunk of her career was spent on the sideline.
But 2020 was her comeback year.
"Senior year came and I knew, no matter what, I had to do it. I wasn't going to sit injured and out," Langdon said.
While the team didn't have official captains, the girls voted Langdon captain all on their own, Godinho said.
The team had watched her compete so hard, push through injuries, and overcome the mental battles that come along with recovery. As her coach sees it, Langdon embodied everything Jim Bair would have loved in a wrestler.
"It was never about gender. She worked so hard, she went above and beyond," Godinho said. "When she was injured, she helped out with the new girls. She was the most qualified person. The person who gets this award is the person you say, 'Man, I wish I had 12 of them on the team.' They make everyone better."
Be the first to know
Get local news delivered to your inbox!