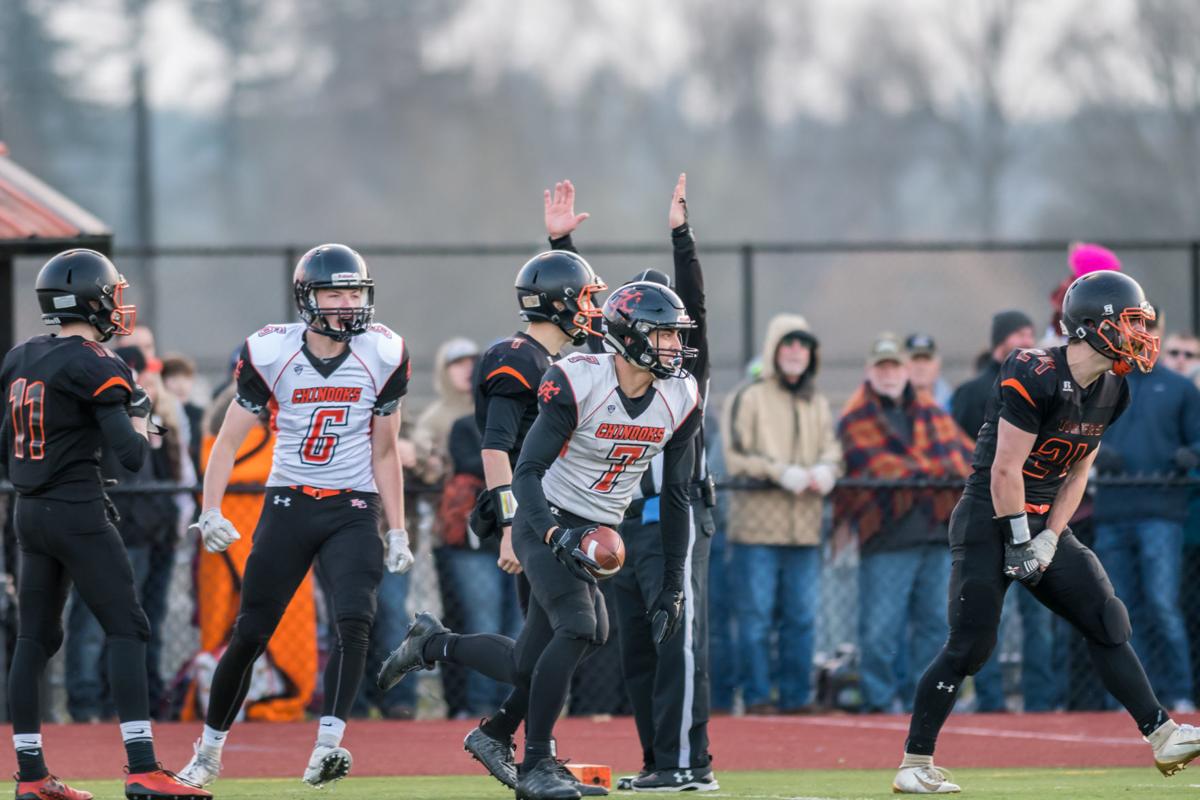 Brennon Vance scored four total touchdowns, including the eventual game-winner and two-point conversion in overtime, and Kalama downed Napavine 44-42 to earn a spot in the 2B football final on Saturday in Centralia.
Vance also ran back a kickoff 83 yards and caught touchdowns of 6, 14 and 27 yards.
Jackson Esary was 12-of-21 passing for 217 yards and four touchdowns and also ran in the game-tying touchdown at the end of regulation.
Jack Doerty caught seven passes for 153 yards and a touchdown, and Brady Spiess had an interception.
Kalama led 30-21 at halftime, then trailed 36-30 late in the fourth quarter. It came up with a turnover on downs deep in Napavine territory, then Esary forced in a 1-yard touchdown with 43 seconds left to force overtime.
There, Vance made one of his trademark circus catches and Esary scrambled around long enough to find a wide-open Vance in the back of the end zone for the winner.
Kalama plays the winner of Onalaska-Adna next week for the 2B crown.
Be the first to know
Get local news delivered to your inbox!