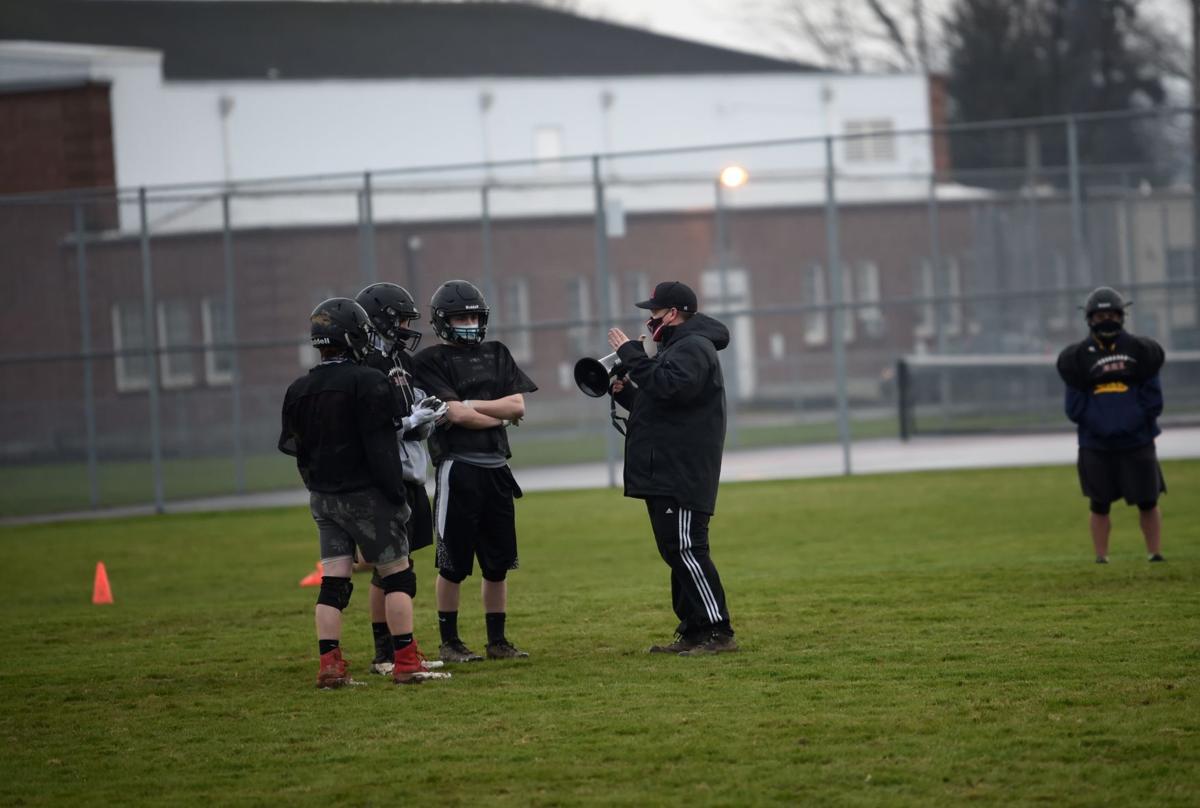 It was a night of firsts for R.A. Long, but that doesn't mean the Lumberjacks will be clipping out stories from the newspaper for the memory box. That's because the Lumberjacks long awaited return to the gridiron was spoiled in spectacular fashion by Hockinson on Saturday as the Hawks hijacked the moment with a 56-0 victory in 2A Greater St. Helens League play.
But that doesn't mean there wasn't anything useful for the new look Jacks to learn along the way.
"Offensively it was just one of those things where we had a problem with game speed," said Jon Barker after his debut as R.A. Long's head coach. "In a way it was kind of a wake up call. I said, 'Listen guys, this is a learning curve and you hit it at 1,000 miles per hour today."
Indeed, it was tough sledding all night for the Lumberjacks as they totaled just 79 yards of offense. That yardage included just 22 rushing yards for R.A. Long.
The Jacks had a bit more success through the air as Shawn Mize connected on five of 18 passes for 57 yards. However, three of those attempts were intercepted. David Vawter and Gage "Moose" Kotera each hauled in passes from Mize for 21 and 16 yards, respectively.
Vawter also led the team in tackles, racking up 11 takedowns from his safety position. Jamond Harris hauled in an interception out on the corner for the Jacks and Jorge Aguilar registered a sack and a fumble recovery from his middle linebacker station.
"We went out and took our lumps," Barker said. ""We started getting a feel for our defense in the second half. We made some plays in the first half that put us out of position and led to big plays but we just had a reset."
As evidence, Barker pointed out the zero that his defense hung on the scoreboard in the third quarter. "We had a little pep talk at halftime and the kids really focused on getting better, coming out and putting in the work," Barker explained.
Hockinson quarterback Jardon Oldham threw the pigskin 25 times for 259 yards and five touchdowns. Daniel Thompson carried the ball 10 times for 56 yards and a score, while Cody Wheeler Makaio Juarez caught passes totaling 73 yards and a touchdown. Kenyon Johnson caught a touchdown pass and five other receptions for a total of 49 yards while Andrew Northrop caught seven passes for 88 yards.
In their first game since 2019, in Barker's first game as a head coach ever, and against an offensive juggernaut like Hockinson, R.A. Long's brand new head honcho wasn't altogether surprised by the day's results.
"It was really a trifecta of problems for us tonight," Barker said. "We've still got a lot of guys who are going to become eligible over the next couple weeks and hopefully help out."
R.A. Long (0-1) is scheduled to play at Columbia River on Friday.