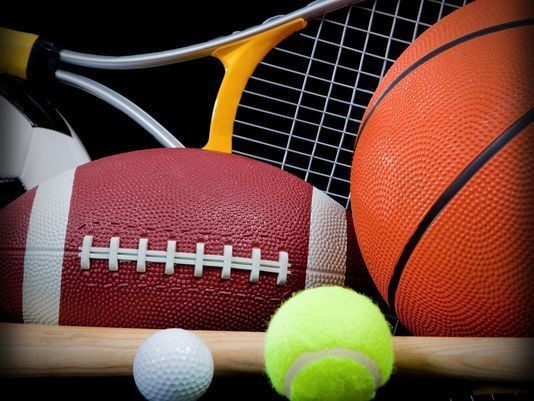 Austin McQuilliams and Wyatt Partridge scored three touchdowns apiece as the Rockets rolled in Stevenson on a sloppy, mud-covered surface.
McQuilliams struck early, and the rest of CR's scoring came in a 36-0 second quarter. McQuilliams's longest score of the night came on a run of 15 yards, and he finished with 108 on 10 carries. Partridge carried the ball 19 times and gained 213 yards; his longest score was from 41 yards out.
Castle Rock held Stevenson to minus-26 yards rushing and Parker Watts had his seventh interception. He continued his streak of an interception in every game this year. 
"Our line is getting better and better each week," Castle Rock coach Aaron Gehring said. "The defense is having fun."
Castle Rock (6-1) visits Seton Catholic on Friday at a time to be determined.
Castle Rock;6;36;0;0;—;42
C: Austin McQuilliams 2 run (kick failed)
C: McQuilliams 4 run (Landon Gardner pass from Chance Naugle)
C: Wyatt Partridge 1 run (Paul Waldman kick)
C: McQuilliams 15 run (Naugle run)
C: Partridge 9 run (Waldman kick)
C: Partridge 41 run (Waldman kick)
RUSHING — C: Wyatt Partridge 19-213, Austin McQuilliams 10-108, Jayden Behrendsen 2-15, Chance Naugle 2-(-6). S: Ivan Daubenspeck 1-5, Ty Hildenbrand 2-3, Carter Bennet 3-1, Jackson Krog 1-(-6), Joseph Jenkins 1-(-6), Nick Nissen 1-(-17).
PASSING — C: Chance Naugle 1-6, 34. S: Nick Nissen 4-8-1, 14.
RECEIVING — C: Landon Gardner 1-34. S: Jackson Krog 1-11, Landon Pearson 1-7, Joseph Jenkins 1-1, Ty Hildenbrand 1-(-5).
Naselle 58, Darrington 15: Ethan Lindstrom threw a 35-yard touchdown pass and rushed for another as the Comets hammered the Loggers on Friday night.
Lindstrom rushed for 70 yards and the score, and was also 4-of-5 passing for 88 yards and a 35-yard scoring pass to Fa'aoso Tutu'u, who himself rushed for 24 yards and two touchdowns.
Joey Strange accrued 106 yards on just six carries with two scores, and Elmer Toffelmark carried once for a 22-yard score.
Toffelmark also led the Comets in tackles with 11 and Daniel Holt had eight tackles opposite Toffelmark. Daniel Holt picked off two passes, one of which he returned to the house but it was nullified on a holding penalty.
Naselle (7-0, 4-0) visit Lummi next week for a 5 p.m. kickoff.
3A Special District 1 West
Amity 24, Rainier 20: Kenney Tripp rushed for a touchdown and threw for a second as the Warriors edged the Columbians in Amity on Friday night.
David Katon also rushed for a touchdown in the Rainier loss.
"Our kids played hard," Rainier coach Mike King said. "Give Amity credit. they just made a couple more plays than we did. That was the difference."
Rainier (5-2, 1-2) visits Willamina next week at 7 p.m.
Clatskanie 61, Dayton 6: No further details were available.
Clatskanie (5-2, 3-0) hosts Amity next week at 7 p.m. in a de facto league title game.
Kalama 58, Mossyrock 0: Jackson Esary was 8-of-19 passing for 250 yards and four touchdowns as the Chinooks rolled past the Vikings in Mossyrock on Friday.
Brennon Vance rushed for 113 yards and two touchdowns and also caught four balls for 65 yards and two more scores.
Sutton Moon rushed for 11 yards and a score, and Eli Haynes added a rushing touchdown, as well.
Jack Doerty was Esary's favorite option, catching three passes for 140 yards and two scores, and Max Cox added a 45-yard reception, as well.
Kalama (5-2, 3-0) visits Wahkiakum next week at 7 p.m.
Winlock 21, Toutle Lake 15
Winlock; 14; 7; 0; 0; 21;
Toutle Lake; 0; 0; 7; 8; 15;
W: Cline 60 run (kick failed)
W: Cline 15 run (Richendollar run)
W: Richendollar 5 run (Richendollar kick)
T: Hadaller 11 run (Lundquist kick)
T: Hadaller 12 run (Lundquist run)
Toledo 37, Wahkiakum 0: The Indians came up with plenty of big plays to boost them back over .500 in Friday night's shutout of Wahkiakum.
Senior Duke Schaplow scored three touchdowns for Toledo on runs of 36, 47 and 4 yards. Carlo Arceo-Hansen ran in a 16-yarder, and Jacob Marley finished off the scoring with a fourth-quarter ramble of 74 yards. Arceo-Hansen, Trey Rego and Marley ran in two-point conversions.
Toledo held Wahkiakum to 20 total yards and minus-10 rushing.
"We did what we wanted to do out there," Toledo coach Mike Christensen said. "We're headed in the right direction."
He also complimented the Mules for playing hard through numerous injuries.
"They're a good, well-coached team," he said. "They have a lot of injuries and they played their hearts out.
Toledo (4-3, 2-1) visits Winlock next Wednesday. Wahkiakum, now 2-5 (2-1 league), hosts Kalama.
Wahkiakum;0;0;0;0;—;0
Toledo;6;16;8;7;—;37
T: Duke Schaplow 36 run (kick failed)
T: Schaplow 47 run (Trey Rego run)
T: Carlo Arceo-Hansen 16 run (Arceo-Hansen run)
T: Schaplow 4 run (Jacob Marley run)
T: Marley 74 run (Rowdy Kirkendoll kick)
RUSHING — T: Duke Schaplow 10-113, Jacob Marley 4-84, Carlo Arceo-Hansen 12-63.
PASSING — Duke Schaplow 2-9-0, 32.
RECEIVING — Jesse Towns 1-27, Carlo Arceo-Hanson 1-5.
Ilwaco 12, Fort Vancouver 6: Parker Kaech returned a 65-yard punt return to the house as the Fishermen slipped past the beleaguered Trappers.
Fort scored a 5-yard score after halftime in a game Ilwaco led 6-0 at the break and managed a later touchdown to sneak away with the win.
"We made a good stand," Ilwaco assistant coach Eric McMillan said. "It was a mud pit because our soccer team had a game and then there was always middle school ball. It made things ugly, but we still brought in the win."
Ilwaco (4-3, 3-1) visits Raymond next week at 7 p.m.
Columbia River 48, R.A. Long 0: No further details were available.
R.A. Long (1-6, 0-4) are the home team next week in the annual Civil War. Kickoff is set for 7 p.m.
Ridgefield 34, Woodland 6: No further details were available.
Woodland (1-6, 1-3) visits Columbia River next week at 7 p.m.
Washougal 40, Mark Marris 7: No further details were available.
Mark Morris (1-6, 0-4) takes on R.A. Long in the Civil War next Friday at 7 p.m.
Check back throughout the evening for more scores and results from Friday's games.
Hockinson; 0; 14; 0; 7;—21
H: Peyton Brammer 49 pass from Levi Crum (pass failed)
H: Jermiah Faulstick 24 pass from Crum (Brammer pass from Crum)
K: Josh Webb 3 run (Mason Smith kick)
K: Nick Miller 46 pass from Marshall Coleman (Smith kick)
H: Makaio Juarez 20 pass from Crum (Troy Visnius kick)
RUSHING — H: Levi Crum 13-95, Daniel Thompson 6-42, Cody Wheeler 2-22, Liam Mallory 1-7, Makaio Juarez 2-(-3). K: Josh Webb 22-150, Marshall Coleman 18-98, Nate Lonner 1-1, Conner Noah 3-(-4).
PASSING — H: Levi Crum 9-21-0, 238. K: Marshall Coleman 10-17-2, 165.
RECEVING — H: Peyton Brammer 3-95, Makaio Juarez 3-80, Jeremiah Faulstick 3-63. K: Nick Miller 2-56, Jaden Kay 2-54, Josh Webb 3-32, Conner Noah 2-18, Dillon Davis 1-5.
Mark Morris and R.A. Long both have individuals and teams alive after Friday's first day of subdistricts.
Gabe Slind and Ben Haukaas of Mark Morris are into Saturday after having a bye in the first round and by winning its second round match 6-0, 6-0.
Timu Cemulini and Eric Chen are both in, as well, winning 6-1, 6-0 to open, dropping their second match to Brady Anderson and Colin Mendenhall of R.A. Long 6-4, 6-1, then rallying against a Washougal pair 6-1, 6-0 to stay alive.
Skyler McCoy is Mark Morris' lone singles player still going after he won 6-0, 6-2, lost 6-3, 6-3, them took a 6-1, 6-3 win over R.A. Long's Roman Stalick to both stay alive and end the Lumberjack's season.
Anderson and Mendenhall beat Ridgefield pair Mark Sanghera and Micah Ross 6-0, 6-1 to start, then cruised past Cemulini and Chen to advance.
Stalick lost his opening-round match 7-5, 6-1 to Gavin Kestner of Washougal before running in McCoy in the consolation round.
Aiden McCoy fell to Columbia River's Brady Decker 6-3, 6-4, beat MM's Josh Pond 8-3 to stay alive, then dropped one to Sam Borgmeyer of Ridgfield 6-4, 6-4 to be eliminated.
Cardin Chung was also a match away from advancing, dropping one to MM's Skyler McCoy before eating Tyler Kneip 8-4, but fell to Kestner 6-3, 6-3.
Be the first to know
Get local news delivered to your inbox!