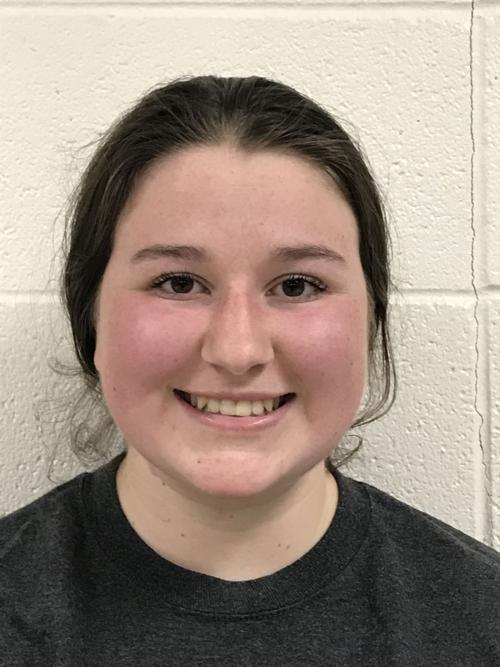 A clash of Nos. 1 and 2 was every bit the thriller expected, as the Clatskanie girls basketball team overcame a 13-point deficit to beat Sutherlin in overtime, 69-65, at Corban University Monday night.
Clatskanie trailed 32-19 at one point but roared back to retain its No. 1 ranking with a win in the third annual MLK Yoda Showcase. A career night from Kaity Sizemore, who scored a team-high 21 points, sparked the Lady Tigers.
"It feels great being able to win," said player Shelby Blodgett. The No. 1 ranking "is something that's going to drive us for the rest of the season. It was a great game, and we're looking forward to seeing them again down the road."
In what could be a state title preview, Clatskanie got on the board early, with Sizemore scoring the team's first five points. Both sides exchanged buckets for the remainder of the period, with the score knotted at 14 going into the second period.
But the Bulldogs opened the second quarter by draining five 3-pointers to take a 32-19 lead. A 7-2 run to end the quarter brought Clatskanie within eight, at 26-34.
At halftime, Lady Tigers Head Coach John Blodgett told his team it had to better defend the corners and cut off the three-pointers, noting that Sutherlin was shooting 75% from beyond the arc.
You have free articles remaining.
"If we can limit the amount 3-pointers they make, we can get back into this game," Blodgett said.
It worked, and at the 3:36 mark, an Alexis Smith 3-pointer knotted the game at 36. Both sides exchanged baskets until the Tigers grabbed a 43-42 lead to end the period, their first lead since the first quarter.
But Sutherlin found its three-point touch again in the fourth quarter. It went on a 14-6 run and had the ball and a 59-55 lead with just a minute remaining in regulation. Clatskanie though, forced three turnovers, which all led to buckets.
With 27.7 seconds left, the game was knotted at 59, but Clatskanie's Olivia Sprague had fouled out. Both sides would score one more bucket, and the game was tied at 61 heading into OT.
Blodgett and Sizemore dominated the overtime period. The Lady Tigers grabbed the lead off a Blodgett floater and didn't look back. Two free throws from Blodgett sealed the deal with 5.6 seconds left.
In addition to Sizemore, Clatskanie (12-1) was led by Blodgett with 20 points and Sprague with 18.
Sutherlin (15-2) was led by Junior Guard Jadyn Vermillon, who scored 19 points.
Clatskanie plays Tuesday night at No. 5 Willamina in a key Coastal Range League matchup.