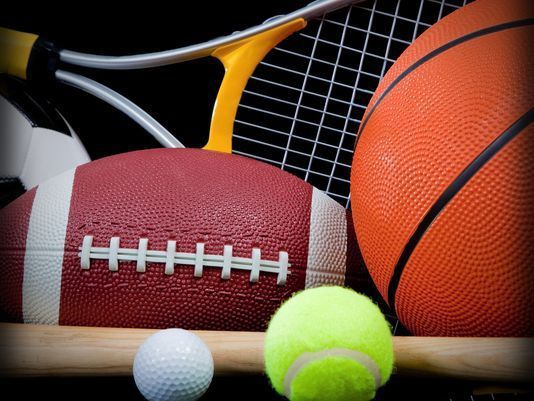 Woodland's Olivia Grey, who pitched the Beavers to their second straight Class 2A State Softball Championship title, was named the Washington State Softball Coaches Association 2A Player of the Year.
In addition, Woodland coach Tom Christensen was named the state's 2A Coach of the Year.
Placing on the 2A first-team was Woodland third baseman Kelly Sweyer. Named to the second-team was Woodland shortstop Kaily Christensen, and placing on the honorable mention team was R.A. Long second baseman Cassidy Donaldson.
In Class 1A, Castle Rock's Ron Strode shared Coach of the Year honors with Montesano's Pat Pace. Named to the first-team were Castle Rock pitcher Payton Kessler, catcher Zoe Naugle, and infielder Sadee Huckleberry. Placing on the honorable mention team were CR infielders Kerianne Cline and Rhiannon Sibbett, and outfielder Gracie Kimball.
In Class 1B, Naselle first baseman Kylee Tarabochia was named to the first-team, and placing on the honorable mention team were pitcher Brynn Tarabochia, and catcher Lily Harman.
In Class 3A, Kelso's Hailey Jackson was named an honorable mention outfielder. In Class 2B, Toutle Lake's Keeley Studebaker-Smith was selected an honorable mention infielder.
TRACK AND FIELD
Flanagan Clan qualifies for Nationals: Six members of the Flanagan Clan Girls Track Club of Woodland qualified for the National Junior Olympics Championships after competition in the USATF Region 13 Championships held July 4-7 at Mount Tahoma High School in Tacoma.
USATF Region 13 is made up of Washington, Oregon, and Northern Idaho.
The National Junior Olympics Championships will be held July 22-28 in Sacramento.
In ages 17-18, Roselynn Martin placed third in the 1500 in 5 minutes, 4.33 seconds, and Lauren Kaiser was third in the 2000-meter steeplechase in 9:31.48.
In ages 13-14, Josie Settle was second in the triple jump (34 feet 6 ½) and high jump (4-11), third in the pentathlon (2,787 points) and fourth in the long jump (16-3 ¾), and Autumn Pietz was fourth in the triple jump (30-2).
In ages 11-2, Elle Petersen was third in the 80-meter hurdles (13.69) and fourth in the aero-javelin (74-7), and Abigail Heffernan was fourth in the 3000 (11:38.36).
BASEBALL
Hilander Dental goes 2-1 at the Cowboy Classic: The Hilander Dental Senior American Legion team won two of three games during play in the Cowboy Classic Tournament held Friday through Sunday in Twin Falls and Pocatello, Id.
On Saturday, Hilander Dental fell to Pocatello 7-6 in nine innings. Noah Jenkins had two doubles, with Ethan Lindstrom, Luke Brown, Cade Warren and Reed Elo collecting two hits apiece.
Hilander Dental smacked the Reno A's 12-2 on Friday as Kaleb Edwards tossed a complete-game for the win. Brown was 3-4, Jacob Morrow had two hits and three RBIs, Mitchell Bergquist had two hits and scored three runs, and Dylan Rush added two hits.
On Thursday, Hilander Dental slipped past Taylorsville, Utah, 6-5 as Morrow had a walk-off RBI single with scored Bergquist in the bottom of the seventh inning. Brown and Edwards were each 2-3, Morrow was 2-4, and Noah Jenkins added a two-run triple.
Be the first to know
Get local news delivered to your inbox!