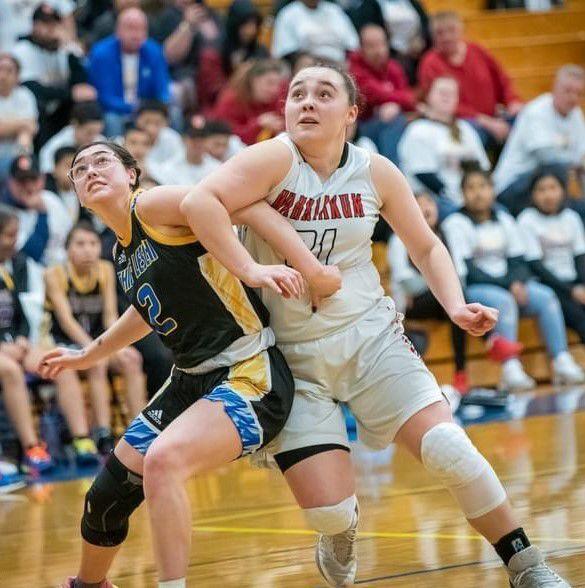 That's the time it takes Lisa Watkins and her husband Justin to drive from their driveway in Cathlamet to Randall Children's Hospital in Portland Oregon.
One hour and 26 minutes. Well, assuming there's not that much rain, and no traffic.
"We've got that one down pat now," Lisa said.
It's a drive Lisa, Justin, and their daughter Alexzandria — a junior on the Wahkiakum girl's basketball team — have taken more than any family ought to in a four-month period, starting just around Alexzandria's 17th birthday back in October.
Alexzandria has never been one to complain about pain. She along with her twin sister Kimberlee were used to playing basketball nearly the whole year round, with all of the bumps, bruises, and hard knocks that entails. One time in middle school, according to their mother, Alexzandria finished off a tournament on a broken knee suffered earlier in the competition.
So when she began talking about back pain, her mother took notice. Lisa was especially attuned to Alexzandria's specific description — pain starting in her mid torso and "wrapping around to her back" — since both sides of their family has history with gallbladder issues.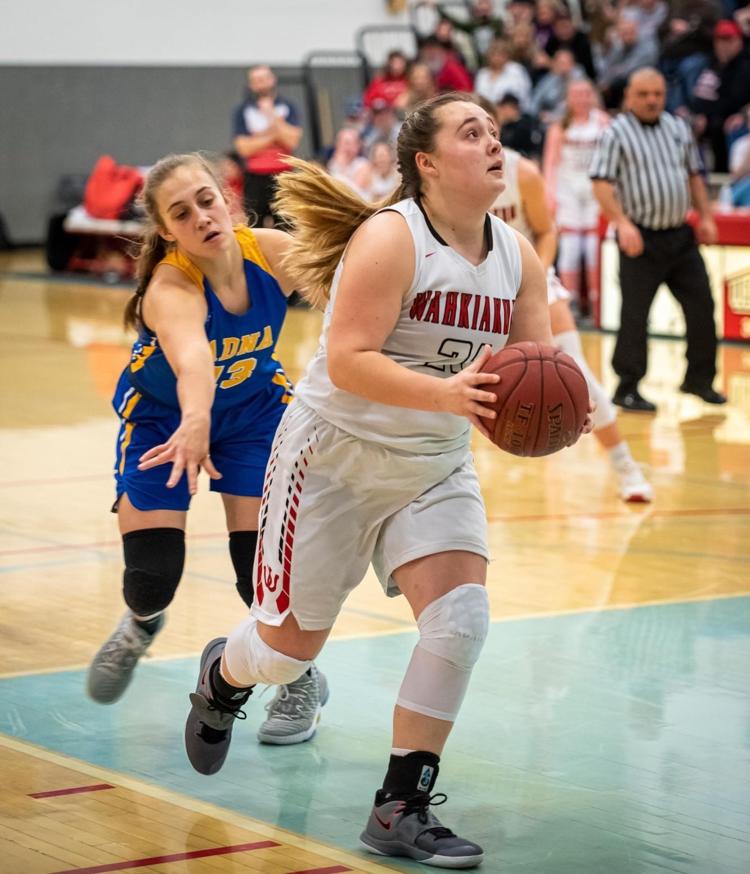 A day after Alexzandria's birthday, she went to St. John's hospital in Longview for an ultrasound. The next Monday, the mother and daughter went back, and were presented with test results that they had not expected.
"They said it doesn't look like there's any gallbladder issues, but definitely she's got some water around her heart," Lisa said. "I'm like 'Ok, I don't like this.'"
The doctors told Lisa that Alexzandria would still be able to practice; this was back when Wahkiakum was on a hybrid training schedule, with the basketball team practicing one week, and the volleyball team going the next. But Lisa, a former certified nursing assistant, didn't like the sound of the overall diagnosis. And she didn't like her daughter's blood test results — nothing out of the "normal" ranges, but a lot very close to the edges — so she kept her off the court for a bit to see if she would get better.
Instead, things quickly got worse. When Lisa came home from work late the next Wednesday night, she found her daughter awake, pacing and sobbing. She quickly got back in contact with the doctor, who told her to take Alexzandria directly to Randall Children's the next time she was in pain.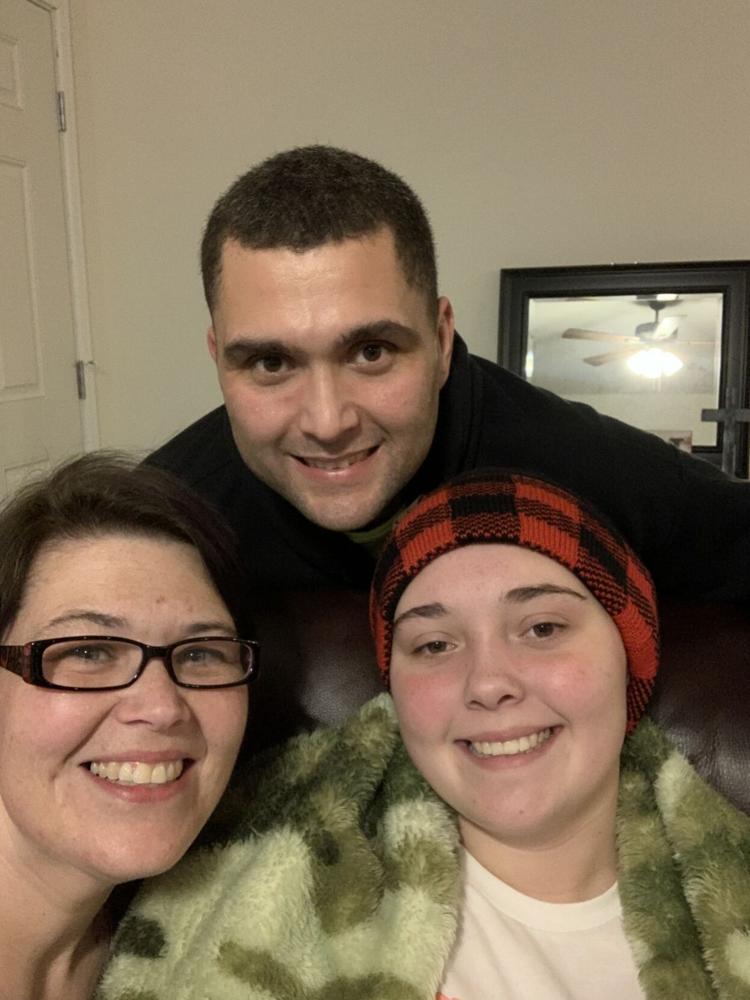 Two nights later, the time came. Lisa and Justin were both out of the house when Alexzandria called her father, again in awful pain. Past midnight on Oct. 24, Justin took her on their first long drive south — one hour and 26 minutes — to Portland.
The doctors at Randall Children's put Alexzandria in for a CT scan on her lower abdomen, which came back with issues in her lymph nodes, and something irregular in her lungs.
Lisa got a call with the results on Oct. 25 — from a pediatric oncologist.
"At that point that's probably a parent's worst nightmare," she said.
The oncologist explained that they wanted to perform a second CT scan, but had to wait a day to do it. When those results finally came back, they showed that every single lymph node in Alexzandria's body was inflamed, her lungs had nodules on them, and there was still water around her heart.
A certain diagnosis couldn't be made until doctors could analyze a biopsy sample — they did that Oct. 27. But in the meantime, Alexzandria and her mother started talking about cancer. It was a possibility Lisa had started taking seriously as soon as she first saw her daughter's irregular blood tests, but by this time more of the signs were starting to point in that direction.
On Oct. 29, the diagnosis came in: Hodgkin's Lymphoma. Since it was affecting Alexzandria's upper and lower body, and a major organ, she was classified straight to Stage 4. Lisa and Justin had to gather Alexzandria's five siblings at the table and tell them the news.
"I already was kind of expecting it, because of simple things (the oncologist) said," Alexzandria admitted. "I was shocked and upset. But then I knew you can't be sad the whole time, or else it's going to make it even worse than it already is."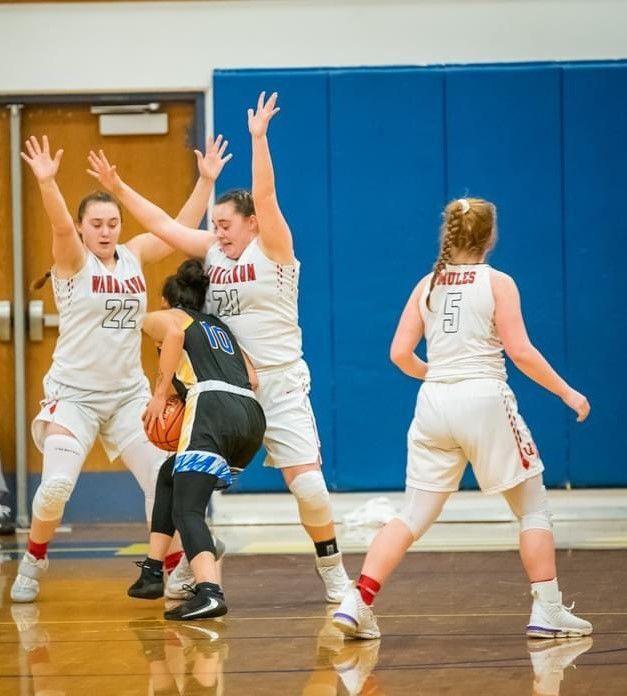 The doctor gave Lisa two pieces of comparatively good news with the diagnosis. The first was that Hodgin's Lymphoma is one of the most curable cancers, especially in children. The second was that they were going to start treatment right away and were "not going to stop for anything."
Well, in this case "right away" turned out to be relative. Lisa and Alexzandria wouldn't do the hour and 26 minutes back to Portland to discuss treatment options for nearly a week, finally going back to meet with doctors Nov. 4.
"I swear to you, time stood still," Lisa said. "From that phone call to the next appointment, six days later, I felt like it was an eternity."
Lisa and Alexzandria were given the choice between two treatment routes — the traditional mix of medications and an experimental one suggested by the doctor. They went with the second, and on Nov. 9, drove an hour and 26 minutes south once again for Round 1 of chemotherapy.
It's a drive they began to undertake every Monday. Once every two weeks, Alexzandria goes in for a round of chemotherapy. The other weeks, she goes in for routine blood work. Once every four weeks, she receives a strong antibiotic to prevent lung infections.
Every time she has chemo treatment, she spikes a fever in the following days. Whenever a fever hits 100.6 — as it has a couple of times already — she has to go back to the hospital for more treatment.
"It's been quite the experience," Lisa said. "Never do you ever want to see your child — or anybody, for that matter — as sick as I've seen her."
But Alexzandria wasn't going through her fight alone. She had her parents and siblings. Former teammates and opponents on the court came to support her, like members of the Toledo girls basketball team. And she had a community online, a Facebook group named "#TEAMALEX KICK CANCERS A**" which features a header photo of two unicorns flipping cancer the double bird and is now home to over 2,300 members.
As rough as the treatment had been on her body, Alexzandria could quite literally feel it working, nearly immediately. The back pain she had been feeling when she'd lay down at night, which doctors described as coming from inflamed lymph nodes behind her kidneys pushing against her spine, quickly started to occur less and less.
"We assumed that the cancer was shrinking if the pain was going away," Alexzandria said.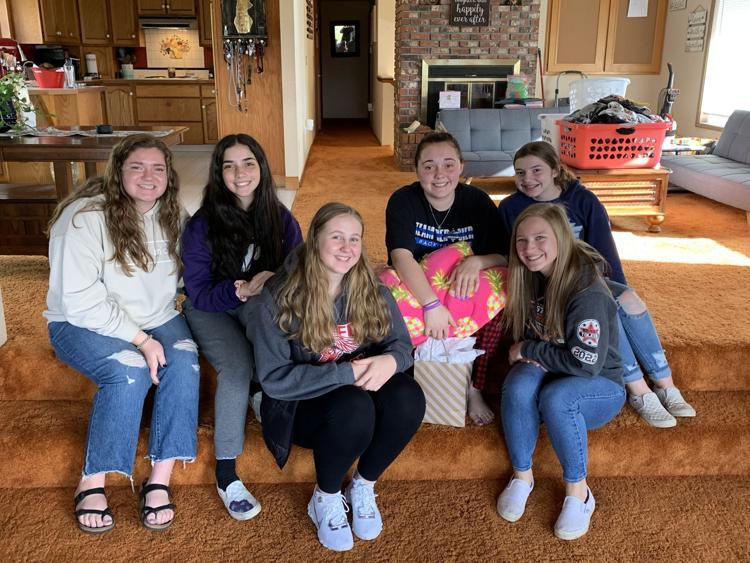 On Dec. 30, Alexzandria and her mother went south for another long drive for the routine PET scan cancer patients go through after their fourth round of chemotherapy. They didn't stick around for the doctors to analyze the results — after all, they had an hour and 26 minutes in the car back north to Cathlamet to get started on.
Midway through the ride, Lisa's phone rang again.
"I was in the car with her, but the phone wasn't on speakerphone, so I didn't hear," Alexzandria said. "She got off the phone and she was crying."
Once again, Lisa hadn't gotten the news she had expected. She had been ready to hear that the chemotherapy was in the process of working, but would take more time to succeed. Instead, the doctor said that all evidence of disease in Alexzandria's body was gone. The tumors were gone. The water around her heart was gone.
"I was like, 'Are you kidding me?'" Lisa said.
"She was like, 'Nope. Congratulations, and I'm glad I could give you this good news going into the new year, because by all means, in 2020 we needed this.'"
When they got back, Lisa and Justin organized the family again, this time to make a much happier announcement. Next, the news went out to Alexzandria's army of followers on Facebook, and another outpouring of support came back.
Alexandria is still undergoing chemotherapy treatment; her next dose will be the half-way point in the six-month process. Yes, she's beaten back the tumors, but the doctors want to eliminate all of the cancer cells in her body, lest they come back.
That means 12 more weeks of that drive from Cathlamet to Portland, one hour and 26 minutes each way. But it's no longer a drive of pain and worry. It's a drive of triumph.