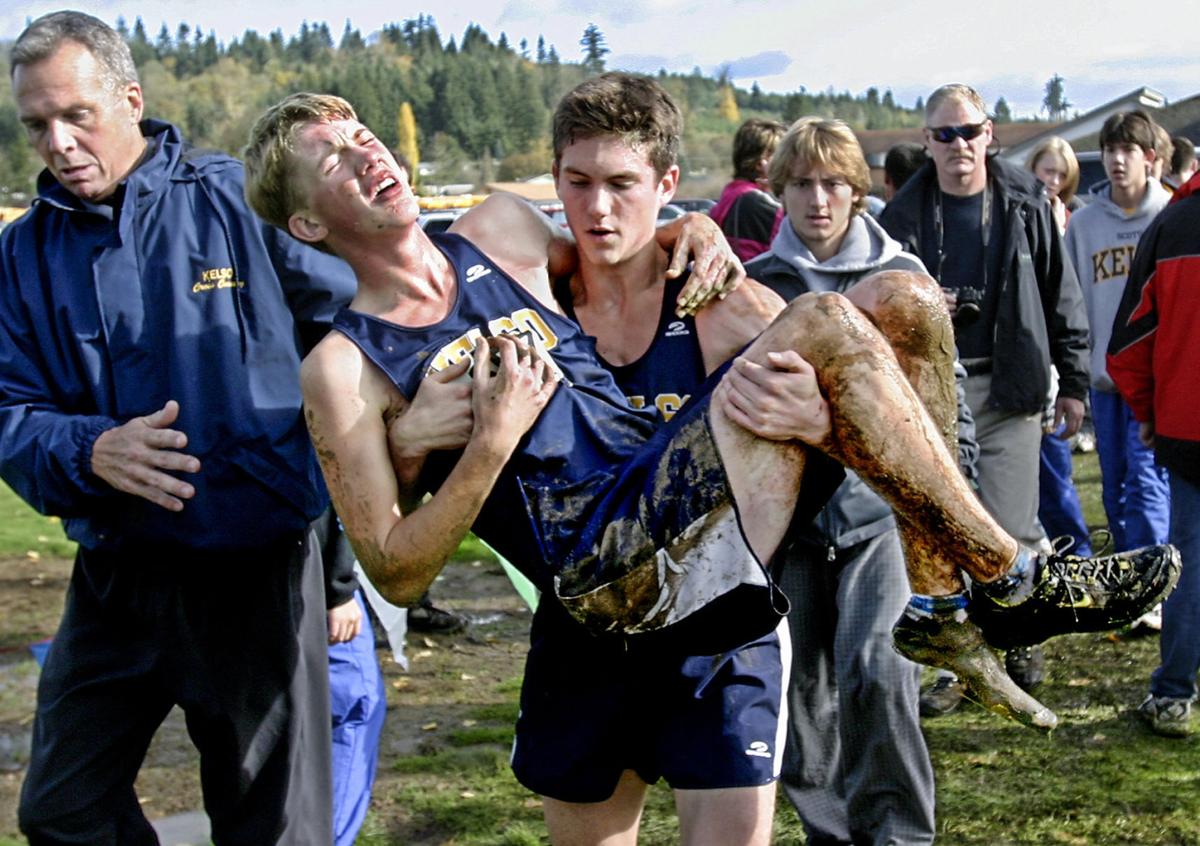 One day after the 4A/3A Greater St. Helens League announced a more detailed plan for the return of high school sports, the 2A league followed suite with a statement of its own.
The release, like that from its 4A/3A counterpoint, all but guaranteed that low-risk outdoor sports typically played in the fall — cross country, boy's golf, and boy's tennis — will be allowed to begin a sanctioned regular season Feb. 1, even if the Southwest Region is still in Phase 1 of Gov. Jay Inslee's "Roadmap to Recovery" plan.
For those sports competitions will be allowed to begin by the second week of February — again, even if the region is still in Phase 1. That development represents the highest degree of certainty of the last the last ten months, for at least three sports.
"That feels good, knowing that there is some light at the end of the tunnel, that it looks like we are going to be able to get some sports up and running on the 1st," Mark Morris athletic director Robert Blackman said.
Friday's 2A GSHL announcement was also more specific regarding the other fall sports — football, volleyball, slowpitch softball, girls swimming, and girls soccer. Those teams will also be able to practice Feb. 1, regardless of phase, but will have to adhere to additional health guidelines. For a moderate-risk outdoor sport like girls soccer, that means players will have to wear masks, but can practice as a full team. For a high-risk outdoor sport like football or a moderate-risk indoor sport like volleyball, practices will still be limited to pods of six players with additional precautions in place.
Previous plans announced by the 4A/3A GSHL on Thursday and the WIAA Executive Board's last week, did not have those sports beginning practice at all until a region entered Phase 2.
The Southwest Region encompasses Cowlitz, Clark, Skamania, Wahkiakum, and Klickitat counties. Currently, none of the eight regions in Washington are set to meet the threshold to move to Phase 2.
The latest 2A GSHL statement was also less explicitly structured in terms of a schedule to reach Phase 2 levels of participation. To give schools extra time to prepare and figure out logistics, the 4A/3A GSHL set up a series of deadlines for the region to hit one week in advance. The first benchmark will come Jan. 25; if the region isn't in Phase 2 by then, the moderate- and high-risk sports in the 4A/3A GSHL won't be allowed to start Feb. 1.
There was not a set schedule of approval included in the 2A statement, but Blackman said that there would be a similar system followed, and that the league's athletic directors are going to meet on a weekly basis "for the foreseeable future."
Trico 1A joins the party
The 2A GSHL was actually the final classification in the area to make an announcement about their plans for "fall" sports; the Trico 1A League got in on the fun Thursday evening, announcing that it, too, would have the three low-risk outdoor sports begin practices Feb. 1.
The realities of the Trico league will mean that reality the action will likely be much more limited than that
Every Trico 1A school has cross country, but only three — La Center, King's Way Christian, and Seton Catholic — have boys golf teams, and none have boys tennis.
Still, with one or two sports looking more likely to come back sooner than later, it's a sign of things moving in a positive direction for prep athletes.
"It's inspiring," Castle Rock athletic director Neil Williamson said. "Baby steps to get to where we need to get to."
Williamson said that come Feb. 1, girls soccer — a moderate-risk, outdoor sport — will be able to practice as a team. The remaining sports like football and volleyball will be limited to pods, until the region gets to Phase 2.
That means that on Feb. 1 some teams will go from not being able to even have a full-team practice to being just a week or two away from their first real game.
"When that day happens that we hit Phase 2, it's going to be like a bottle cap from a bottle of champagne coming open, because that's a green light for competition," Williamson said.