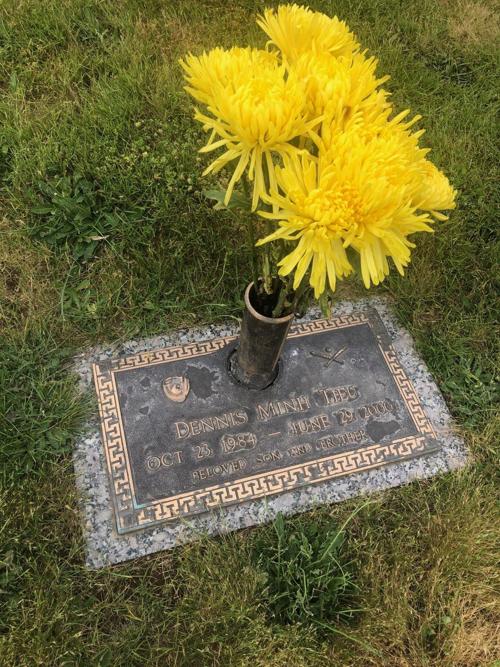 Twenty summers ago the greatest teammate any of my friends ever had wound up teaching a group of kids a tough lesson about life, and loss, that we were not ready to learn.
But when tragedy strikes, there's no way to appeal for a do-over, and there's no arbiter to ask for a second opinion. There are only tears, and remorse, and the heart crushing question of "what if?" that never recedes. Not even with the tonic of time.
On June 29, 2000, Dennis Tieu was spending a summer day like so many others with his teammates from the Longview Babe Ruth 15-year old All-Star team. It was an end of the year celebration spent lounging in the sun at Willow Grove and laughing about so many great times and good wins together, both between the lines and off the field.
The day was one to remember, for all the right reasons, right up until it became the day that we all wish we could forget.
When the afternoon began to grow long and the heat of the day had soaked into everyone's bones an idea with grave consequences quickly spread among the team. So one by one the players and other assorted friends made their way out the old fishing pilings in order to jump in for what was supposed to be an exhilarating and rejuvenating dip in the Columbia River.
One by one kids jumped and splashed and laughed together as they tread water and slowly made their way back to shore. By the time Dennis jumped in nearly everyone had made it back to land safely and stood at the lapping waterline waiting to welcome back the last of the stragglers.
With the roar of the water and the chatter of the crowd it wasn't clear what was happening at first. Was Dennis playing around? What was taking him so long? Is he okay?
In a fateful instant the wicked undertow of the mighty river reached up like ghastly hands from depths unseen and began pulling our friend under. Only one player was close enough to reach Dennis but with panic setting and the strength of the river multiplying even the strongest and bravest in the group was unable to hold on. If he had held on any longer, we would have lost that friend, too.
Everyone was helpless as one teammate was forced to let another go under. It was the last time anyone saw Dennis alive.
It was also the last time that any of us truly felt like kids. What had been a celebration of a boys game had turned deadly serious and forced us all to deal with adult emotions that burned like fire rocks in our bellies for years to come. For most of us, they still do.
Dennis Tieu was a heckuva ballplayer. A speedy shortstop with quick hands, he was even quicker to grace a dugout with a laugh and a smile. As a teammate of his during the regular season I remember Dennis telling me how much it would mean to him to make the All-Star team in his final year of Babe Ruth. I remember being overjoyed for my friend when he earned the nod to extend his summer with the best of the best. And I remember the sting that never stopped burning when I realized that if he had not made the team he most likely would still be with us.
Every year since then, on June 29, teammates of Dennis from Western Bambino, and J.H. Kelly, and Longview Babe Ruth, and Mark Morris all make the lonely pilgrimage to Longview Memorial Park in order to pay respect to our friend. To get there we solemnly drive the same winding road that delivered Dennis to Willow Grove two decades ago. There are always fresh flowers on his grave and baseballs inscribed with love. There are always tears in the grass as we remember what was, what should have been, and what still should be.
Dennis should be 35 years old now. He should have a family and a career. He should be coaching Little League and laughing on the field.
For years Longview Babe Ruth held the Dennis Tieu Memorial Tournament in order to keep his memory alive. Nowadays, the greatest homage anyone can pay to the best teammate anyone ever knew is to live the lessons we learned the hardest way that day.
No child should ever lose their life in such a preventable manner. No children should ever be forced to grow up through grief in a single tormenting day. Life is too short, and genuine friendships too sweet.
If you remember one thing, remember to take care of each other out there, and be safe so no one has to wonder what might have been for you, or your friend.
Be the first to know
Get local news delivered to your inbox!