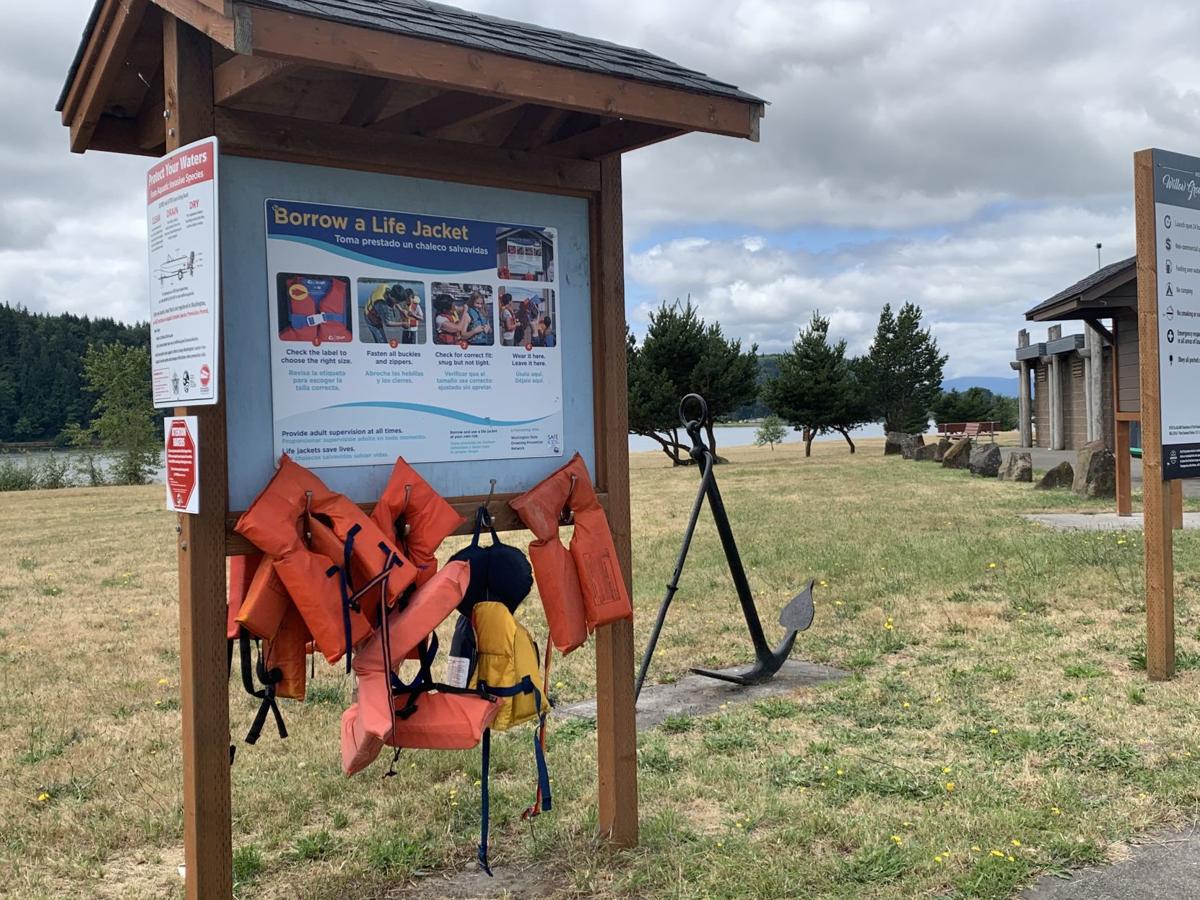 With COVID-19 still casting uncertainty across Cowlitz County the YMCA of Longview has been forced to heavily cut back their programs and offerings for the last several months. That means their indoor pool, that safe haven on hot days, is not open to the general public and swimming safety lessons have been put on hold until groups are once again allowed to gather.
As the heat of summer threatens to descend upon us all the danger for drownings will inevitably spike along with the thermometer mercury. Making matters worse is the closure of facilities like the YMCA and the Catlin water park. That means that summer recreators will increasingly be pushed out to wilder destinations like lakes, rivers, and ocean beaches to find refreshment. Even seemingly mundane places to take a dip, like backyard pools or ponds, present their own set of hazards that can turn terrible in an instant of inattention.
With those unavoidable circumstances in play the YMCA is making an effort to reach out to the community in order to spread water safety tips that could be the difference between a good day, and the worst day. The difference between life and death.
"Right now we aren't open. We are answering the phones 10 a.m. until 3 p.m., Monday through Thursday so people can call and ask questions. As soon as we hit Phase 3 we are ready to reopen," Southwest Washington YMCA CEO, Janine Manny, said. "The only reason we haven't gone bankrupt is that a lot of our members have stayed with us and continued paying their dues."
Until then, though, the YMCA is leaning on methods of mass communication in order to spread their message of water safety.
"That's a big fear in our industry is that there will be a lot of drownings because there aren't any swimming lessons going on," Susan Dickey, YMCA aquatics director, said. "People are going to go out to outdoor water sources and might find themselves in trouble."
At the top of the list for water safety is the use of life jackets by children at all times and by adults whenever they are in wild or unfamiliar water. For the last twenty years a loaner life jacket program has been in place at Willow Grove for visitors to use and return at the end of their safe stay.
"That's an excellent program. If people have life jackets that are too small for their kids they should donate them," Manny said. "All those life jackets out there collecting dust in people's garages could be saving people's lives."
According to Dickey drowning is the number one cause of death and injury for children ages one through four. She noted that drowning is also the second leading cause of death and injury for children ages five to 14, the third leading cause of death or injury for adolescents age 15-19, and the fifth leading cause of accidental death for all ages. Statistics provided by the YMCA note that someone dies from drowning every ten minutes in the United States.
Understandably, when a child begins to struggle in the water or goes under the first response of those nearby is often to jump in and attempt a rescue. According to the experts, though, that inclination to act as hero often compounds the problem with dire unintended consequences.
"What happens right now is that a kid goes into the water and they get into trouble and an adult goes into the water and they aren't a very good swimmer or the current too strong and they both drown," Manny explained.
Additionally, the YMCA provided the following tips in order to keep everyone safe and having a good time around the water as the summer heat starts to set in:
— Never swim alone and teach children to only swim in locations where a lifeguard is on duty. If there is a lifeguard on duty, ask about current water conditions.
— Supervise children whenever they're in water. Whether it's bath time or taking a dip in a pool or lake, make sure children are within arm's reach at all times.
— Wear a life jacket There are many products on the market that claim to help children stay afloat, such as floaties or pool noodles, but only a life jacket is suitable to protect them in an emergency.
— Don't engage in breath holding activities. Children shouldn't hold their breath for a prolonged amount of time while swimming, as the activity has been known to cause drowning along with other severe physical side-effects.
— Don't jump in the water to save a friend who is struggling in deep water. Even people who are great swimmers can be overpowered by a panicked person and pulled beneath the water. The YMCA Safety Around Water program, and the American Red Cross program teaches the "reach, throw, don't go" concept of using a long object to reach for them and pull them to safety.
— Enroll children in water safety or swim lessons. Just like teaching your children to look both ways before they cross the street, having them participate in formal water safety lessons teaches them an important life skill.
Additionally, Dickey noted that the YMCA has created waterproof safety cards for parents and guardians to wear around their neck whenever children are present and engaging in water activities. Those cards can be picked up at the Longview YMCA upon request.
"With swimming lessons I have a lot of safe cards for the parents to remind them to watch their kids and not be on their phones," Dickey said. "You always have to watch diligently when kids are around water."
Be the first to know
Get local news delivered to your inbox!