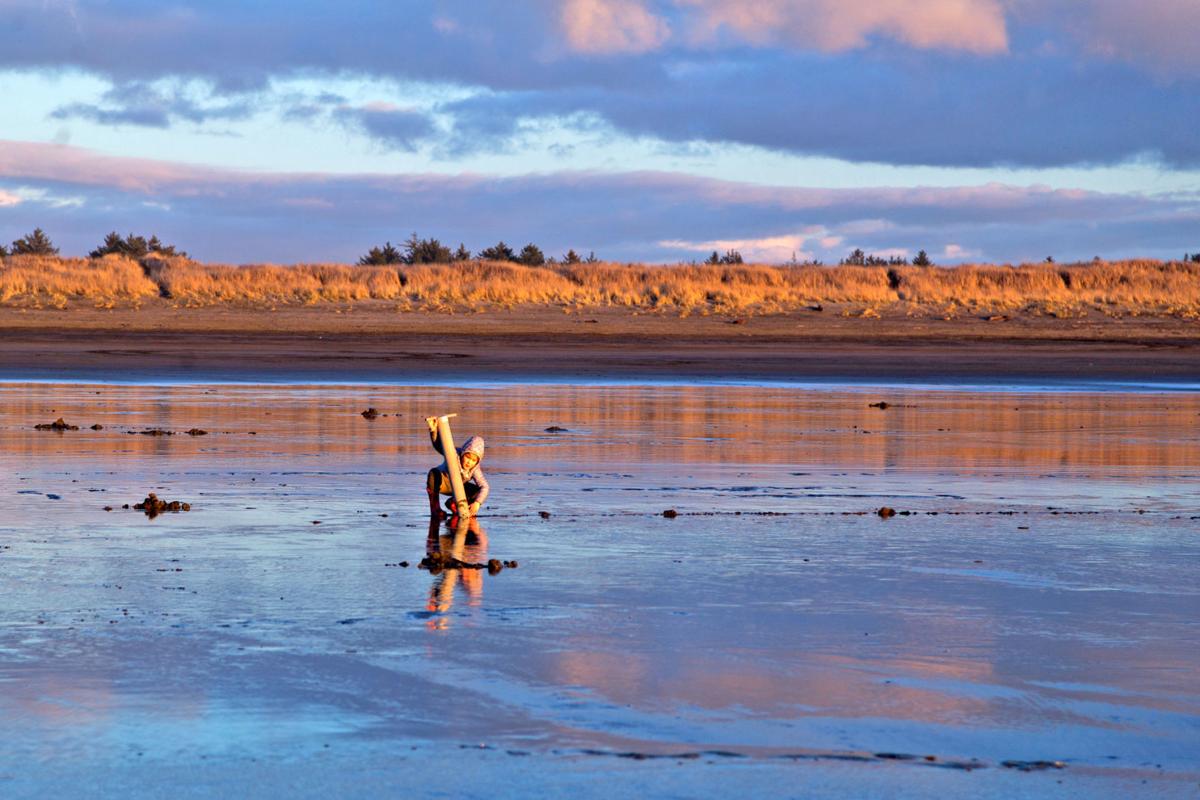 After an extended break from the sandy shores, seafood and sustenance enthusiasts are now trying to remember where they left their shovels and guns.
Monday afternoon the Washington Department of Fish and Wildlife announced 39 tentative razor clam digging dates through the end of the year. Those dates include four approved digs that were to begin early Wednesday.
The first round of razor clam digs were given the go-ahead early this week after marine toxin tests revealed that razor clams are safe to eat. The rest of the proposed digs will be subject to additional marine toxin testing closer to the tentative digging dates.
Those precautions regarding marine toxins are commonplace. However, with COVID-19 concerns still looming razor clam digs are now contingent upon additional coronavirus monitoring by public health officials.
"Close proximity can accelerate the spread of COVID-19, so we're asking the public to take steps to thoroughly prepare for their visits to avoid increasing risk," Larry Phillips, WDFW coastal region director, said in a press release.
Phillips noted that the WDFW, in conjunction with local and state health officials, has put together a list of precautionary measures for razor clam digging that includes:
Stay home if sick
Practice social distancing of at least six feet
Mask up
Bring personal protective equipment like hand sanitizer
Leave no trace: Pack out belongings and garbage
Purchase licenses ahead of the trip
Bring non-cash payment methods to reduce contact
Follow local ordinances and guidelines.
During the upcoming set of razor clam digs, Long Beach and Twin Harbors State Park will be open all four days while Copalis Beach and Mocrocks Beach will alternate open days. All beaches will be subject to morning tides with no digging allowed after noon.
Approved razor clam digs to date, along with low tides and beaches, are listed below:
Sept. 16, Wednesday, 6:17 am, -1.0 feet; Long Beach, Twin Harbors, Copalis
Sept. 17, Thursday, 6:58 am, -1.0 feet; Long Beach, Twin Harbors, Mocrocks
Sept. 18, Friday, 7:39 am, -0.8 feet; Long Beach, Twin Harbors, Copalis
Sept. 19, Saturday, 8:19 am, -0.3 feet; Long Beach, Twin Harbors, Mocrocks
"Abundant razor clam populations are allowing for numerous digging opportunities this year," Dan Ayres, WDFW shellfish manager, said in the press release. "But, it is important that clam diggers only dig where it is allowed, pay close attention to the variable day openings on Copalis and Mocrocks, prefer weekday digging if possible to avoid crowds, and spread out while digging, especially now."
State law requires all diggers older than 14 years of age to purchase a fishing license. The daily take is 15 clams and each digger must carry the harvest in a personal container. Additionally, clams must be kept regardless of size or condition, including broken shells.
Be the first to know
Get local news delivered to your inbox!