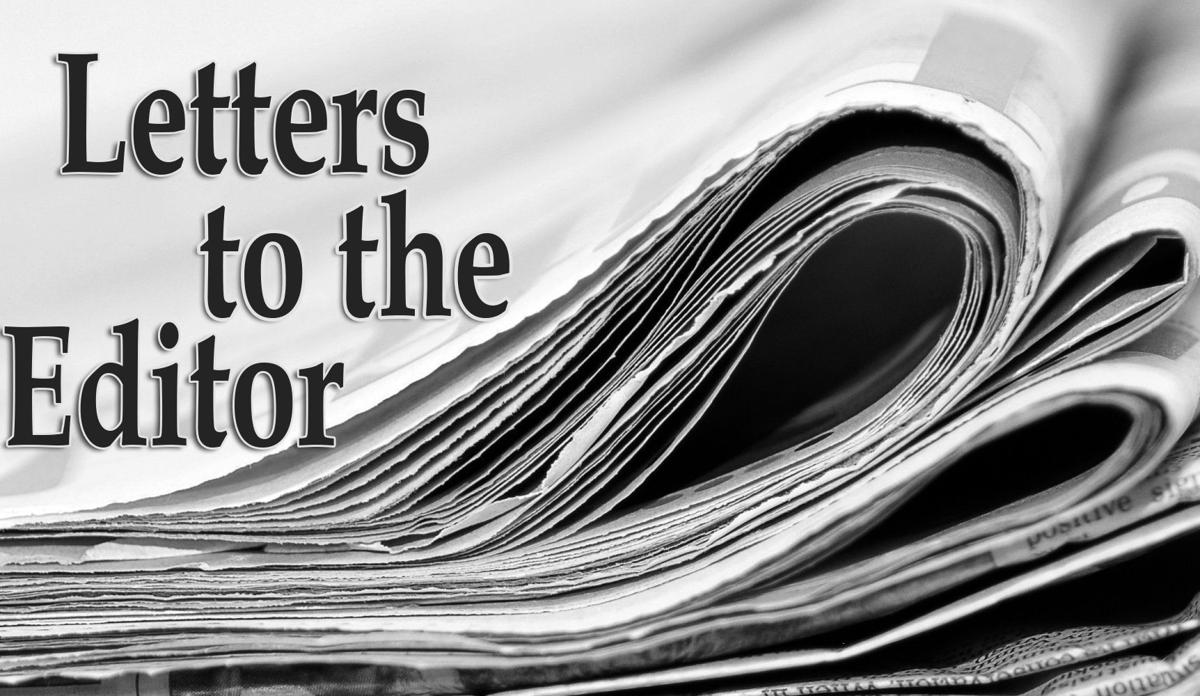 Civil discourse
Your editorial in Sunday's paper ("Never-ending Politics," Nov. 19) was misguided and quite depressing. The point I think you were trying to make (after giving both Sean Hannity and Keurig much undeserved and unnecessary attention, respectively) is that talking politics is divisive, so don't do it. Really? Are we so afraid of addressing the important ethical and social justice issues of the day for fear of embarrassing or alienating each other so as to allow incompetent and immoral leaders to guide us into the future? I suggest a better way. Rather than refusing to talk about politics, what about learning how to do it in a civil manner?
But you are right: it's risky! So maybe we should avoid it. After all, as you concluded in the editorial, it's much safer to talk about the weather. So let's talk about the weather: Climate change is real! Oops! That won't work, either. Maybe "everything is political" after all, whether we like it or not.
Work as a team?
There are positive signs that Cowlitz County is beginning to move in a more progressive direction. That entails objectively evaluating all of the aspects of a proposed new business in Cowlitz County.
A new example is the Port of Kalama asking Cowlitz County Superior Court to reverse the Shorelines Hearings Board's decision to nullify the two critical shorelines permits for the proposed methanol plant which will generate substantial tax revenues to help our local schools.
NW Innovation Works has fully complied with the Environmental Impact Statement. As TDN correctly assessed, it is disingenuous for bureaucrats to change or add to the rules of the law.
Instead of wishing for perfect projects, let's focus on projects with tangible benefits like employment opportunities and tax revenues.
New-fangled ideas
Seems some of the elected and appointed officials down here in the provincial little town of Kalama, Washington, haven't heard of some new-fangled ideas about public service in the 21st century. Pesky little 21st century terms like, "Transparency, Public Accountability, Public Right to Notice of Meetings," and a whole passel of other rules relating to public service that just haven't made their way into their thinking. I bet they're scratching their heads as to how those little old ladies who have been running the library for so many years actually wrote a history of Kalama and got it published at one of those big city editorial houses, Arcadia Press. You might want to check it out some time. Then there's the grant they knew how to write for funds from the state, but that might not pass the higher ups' desks in time to be implemented. Well, just thought you might like to hear from us little folks down here in the beautiful city of Kalama. Hope all you in the big city have better luck with the people you've entrusted with your governmental decisions.
Save driving
Regarding "Rules of the Road": Not only should the semis only use the right lane except for passing for safety reason, but when they do decide to pass, a lot of semis just pull out in front of a vehicle causing that vehicle to apply brakes to avoid hitting the semi. Now I can judge if I have enough time to pass and not impede oncoming vehicles, I'm sure the semi drivers can do the same. If I can slow down to create a safe passing maneuver, the semis should also, rather than pulling out in front of me causing me to apply brakes. Also the DOT should post signs when the freeway is going to be a multi-lane highway of three lanes so the semis will know if they are not familiar with our road system.