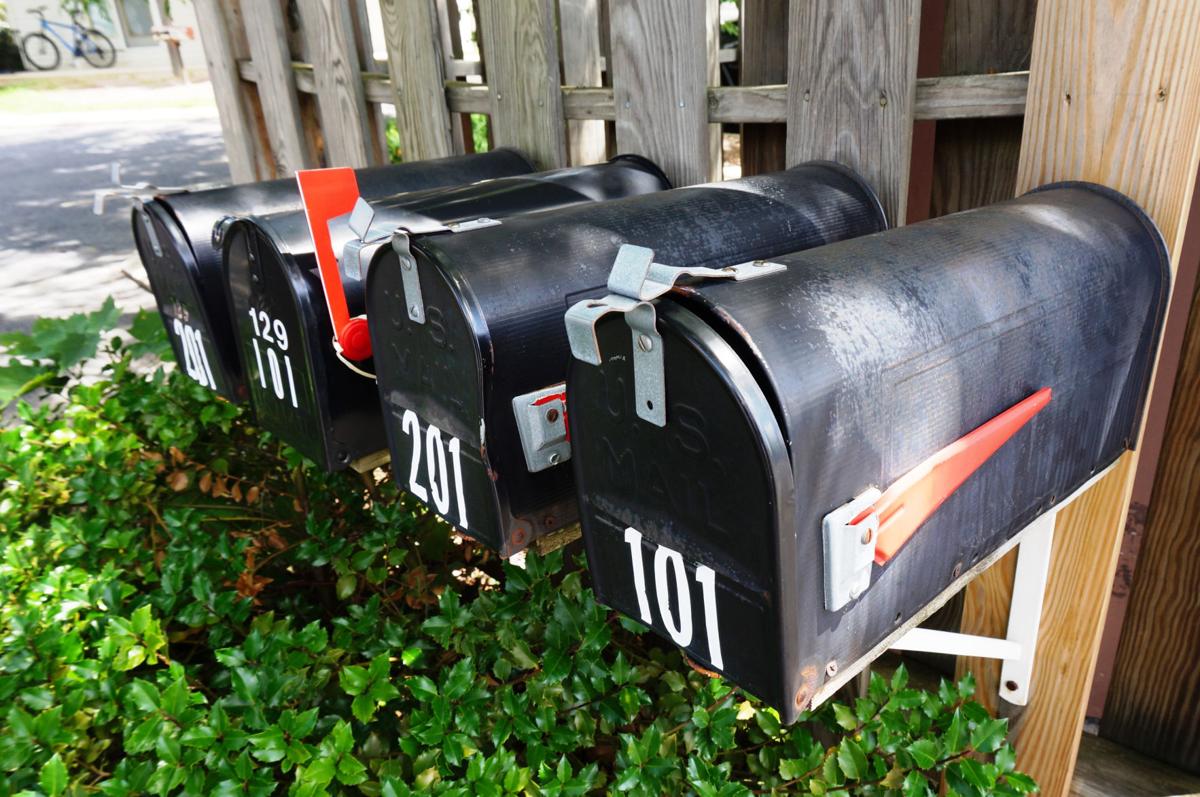 Anticipating a safe, happy Halloween
In a little over two weeks we get to celebrate Halloween. I remember when I was younger my dad would take my brother, sister and I out to trick or treat in our neighborhood. I enjoyed every Halloween going out with my brother and my sister and going to trick or treat.
Today, more and more kids are going out with their parents and getting candy from their neighbors. I hope each one of us can celebrate Halloween safely and have fun.
I think what would be a great idea is that all kids take a glow stick or a flashlight to use in very dark places. I hope we can celebrate Halloween this year safely and have fun eating candy.
Vaccinations just good common sense
Many of my friends are against the Corona vaccine shots. They are parroting the anti-vaxxers with "Government is trying to control my freedom and taking away my freedom of choice," etc. Let's think of getting the vaccine as a stoplight. We all stop at stoplights, even when there is no cross traffic. The government is controlling our freedom of movement and choice to continue on our route. But we choose to wait and wait until the light turns green because we know it's the safest thing to do.
Let's all get our shots so we can all be safe and continue safely on our way.
Political alignment is most important
All of the candidates for the Longview City Council appear to be civic-minded citizens who would make great neighbors. However, although character is important, the political ideology and policy preferences of office-holders tend to have a greater long-term effect on the community they serve.
An examination of Angie Wean's list of campaign contributors, as well as the names of those who have endorsed her with letters to the editor, makes it clear that Longview's leftists are strongly supporting Ms. Wean. This suggests they regard her as sympathetic to their ideology. If that's correct, then her victory would virtually assure a left-of-center majority on the City Council. This is concerning, given the disastrous effect left-wing ideology has had on a multitude of American cities, particularly in regard to issues such as homelessness and crime, where well-intended (but deeply misguided) policies actually have exacerbated these problems.
To avoid risking such an outcome, local centrists and conservatives should unite to re-elect Chet Makinster. He will provide experience, proven leadership and a moderate outlook with regard to policies
Makinster's focus will help Longview
I support Chet Makinster for Longview City Council and hope you will too. Chet is a lifetime local who understands our community's values and our community's needs.
Chet has been a leader for responsible stewardship of the city budget and has worked hard to preserve and enhance our neighborhoods. His business experience has given him the perspective and ability to think through a problem and discern solutions that work best for everyone.
I have watched him actively participate in council meetings, always showing respect for a diversity of opinions. His leadership on the council helps move Longview in the direction of a better future for all of us.
Chet's priorities are infrastructure, public safety and economic development, which in turn reinforces and supports creating a better, more vibrant community. As a former business owner and employer, Chet's focus is to also help create family wage jobs.
Chet does his homework, knows the issues and is a reasonable voice when faced with difficult decisions.
Please support "Yes for Chet" for Longview City Council, Position 6.