Gov. Jay Inslee is now known as a backstabber, even to some of his fellow Democrats.
In a move that will compromise his ability to lead, the governor late last month vetoed key parts of the Legislature's two carbon-reduction bills. The vetoes were of provisions that delayed implementation of the bills until the Legislature adopts a state transportation package.
Why should we care you might ask? Well, because politics and loyalty matter.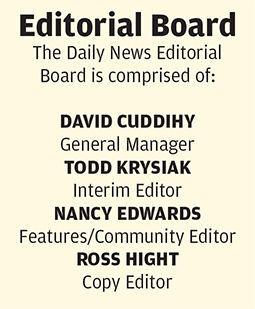 The governor's action undercut months of negotiating and bargaining over "cap-and-trade" climate change legislation. Inslee himself, who has portrayed himself as a warrior against global warming, has unsuccessfully sought such legislation since he took office in 2013, even with his own party in control for most of the time.
In the last session, Democratic leadership finally managed to pass the legislation — with provisos that the state has a transportation package adopted for cap-and-trade to take effect. The leadership, particularly state Sen. Reuven Carlyle, worked assiduously and in public view on a "grand bargain" to work out a compromise. Without that effort, it's unlikely the bills would ever have passed to reach Inslee's desk in the first place.
In vetoing part of the bill, the governor said he was not part of the grand bargain and was not obligated to honor it. This is lame and disingenuous. He certainly knew about it and likely intended to veto it all along. Remember that in law, silence implies consent.
His veto ended up selling the legislators down the river. How can Democratic leadership now work out compromises among their own members — to say nothing of negotiating with Republicans — when the governor has double-crossed them on such key and prominent legislation? Fool me once, shame on you. Fool me twice, shame on me.
While we support efforts to combat climate change, we acknowledge we are not big fans of the cap-and-trade legislation, for a host of reasons:
One, it has potential to undercut the pulp and paper industry and impose onerous and unreasonable "cradle-to-grave" analysis of greenhouse gas emissions for new industrial expansions.
Two, it does not address the fact that cars, trucks and other means of transport account for a far bigger share of greenhouse emissions than industrial sources. This is why the transportation plan is so critical, and why it's so surprising some environmental groups have lauded Inslee for vetoing that requirement.
One can also argue that making legislation contingent on passage of another law also is bad policy.
But these are at this point secondary considerations. Sometimes in politics and life the ends justify the means. Inslee's vetoes do not. And questions remain whether he overstepped his veto authority under the Washington State Constitution, questions the courts may end up answering. We encourage a legal challenge to the actions that may establish a clear precedent on these matters.
Legalities aside, the governor breached the trust of his own party members, a move that will impair him during the remaining three years of his term.
He gave voters yet another reason to be cynical about politics.
And his vetoes may be self-defeating: He had most of what he wanted in the bills lawmakers sent him. Now he has generated a backlash that could sap momentum from the transportation package and damage his own crusade against global climate change.
How ironic and unfortunate that would be.