Thumbs up: Student support
The community deserves a giant thumb of approval for helping exceed the goal for The Daily News' sixth annual Students in Need drive.
Donations continue to trickle in to this year's effort, which ended a week ago. Close to $34,000 has been collected to help keep students attending Lower Columbia College. Our goal was $30,000.
The drive is a classic "hands up" effort that raises money for the Lower Columbia College Student Success Fund. The fund makes grants to help students overcome financial humps that might otherwise force them to drop out.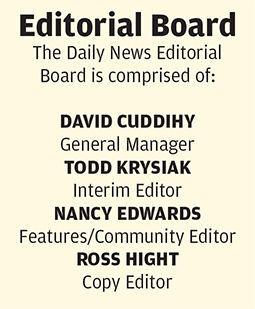 In its first five years, Students in Need raised $188,000. This year's donations boost that to about $221,000. Every penny gets sent to the college.
Success of this year's campaign was all the more remarkable because the fundraiser overlapped with another surge of COVID-19. We don't know for sure, but perhaps donors responded to news that enrollment at the college is down due to the financial stresses of the pandemic.
Our community needs robust enrollment at LCC because Cowlitz County and its workforce generally are undereducated compared to many areas of the state. Students in Need helps students who are enrolled to stay enrolled.
We're gratified because this year's response to Students in Need followed a record fundraising effort for our other annual drive — the Christmas-season Neighbors in Need campaign.
Once again, our readers and community have proven themselves generous. Thank you.
Thumbs down: GOP Cheney vote
Last week's GOP vote to remove Wyoming Congresswoman Liz Cheney from her party leadership role was short-sighted and will backfire.
Essentially, the Republican leadership is applying a purity and loyalty test: Bow down to former president Donald Trump or face exorcism.
Cheney is a dyed-in-the wool conservative who voted with the former president almost all the time. But she called him out for unconstitutionally trying to overturn the results of the November election and stoking false conspiracy theories and the anger that led to the Jan. 6 Capitol insurrection.
We acknowledge the party has a right to choose its leaders, but it was reckless and politically foolish to penalize a member who has been exceedingly loyal and who was defending the Constitution. By ditching Cheney, the party is hitching itself to a man who is dangerously flawed and deeply unpopular with wide swaths of the electorate, including many traditional Republicans. Little wonder it is losing membership.
Thumbs up: School's in session
The county's COVID-19 infection rate is slowly declining, prompting Longview school officials to get kids back to in-person learning.
One wonders how much students will learn in the few short weeks left on the school calendar, but it's a measure of progress against the virus.
Students have lost valuable time and learning, and there's a lot of catching up to do. Teachers cannot bring them up to speed alone. Parents must be more involved in their kids' learning and hold their children and their educators accountable.
One could argue students should have gone back to school months ago, when high school sports resumed. The district decided to play it cautiously and follow state guidelines. Now that kids are back in class, though, two things must happen: students must honor safety rules and make their studies a priority.
Thumbs up: Vaccines work
Hurrah for COVID vaccines. They work. Virus levels and deaths are declining across the nation and in many other corners of the Earth because of their introduction. There were questions about whether vaccines developed in record time would be effective, but their power to suppress this outbreak has now been proven in the real world.
Gov. Jay Inslee expects the state will be fully open by June 30. Oregon now estimates citizens there can return to "normal" life once 70% of its citizens are vaccinated. England the other day reported zero deaths for the first time since July, with health officials crediting widespread vaccinations and social distancing mandates.
Vaccine safety has proven not quite as absolute as portrayed by its most ardent supporters. Scientists continue to believe the AstraZeneca shot has killed three Americans, out of 8 million doses administered. The US has made arrangements to end use of this specific shot, making it a non-issue for the future.
We agree decisions on whether to vaccinate should be left to individuals and their doctors. But so far, the vaccines are proving to be a path out of the darkness, fear and hardship that COVID-19 has brought to us.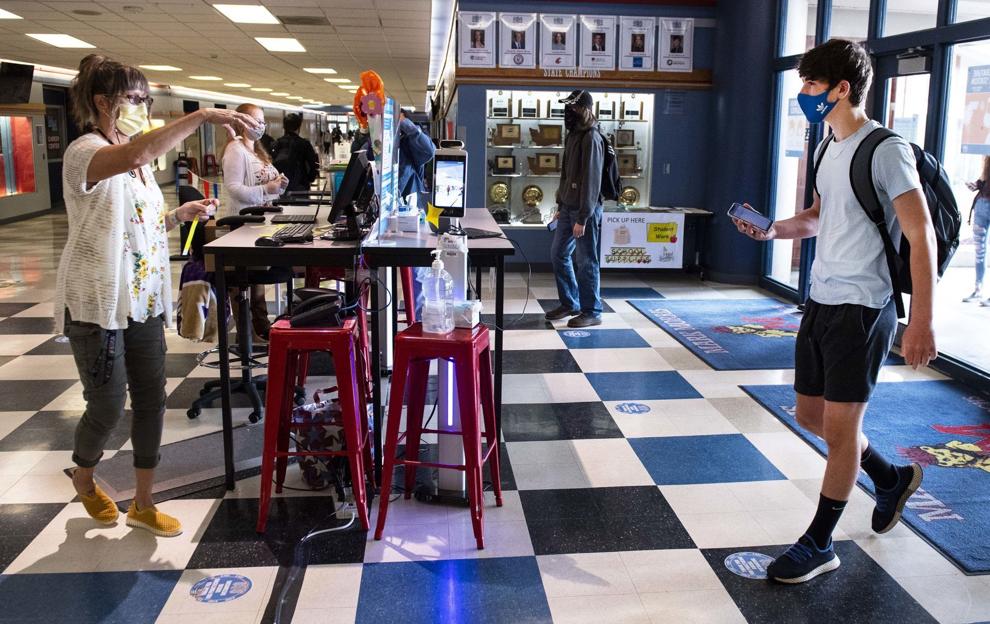 Thumbs up: Business After Hours
Kudos to the Kelso-Longview Chamber of Commerce for its recent successful Business After Hours event.
Representatives from numerous local businesses gathered to network and socialize in an outdoor setting while maintaining safe distancing and mask wearing protocols.
It was great to see so many of our hard-working business leaders get together and enjoy each other's company at the event sponsored by Cowlitz County Tittle.
We look forward to attending more Business After Hours in the future.