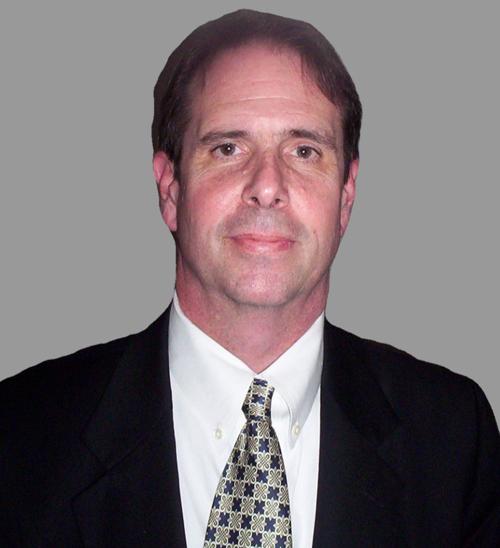 Editor's note: Today's guest editorial was submitted by former Clatsop County District Attorney Joshua Marquis. Editorial content from other publications and authors is provided to give readers a sampling of regional and national opinion and does not necessarily reflect positions endorsed by the Editorial Board of The Daily News.
Now in his early 70s, Daniel Koller should want to be known to us as a veterinarian who dedicated his life to relieving the pain of animals and to contributing to their fitness and well-being.
His life narrative, however, runs in the opposite direction. Using his veterinary credentials as an emblem of trust, he got close to animals and turned out, at least in some cases, to be their persecutor rather than their protector.
When licensed in California in late June 1974, he allegedly slapped and punched "Coco" the dog in the face when she wouldn't stop barking. It's reported that he repeatedly slammed a Siamese cat feet first on the table, until its injured paws bled profusely. After a German shepherd bit him, according to an additional report, Koller hung the dog off the ground and over a few days kicked and beat it to death.
That's just for starters.
Over the next 30 years, Koller was accused of a chilling string of abuses against animals who'd been brought to him for healing. His California license was finally revoked in 2005. After multiple violations of the Controlled Substances Act, including providing his wife with an injectable veterinary narcotic that almost killed her, the U.S. Drug Enforcement Administration, citing a "stunning disregard for the requirements of federal law," revoked Koller's license to dispense medications in 2006.
Koller made his way north, to the Beaverton outlet of low-cost Companion Pet Clinics, which Koller and some partners had started in 1983. There he continued his practice, and the accusations continued to pile up. His Oregon license was suspended in 2010 after the DEA withdrew his license, but Oregon reinstated Koller in 2015. At this writing, Koller has once again been charged in Oregon with two counts of animal abuse and two counts of aggravated animal abuse, to which he has pleaded not guilty.
You have free articles remaining.
The question is, how was a man with this kind of unmistakable record of hurting animals allowed to operate as a licensed veterinarian for decades? Why is he still licensed to practice in Oregon through 2020? Why haven't California and Oregon authorities acted more decisively to keep animals out of his clutches?
Indeed, a wealth of information about Koller can be found on California's Veterinary Medical Board website. A search for Koller there brings up links to every board decision and order since 1977. Yet the website of the Oregon Veterinary Medical Examining Board offers only the most minimal information about its licensees. A search there provides a license number, name, address and the notation "disciplinary finding" contains no substantive information that would alert a pet owner to the sort of malpractice that became all too common for Koller.
A Facebook page has been set up to share information about Koller and the pet clinics. So there's information to be had, but often no way to evaluate its veracity or credibility. How is it that one state continues to license a veterinarian after so many horrendous violations, and a final revocation, in another state?
There are dozens of different sets of laws governing veterinary medicine across America, ranging from full disclosure to virtually none. In some cases, even criminal violations can be scrubbed from a licensee's record. We should be able to access relevant, timely, neutral, official information on state licensing board sites.
Pet owners should not have to do probing research to make sure that a treatable animal can get out alive from a veterinary clinic or hospital.
State veterinary authorities should be the first line of consumer defense and animal welfare, considering instances of malfeasance from a prior state. When the transgressions rise to life-threatening mistreatment or outright cruelty, oversight boards should deny a veterinary license or, if there is some extenuating circumstance, the perpetrator should be put through a rigorous process to reclaim a license and demonstrate that he or she has turned the corner and warranted licensure.
At the same time, state authorities should make damaging information available to customers through accessible portals, so they can judge for themselves if they want to patronize that individual's clinic.
As a matter of animal welfare and consumer protection, this is the least we can do.
Joshua Marquis is director of legal affairs at Animal Wellness Action; for more information go to www.animalawareness.org.
Catch the latest in Opinion
Get opinion pieces, letters and editorials sent directly to your inbox weekly!