University of Washington atmospheric sciences professor Cliff Mass has studied and documented many weather extremes of the Pacific Northwest. Although his blog often is colloquial, it's not often he engages in dramatic and ominous language.
But listen to the way he's talking about the "torrid" heat wave forecast for this weekend. It's a sobering message about how dangerous the heat will be — and a reminder to us to take care, especially with young children.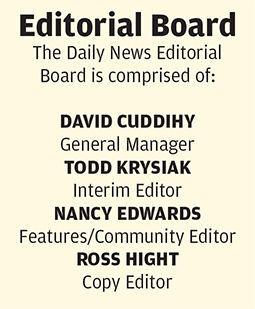 Saturday's temperatures, which are expected to hit triple digits, are "just a 'warm up' for the extraordinarily threatening temperatures predicted for Sunday and Monday," Mass writes in his blog.
It continues: "And then there is Monday. And quite honestly, it is hard to believe my eyes," he says of the forecast models and maps. It will be "around 105 at SeaTac (Airport) — breaking the all-time record of 103. Around 114 in Portland — 7 (degrees) greater than the previous record, 110 (degrees) in Olympia and peaking around 115 near Richland. Folks ... this is unparalleled, dangerous meteorological territory."
"Simply mind-boggling. … This is so nuts I can't believe it. … It is essentially certain that the Willamette Valley and Western Washington from Seattle southward will have a historical heat wave, one beyond the experience of many residents."
So there you have it from Mass, who is one of the foremost weather watchers and historians in the region.
We urge you to heed his advice and take steps to protect yourself, family and neighbors from the heat, potential fire danger and drowning.
Drink hydrating fluids (this means staying away from alcoholic beverages). Stay in air-conditioned spaces when possible, and stay out of the sun. Watch out for older neighbors.
Perhaps most importantly, don't leave people and pets in cars, where temperatures can reach lethal levels in just a few minutes, according to the Weather Service.
Young children are especially vulnerable: About 1,000 have died from heat stroke in hot cars since 1990, according to KidsAndCars.org. Seven of the deaths occurred in Washington in 1996-2013, and four occurred in Oregon in 2000-2018, according to the group. Its web page is filled with photos of infants and toddlers who died in hot cars. It's hard to absorb without tearing up.
Some children died because their parents simply forgot they were there. USA Today recently documented these tragedies:
A 3-year-old boy died after his father thought he dropped him off at daycare on his way to work. He went to pick his son up at daycare where he thought he was, only to find out he forgot his child in the car that morning.
A 15-month-old girl died in Mason, Ohio, when her mother realized she forgot her in the car that morning when she got to work. After she got a call from her husband that their child was not at daycare when he went to pick her up, she realized what went wrong.
A 2-year-old girl died in Arizona after finding her way to the garage while everyone else in the house was asleep. She climbed into the car and accidentally locked herself in. When her father found her, it was too late.
Some cars now include technology that can detect a child left inside, but many do not. The Hot Car Act to require it in all new vehicles was reintroduced in Congress earlier this month.
But you don't have to await legislation or buy a new car equipped with the technology: Parents can also buy car seats and clips that will alert them when a child is left in the car. Or simply stash a diaper bag or other visual reminder on your front seat to remind you that a child is in the back seat.
Oregon law gives immunity from civil or criminal liability to someone who forcibly enters a locked vehicle to rescue a child or animal if they have a "good faith and reasonable belief " that the occupants are in imminent danger. They must contact law enforcement immediately and remain in a safe location nearby.
But Oregon is one of the few states with such a Good Samaritan law. Washington does not have one, although police and animal control officers are shielded from liability if they need to break into a vehicle to rescue a person or animal. A call about a child endangered in a hot car would be handled immediately, according to Longview Police Department spokesman Branden McNew.
It shouldn't come down to that. Plain use of common sense and awareness should suffice.
There are many things we need to be wary about this three-day spell of triple-digit temperatures: No outdoor burning (there is a burn ban in effect anyway) and be careful around water. Despite the hellish air temperatures, rivers and lakes will be cold.
One bright spot: Longview is no longer asking for water use restrictions due to a temporary chlorine shortage. So running a sprinkler to cool down the kids is back on the table.
Just hunker down, chill out and wait for this to get over.
Editor's note: This editorial was updated July 12 to correct information about Cliff Mass' employment.